Maria Sharapova is int the last 16 of the US Open but not before having a dig at a fellow player and then praising an opponent.
Caroline Wozniacki made it clear that she was not happy with how the scheduling had been going at the US Open, may the fact that she did not make it to the Arthur Ashe Stadium court yet Maria Sharapova who had been given a wild card after coming off a drug suspension had only played on that court.
Timing is everything and when Wozniacki made her comment it was after her loss. Needless to say the point was put to Sharapova for comment.
"With regards to scheduling, as you know, I don't make the schedule," Sharapova said. "I'm a pretty big competitor. If you put me out in the parking lot of Queens in New York City, I'm happy to play there. That's not what matters to me. All that matters to me is I'm in the fourth round. Yeah, I'm not sure where she is."
Ouch! Meow!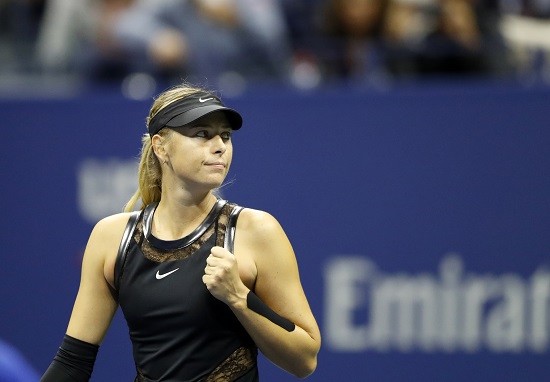 As we've said here, on the pages of We Are Tennis, Sharapova is in the tournament. Right or wrong with how she got into the main draw. Nothing is going to change so let's deal get over it and move on. What happens in the future with the guidelines is another matter, but they do need to be looked at.
Sharapova is now into the last 16 and the second week of a major for the first time since the 2016 Australian Open and the whole issue with wild cards is probably going to be a moot point because this will propel her ranking back into the top 100 so the 2018 Australian Open won't be put into a position of deciding whether to grant her a WC.
She has always been a mega attraction and she will continue to be that like her or not and no doubt all her matches will be on the biggest court. She doesn't have an American passport and continues to maintain her Russian citizenship but certainly has an American perspective; she grew up in the USA, speaks like the locals and embraces everything about the country.
Sharapova has the crowd with her and most figured the mold was broken with her, just as they though it was broken after Anna Kournikova, but it is certainly not the case as witnessed with Sofia Kenin who Sharapova played in the third round. She is an American and had a wild card BUT and here's the amusing aspect, Kenin has Russian heritage; she was born in Moscow.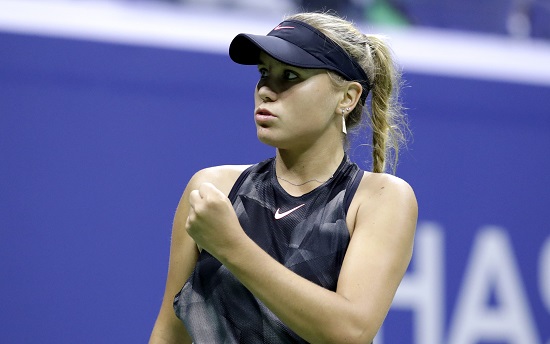 Kenin idolised Sharapova and Sharapova knows that and like Sharapova, Kenin doesn't shy away from the attention. The two have conversed in Russian and Sharapova was impressed: "Yeah, she speaks very well. I mean, not that I'm an expert. But, yeah, she spoke well."
Sharapova added: "She had really nice words for me in the locker room, as well, which was really nice. I mean, I wasn't surprised with the way she came out and competed. She was down I believe a few match points in the previous match. She's a grinder. She'll get many balls back.
"Despite not having the experience, she's a tough player. She's played a lot of matches this year. She's moving up the rankings. So I knew I had to be ready. I mean, you're in the third round of a Grand Slam. I haven't been there in a while. No matter who you face, they've already won a couple of matches."
The way this US Open has turned out it would be stupid to bet against Sharapova winning it.