It was a dramatic return from Maria Sharapova in a outstanding match.
"I'll say this," Maria Sharapova said. "I think when I found out that I received the wild card, I was obviously extremely excited. I realized how long it had been since I played at the US Open. Just the thought of being back here.
"When me and my coach first scheduled my practice on center court, actually it got moved because they had some maintenance issues. I was upset about it because I really wanted that first practice on center court. Those little things you kind of take for granted. From the moment that I've been here, I've really understood what this means to me, to be back and to be playing.
"Then when the draw came out, I knew what a difficult matchup this would be, how much excitement was behind this matchup and the hype. That all goes to the fact that we've just competed so well against each other in the past. Really produced some good tennis.
"Despite not playing a lot of matches coming into this, it almost seemed like I had no right to win this match today. And I somehow did. I think that is what I'm most proud of."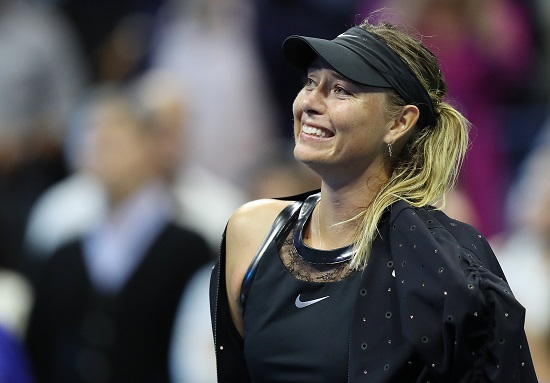 When she walked out on to Arthur Ashe Stadium, the crowd erupted and throughout the match against Simona Halep the vast majority of support was for Sharapova. The crowd pathetically carried on as if she had served a wrongful punishment.
Sharapova rode that wave and ended scoring a huge upset, beating the No.2 seed Simona Halep 6-4, 4-6, 6-3.
Sharapova got in as a wild card and the discussion continues over whether she should have got the "pass Go" card and "collect $200". In this case it is a lot more than $200.
A tournament can do what they want with the wild cards they have. Sharapova has served her time. Yes she deserves a second chance but should she have received the equivalent of the free card which is so popular in a Monopoly board game?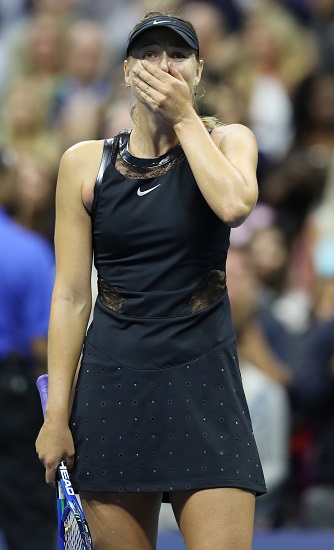 Sharapova had done nothing wrong with regards to her entry at the US Open; she asked for the wild card and got it but maybe it is time tennis authorities start having discussions on tightening up of the guidelines how wild cards are used. The feeling is that they should be for players coming back from extended injury breaks or for juniors trying to make a break, that sort of thing. A wild card should not be for players returning from suspension whether for drugs or any other suspension.
Dressed in a black outfit with sparkles on the skirt, Sharapova could have gone to a cocktail party after the match in the same outfit. She played superbly – you can't deny that or take that away. Halep played superbly as well. It was an enthralling match to watch which was obviously compounded by the drama surrounding it.
If it was not the best women's match so far in 2017, then definitely one of the very best. And Halep's loss marked the first time in the open-era that a women's second seed has lost first round at the US Open.
Sharapova showed emotion at the end, and certainly there would have been, but Maria is also tremendous in such situations.
"I'll enjoy this for a little bit of time, then I have to move on," Sharapova said. "But I definitely have to value the feeling that I have now. I think that's important. I can't take that for granted. I can't take the level for granted. I can't take my emotions for granted. This is a big win for me, and I will enjoy it, then move on to the next one."