Andy Murray has joined other high profile men players to miss the US Open ... and maybe the rest of the year.
There was a tear in Andy Murray's eye as he declared that he would not be playing the US Open, a tournament that is among his favourites and where it started for him on the Grand Slam stage in 2012.
Murray became the five high profile player in the men's game to withdraw from the Open joining Novak Djokovic, Stan Wawrinka, Kei Nishikori and Milos Raonic. He said it is his hip, the same injury that has bothered him since losing to Stan Wawrinka at the French Open three months ago. He has rested it but he "ran out of time" in trying to get it right for the Open.
"I did pretty much everything that I could to get myself ready here and took a number of weeks off after Wimbledon," he explained, "(and) I obviously spoke to a lot of hip specialists. Tried obviously resting, rehabbing, to try and get myself ready here. Was actually practicing okay the last few days, but it's too sore for me to win the tournament and ultimately that's what I was here to try and do. Unfortunately, I won't be playing here this year."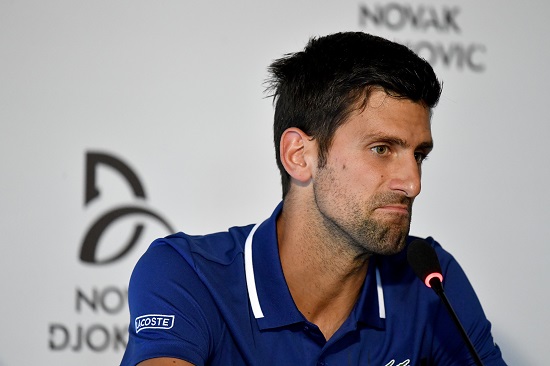 In fact Murray could join Djokovic and Wawrinka and not play again this year, which in a strange ay might also be nice for him as his second baby is due early November.
It has been incredible to see the scenario unfold. No one would have expected to see 2016's US Open men's finalists missing a year later.
Roger Federer and Rafa Nadal pretty much took the last six months of the year off in 2016 and returned in 2017 to bombard the men's tour and dominate the majors and now find themselves squaring off for the world No.1 ranking which Nadal currently has but which Federer is within reach.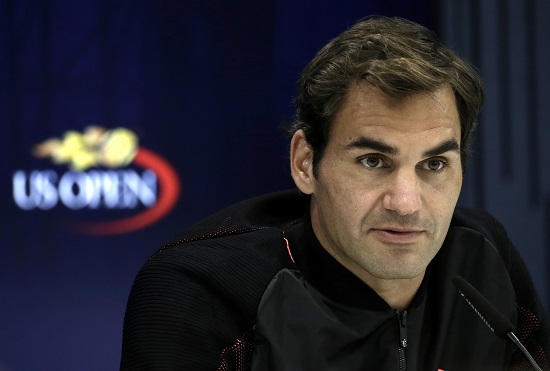 Federer explained it as "wear and tear" taking its toll and that some payers have just had enough playing hurt. Not playing 100% is not fun. In a sort of amusing way he, the 36 year old, says it is age more than anything, yet he could end up being No.1.
"It opens the draws like we saw in Montreal and Cincinnati," Federer said. "There will be certain sections that if the seed loses anything can happen ad you can have a deep run at a Slam, semis and beyond. It's a huge opportunity for guy ranked outside the top ten.
Interestingly while Federer felt there was nothing untoward with the absence of these players, Nadal sort of suggests otherwise and feels aspects of tennis should be changed.
"There is a couple of things that I'm sure we could do it better," he said. "In terms about the balls, of course is very bad decision to play Toronto, Cincinnati with one kind of ball and play here with a different kind of ball, because there is not even similar ball. That's very bad for the wrist, for the elbow, for the shoulder. That's bad, seriously.
"That's something that there is contracts and I understand, but there is some ways that you can fix it. So that's something that will be a great improvement for the players, that we don't have drastic change balls.
"I know in some parts of the year is impossible (like) when you come from clay to grass, of course, it's different. But when you play here at the US Open, serious, if we are playing here with the Wilson US Open, why we don't play the whole, this part of the season with the same ball. That's something that will help in terms of health.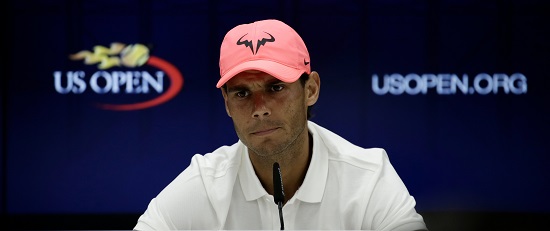 "And the rest of the things, don't forget that we are not 21 anymore. That's something that can happen. Stan is 32, I am 31 and a half almost. Novak is 30. Andy is 30. Yeah, we are not that young anymore, so it's normal that we had some things, and I tell you because I had much more things than all my competitors.
"Sounds new for them, for Novak, and Andy that now missed a couple of tournaments, and for Stan the same. But I tell you one thing: I missed much more than them, and sometimes in your career, in sport, is normal that you have some injuries. That's the coincidence that it happen at the same time."
Who knows in 2018 all those you are missing in action now might just do what Federer and Nadal achieved in 2017 … dominate the ATP Tour.