What Roger, Rafa, Simona and Garbi had to say on the eve of the US Open.
SIMONA HALEP
Q. Where were you when you got word of your first-round draw (was Maria Sharapova)?
On the tennis court. I was practicing. I received the message. My reaction was normal, because this year I had very tough draws every time almost. Of course was a little bit, like, How is possible again? Just first round of a Grand Slam. But I felt okay. I did my practice normal. I didn't have, like, something emotional. I'm normal.
Q. What are your thoughts on Maria returning to play in a major, given what she was involved in and all that went into it?
About wildcard, the tournament decided, so they can do anything they want. Is not my position to talk about this. She's coming back. She's strong enough to come back, in my opinion. She has a lot of experience, and also many tournaments won.
So I think she's okay. Facing her, I'm, like, it's going to be a big challenge, first round of Grand Slam to face her. She beat me six times. So maybe I will change this. We will see Monday. I just want to do my best, to try to win the match and of course to enjoy it. It's a big, big match.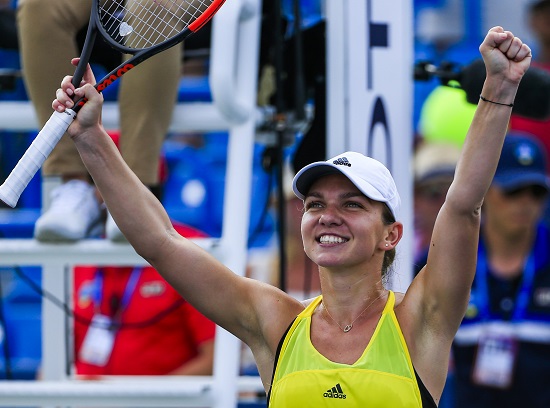 ROGER FEDERER
Q. Are you surprised at all or should we be surprised that here we are at the US Open in 2017 and we are talking about Roger Federer and Rafael Nadal as the favourites, No. 1s and all that? Did you ever foresee this?
I didn't foresee that the defending champ and the finalist wouldn't be here. And that Andy was going to struggle this year. You could foresee that maybe, you know, Rafa and me would be back in some stage in some shape or form but maybe not quite like this, you know. So I think we're all a bit surprised. I think all the players, all the media, all the experts and fans.
Yeah, but, you know, when somebody is injured, somebody else wins. We saw that last year, you know, when Rafa and me weren't around, somebody else stepped up. Always seems somebody takes advantage of the fact, and that some players are not around. Yeah, then you have got to be in the right place at the right time and be healthy and fresh and all that.
So, I mean, Rafa's year has been exceptional, winning the 10th French Open. I mean, even people didn't think he was going to win the French Open again. For me, only once he retires I believe he won't win anymore. He's that good of a player. I'm not too surprised he's back to this magnitude and being back at world No. 1 after all these years is really exceptional, really nice for him.
Q. Are you hoping to face Rafa finally at the Open, or would you rather have an easier draw?
No, I mean, I'd be happy to play him here. Like you said, we never played here in New York, so I think that would be fun for everybody involved. I mean, there is, like, I don't know, 60-plus players in between us that don't agree in our section that we should make it to the semis. We have our work cut out there.
But, you know, I'd love to play Rafa here in New York. Hopefully it will be a night session. Hopefully that would be a great atmosphere and one again where we play great like at the Australian Open. So, yeah, I don't think we are both thinking that far ahead. I'm sure it will be a nice prospect.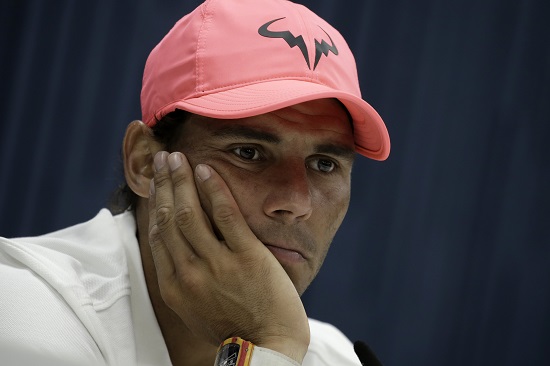 RAFA NADAL
Q. It's been a while since you first earned the No. 1 ranking many years ago. If it did, how different did it feel this time getting back to the top compared to the first?
Well, the first for me was more important than this one, of course. Yeah, I care. I have been -- in 2008, for sure, was more important the ranking for me than today, because I believe -- well, I think I did a lot of great things, I was winning a lot of tournaments, I'm playing very solid, and I was not able to be in that position, so I think in some ways in that moment I deserved to be No. 1 at that point. It happened and it was great.
I enjoyed that, and then of course 2013, yeah, was very special after a lot of injuries and, yeah, was an amazing season. This year, let's see. For the moment I am very happy the way that I played during the whole season. I enjoyed almost every event that I played.
I'm here at the US Open, and doesn't matter if I No. 1 or not. Today, only thing that matters is try to work well and try to be ready for the first match and try to play a good US Open. That's my goal.
Q. Roger was saying he would love to play you here, especially if there was a night match. I mean, would you love to play him if it got to that point?
If I am in semifinals, not. I prefer to play against another one. Is obvious, no? I am not that way. Sounds very good, but the real thing, I prefer to play against another player, an easier one if it's possible (smiling).
I know you want to hear the other way, that I would love to play with him. No, of course I understand that gonna be great for our history. Is true that we played in all Grand Slam finals. We never played here and for sure this year we are not going to play in finals. Finals are more special than semifinals, in that case. But anyway, meeting him here in semifinals with Roger, if that happens that will be something great and amazing, but as I say before, we made a lot.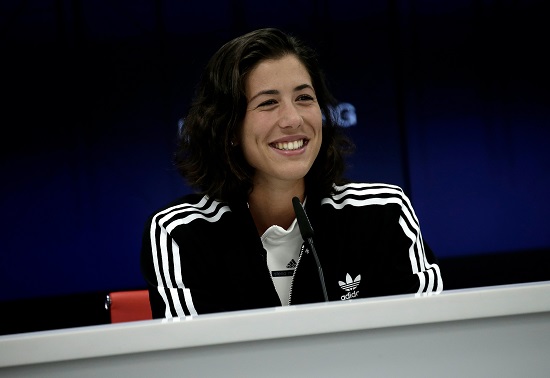 GARBINE MUGURUZA
Q. No fewer than eight women come into this tournament with the possibility of walking out No. 1 at the end. What's that say about the wide-open nature of the tournament? Not just for people like you at the very top but for like the rest of the field.
Well, it is going to be a fun tournament, I guess, because there is a lot of movement. A lot of things can happen. I just think it's great. It's great for the fans, for the people who are going to watch who is winning, who's not. And then there is new names, options, also, so it's interesting.
Q. How different do you feel at the US Open this year compared to last year? I mean, coming off the summer and how you played, are the shoulders more relaxed? Do you feel less pressure? Mentally how are you?
I don't feel more relaxed. Of course, being in a Grand Slam, doesn't matter what you did before. Is always nervous and excitement. Like I said before, I don't really feel different. You know, I always come very, like, full of hope here to try to make a good tournament. Even before it didn't really happen, every year, new page and just looking forward to see what happens.