Venus Williams will play Garbine Muguruza for the Venus Rosewater Trophy on the Centre Court at Wimbledon.
Garbine Muguruza is just the second woman to play the Williams sisters, Serena and Venus, in finals at the same major. Muguruza lost to Serena in the 2015 final when Serena won her sixth title and now the Spaniard plays Venus who is gunning for her sixth Wimbledon title. Martina Hingis is the only other woman to have experienced that – she beat Venus in the 1997 US Open final and lost to Serena in the 1999 US Open final.
This is a different look Muguruza. When she was in the final two years ago, it was all new and exciting for her as she won the hearts of the crowd, and Serena, when she gave it all and then broke down in tears after the crowd gave her a brilliant round of applause. Then last year she won the French Open but her results were patchy after that.
"It is very different. I mean, you know what you are going to feel. You know what you more or less deal with out there. I feel much more calm, kind of controlling more my emotions than the last time. It was more new for me also. And, yeah, it's a big change," Muguruza said.
The burden of carrying the weight of a major on your shoulders is huge especially if you are not used to it. AT this year's Roland Garros Muguruza was treated so unfairly by the crowd when she played Kiki Mladenovic in the last 16. Unfair is an understatement, the Parisienne crowd was brutal. It fine to cheer the local player but on this occasion they were harsh.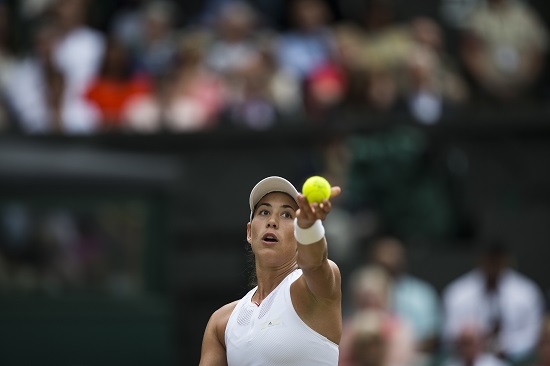 At the time Muguruza said she felt a weight had been lifted when she lost the title. She could breathe again but the experience is something money cannot buy and it will stand her in good stead when she holds the next trophy from the majors. And that could be this weekend when she plays Venus.
"All the great champions has won this tournament. I always stare at the wall where all the names are of the previous winners. There is a lot actually that are repetitive," Muguruza said. "I would like to see my name there hopefully. And I don't really think a lot. I'm here, I have another chance. I'm trying to be simple, and that's it.
"Once (French Open) was over, I just change the page. Was a different situation for me going into a Grand Slam as a defending champion. It was just a good experience. No matter how it ended up, it was good to have that behind and to look forward again for new objectives. It was something big to deal with. That's it. I'm happy it's behind already."
Going into the final they have met four times; Venus leads 3-1 but Muguruza won the most recent match in Rome in May, but this will be their first meeting on grass.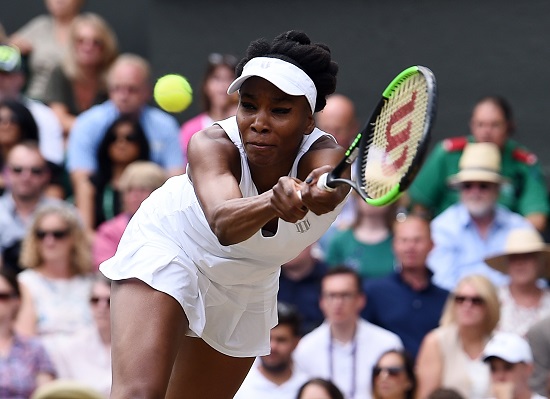 If Venus, who also reached the Australian Open final this year, wins it would have to be regarded as one of the most outstanding achievements in tennis if not all sport. She is an outstanding woman but she also has to be regarded as one of the most incredible athletes. She has fought through so much adversity and has managed to manage severe health issues and continues to put herself in a position to fight for the biggest titles.
Even as recently as this Wimbledon she overcame the pressures and emotions of a fatal car crash she was involved in. Obviously Williams was overcome by the sadness of it all and the fact a family had lost a treasured member and she had to leave a media conference to compose herself, so with all that going on her mental strength has been exceptional.
"There were definitely some issues; I had a lot of issues," Venus said. "This year has been amazing in terms of my play, playing deep into the big events actually. Of course, I'm excited about being again in another final. Try to take it a step further. Yeah, I just am still focused, I guess, on this next match.
"I feel very focused still. There's still a lot to be done. I have one more match that I'd like to, you know, be the winner of. I have to go out there and take it and play well. But I like to take courage in the fact that I've been playing well this tournament and this year, and all these moments have led to this.
"There's definitely a lot of ups and downs. I just try to hold my head up high, no matter what is happening in life. In sport especially, you have injuries. You have illnesses. You're not going to be always playing 100%. If I decide to walk out on the court, I try to just compete that day. That's what I try to do."
It is eight years since she last reached the Wimbledon final but she says whenever she is on court she is betting on herself. It doesn't mean that she will win every time but she's "tried to give myself the best chance no matter what the circumstances were".