What some of the big name players are saying before Wimbledon starts.
ANDY MURRAY
Q. This is not your first time going into a Grand Slam as the defending champion. How does that maybe feel different than when you are attacking a Grand Slam when you're not the defending champion? Does it feel different this time around than the previous time?
Yeah, obviously a little bit more experience, a bit older now. Yeah, hopefully I'm able to deal with things better this time round. But, I mean, really once you get out there, I don't feel like I'm coming in trying to defend something. I'm going out there trying to win Wimbledon again. I want to try to win the competition, you know.
Maybe adds a little bit extra pressures. Maybe a few more nerves especially at this slam with the way the scheduling is, that you're the first one out there on Centre Court. You know, you feel like you're opening up the tournament a little bit, and that adds a few more nerves. But I feel okay. You know, I've felt fairly calm the last few days, considering how I've been feeling.
Q. You and Kim must be thrilled with your (baby) news. I wanted to know, will this be an added stress at all this year in the tournament?
No. I wouldn't have thought so. We're both obviously very happy and looking forward to it. She'll be coming to Wimbledon. And we found out a while ago. But not interested in discussing the dates of that in here.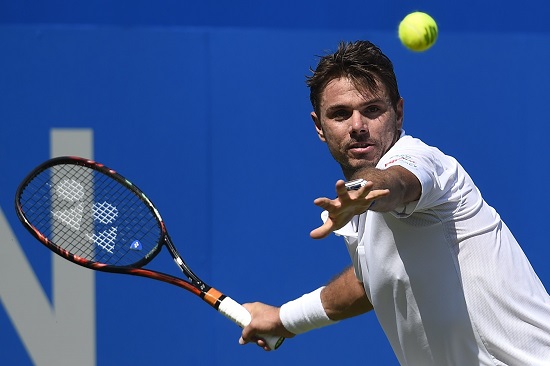 STAN WAWRINKA
Q. Where do you put Wimbledon in terms of its importance to the sport? What for you makes it different or maybe special as an event?
I think is part of the Grand Slam, four Grand Slam. Is for sure one of the most famous, one of the most special one for many, many reason; because of the history of the tennis, because what they keeping also as the rule because of playing on grass, because it's the only time you can play on grass. Yeah, it's always really special for any player to come back and to play here.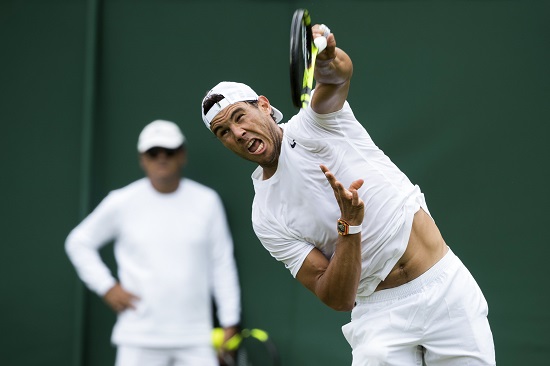 RAFA NADAL
Q. You must feel this is your best chance for years at Wimbledon. You're obviously in great shape. Andy Murray is struggling maybe a little bit. What is it like going into a major tournament when you don't feel quite right? Is it difficult psychologically to prepare when preparation isn't perfect?
I cannot tell you exactly because I experienced all the things. I had success without feeling myself in great shape. I experienced very negative moments when I was trying to play, and I was not in great shape, like last year in Roland Garros, or like here in 2012. So there is always decisions that you have to take. On the decisions, you take risks. Sometimes goes well, sometimes are not going that well.
Q. There's always a chance you can perform well even if your preparations aren't fantastic?
Chance always is there. If you are playing, there is always a chance. If you are not playing, there is not a chance. Andy, he won twice here. He played very few times semifinals and final, I think. He knows. Probably maybe is his best surface. He will have his chances. I really don't know, but I saw him practicing. He will be there and he will be fighting for important things here.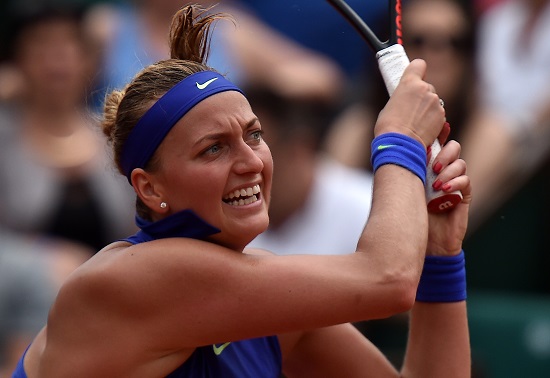 PETRA KVITOVA
Q. Are you surprised at all that you've already won a title, that you've come back to that level at this point in time? I know you talked about you're not quite where you were. How far off do you think you are from being 100%, if you'll be 100%?
Yes, I felt very surprised. I'm still surprised how I played in my second event after my comeback. I think the grass always giving me extra confidence. I know I can play well on it. Through the tournament, I felt like every round I played better and better, which is always good sign.
The second question, I mean, it's tough to say the percentage, what my level is of my game. As I said, in Birmingham was going up. You never know how you going to wake up in the next morning. So I will see how I wake up on Monday. It's my first goal to go try to play my best in the first round. I think that I still do have things to improve, which I really wanted to do, to be back in the best level, if I can say. Will try to be better than that.
Q. Do you have a different attitude now following your comeback to tennis and competition? You spoke earlier about locker room support, that a lot of players came up to you and spoke to you encouragingly. Why is that important? What does it mean to you?
I think I am little bit different on the court and off the court, too. I think I see life and tennis from little bit different angle than before. I think that before I was very nervous before every match. Now I seeing that I shouldn't be. There's more important things in the life that should be more important than just tennis.
On the other hand I found out how I missed tennis through the period I didn't play. It was difficult time to watching girls playing on the TV, me sitting in the sofa with the hand in a splint. I find out how I love this sport.
I still do have the passion, which I always had. That's most important for me to have it, because I didn't know how everything will be when I coming back. So I'm really glad that I do have it.
The support from the girls was amazing. Have to say I was a bit surprised how the girls behaved and still behaving to me. Sometimes you feel if it's honest or not. I really do feel that most of it is very honest, too, saying that they are really happy to see me back. It's very nice. I'm glad that I'm part of the tennis family.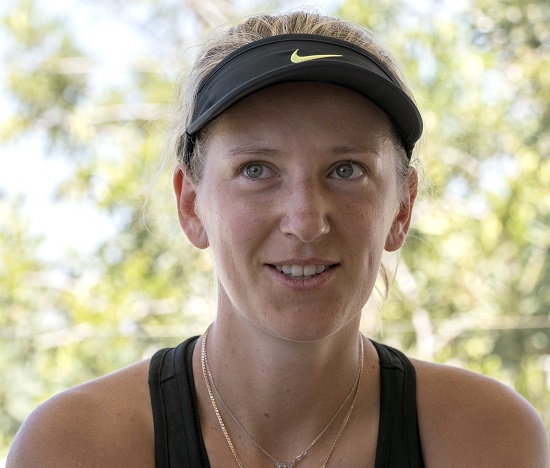 VICTORIA AZARENKA
Q. Usually motherhood involves lack of sleep, which doesn't really work with tennis much. How have you been sleeping? How have you been managing that?
Well, a little bit both. I obviously have help. My mom is here, my boyfriend. Our nanny is not here at the moment. But, yeah, so we manage that. Actually, I love to wake up in the middle of the night, because he wakes up hungry sometimes. But I understand that when I play it's a little bit different. I get to sleep through the night. But the first three months was not easy. But he's a very good baby, so I don't have much to complain about.
Q. How complicated is it, though? Obviously the baby is this big but has a lot of paraphernalia, a lot of planning.
He's actually a very good traveller. I think I stress out more because I want to make sure that everything is going great. I think I'm stressing out more than anything else around me. He is totally fine. He loves the plane. But it is definitely a little bit more luggage. And with a stroller there, I didn't know you cannot bring your stroller out in London, so we had to carry him all through the airport for 20 minutes till you get to the customs, which was really weird.
Overall it's definitely you have to get to the airport earlier than I used to. I would just show up before the closing of check-in. Now it's in advance.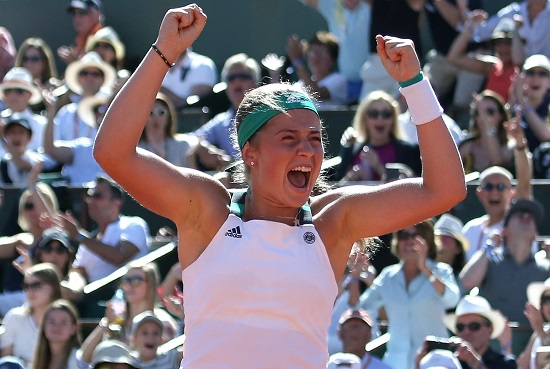 JELENA OSTAPENKO
Q. What is the biggest change in your life since winning the French, do you think?
I think I kind of made the history, like the Latvian history. I was the first person who won the Grand Slam in Latvia. Yeah, I don't know. I feel a little bit more confident. Really, really happy to have the Grand Slam title.
Q. What has been the biggest surprise for you since having won?
I knew I was working hard for that. I knew I can make it one day. But I didn't think it's going to happen, like, when I was still 19 years old. So, yeah.
Q. Can you describe your feeling when you were at the airport in Riga. What was that moment like when you stepped out? Describe it as much as you can.
I was actually, like, flying in the cockpit. When I saw the red carpet out of the plane, I was a little bit nervous. I didn't really want to step out of the plane because was so many people, like, waiting for me. But then I felt amazing. It felt so nice. So many people came to meet me. Many flowers, many posters. It was amazing.
Q. In the plane, you said you were in the cockpit?
Yeah, I was flying in the cockpit. That was amazing.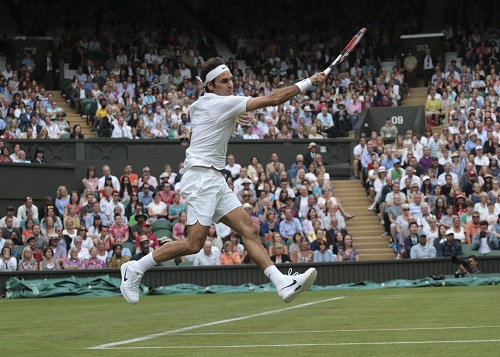 ROGER FEDERER
Q. Going into the tournament now, is there any aspect of your game that you really are focusing on? Your movement, forehand, serve? What would be the one thing you're most focused on doing well?
I was just trying to have good energy in practice, you know. Short and sweet, just get it done. Tomorrow I'll be off. Then sort of basically resting, just making sure I come in fresh into that first round with the right mindset. Look, I don't want to be at the mercy of my opponent. I want to take charge, play aggressive myself. So for that I need to be fast on my feet and quick in my mind. I just need enough rest so I can play enough inspired tennis. In practice itself, I'm just trying to play forward, serve and volleying some, making sure I don't get stuck behind the baseline, just making shots. It's more being really proactive in practice right now.