It's been eleven years since Novak Djokovic played a lead-up tournament to Wimbledon. He's adjusted his routine this year because he needs matches.
It has to be a culture jolt for Novak Djokovic playing at Eastbourne the week before Wimbledon. The first time he has played a tournament the week immediately before Wimbledon since 2006. In fact he has not played a lead-up Wimbledon event since 2010.
Certainly the grass courts are lush at the Devonshire Tennis Centre but Eastbourne is hardly a city to be enamoured with. Sure, as he says it is nice to go somewhere new but the squawking seagulls would drive anyone insane, the beach is far removed from being sandy but is instead pebbles and with age if 60 is the new 40, then in Eastbourne the bulk of those attending would have to be the new 70s.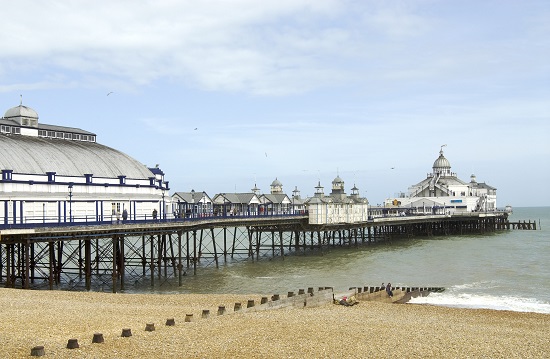 "It's a beautiful day today, first day that we see sun, actually," Djokovic said smiling. "It's nice. Nice to see so many people coming out on the courts obviously. For me it's great to visit a new place, be part of a new event. I don't get to experience that too often.
"We have more or less the same schedule each year over and over again, so it's great to be back, to be actually in Eastbourne for the first time. It's a small town, but being part of the combined event, there is a lot of matches, a lot of people coming out to watch and support the players.
"You can feel the appreciation for the tennis that they have here. They love this event, and so for me it's obviously a pleasure to be here."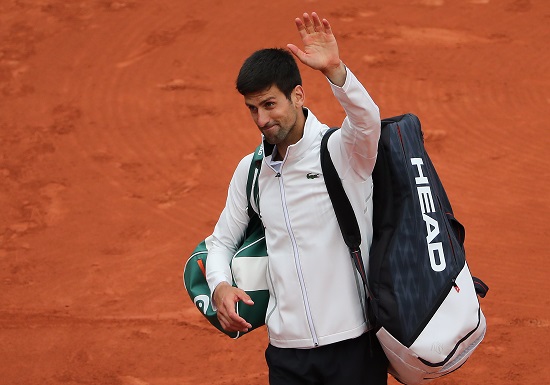 Djokovic is in need of matches. That is the central issue, he said it himself and he admitted that his level is nowhere near where it was last year at this time when he was the first man since Rod Laver in 1969 to be holding all four majors at the same time. He reflected on the defeat he suffered at the hands of Dominic Thiem at the French Open and tried to be philosophical. He said he "completely lost" it and it was unfortunate to end the way it did but that these things happen to all players.
"I have to try to work on the court and off the court in order to figure out a way how to get back on the desired level," Djokovic said. "I'm in the process. How long it's going to take, I don't know. I mean, I can't predict the future, but I can do something that it is in my power, and that's to really be as committed as possible when I'm playing, you know, when I'm on the tour, when I'm training.
"That's for sure a fact that I know that I still have that professionalism and commitment to the game because I still like playing it. So as long as it's like that, I will keep on going."
He says he is not concerned with where he is going into Wimbledon ad that he will takes things one day at a time. He lost to Sam Querrey in the third round last year and at the time most felt it was the let-down after putting so much effort into winning Roland Garros but in essence it was the start of his slump.
"I try to take this process one day at a time, especially on the grass courts because it's such a different surface from any other," Djokovic said. "I mean, couple decades ago you had three out of four Grand Slams played on grass. Now you have only one month in the entire season played on grass.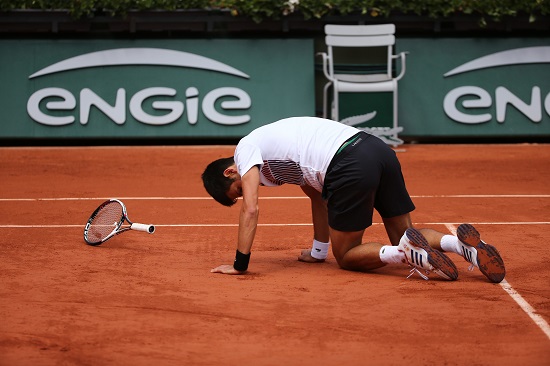 "I just try to take things slowly and gradually build the form as I move on. I want to be at my best coming into Wimbledon. I still have to trust myself, my abilities to play well, and to win against anybody on any surface.
"I have that in the back of my mind. I will just try to reach that consistency level that I need, because I felt like that's something that I was lacking. It was better in the last two months, but, you know, I have days where I play really well and days where it's a bit different.
"It's a work in progress, and I've got to stay tuned."
In the meantime he will get used to the seagulls, the pebble beach and the culture change that is Eastbourne.