Australian Thanasi Kokkinakis is trying hard to make up lost time with his tennis career after a high tally of injuries took their toll.
The 21 year old Australian Thanasi Kokkinakis has spent more time off the court with injuries over the last 18 months than on the court playing matches. Just as he was getting used to being ranked in the 60's, he had to face the reality of being ranked in the 600's and lower.
But on the grass courts at The Queen's Club in London, he recorded the biggest win of his career by upsetting the third seed and last year's finalist Milos Raonic, 7-6, 7-6, saving three set points in the second set tiebreaker and closing the match on his third match point with an almost off-balance backhand winner.
"I'd say it's maybe the happiest (feeling). For a two set match this is the most happy I have been just because it shows all the stuff I have put in off the court. It comes with a big win on a pretty big stage as well, so I'm happy."
Kokkinakis is a talent, he always has been. He and Nick Kyrgios were moving through together and giving Australia, that very proud tennis nation, so much to cheer about but then the slightly younger half of the "Special K's" stared to physically break down. He might as well have been producer, director, writer and actor for his own medical or hospital program.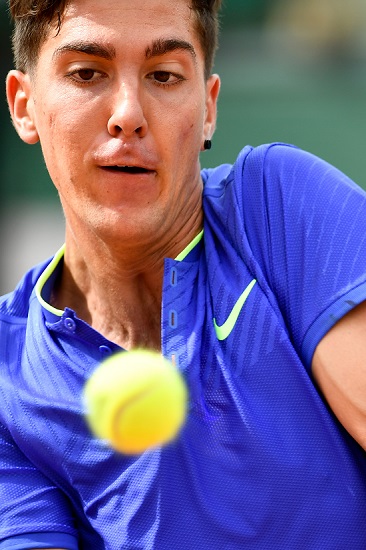 "I can give you a whole rundown, but it's just absurd," Kokkinakis said with a wry smile. "Obviously the shoulder was the big one. I tore my oblique, I had osteitis pubis, I tore my pec, I had an elbow issue and I'm still dealing with my groin and shoulder issues … oh and my back is stiff.
"I've got a lot of things. I don't know how I'm going to feel when I'm over 30, but this is interesting. A lot of people usually get injuries when they are older. Mine have been switched. I'm hoping when I get older, I'll be good. I'm honestly spending a lot of time trying to get my body in good shape, but coming back from injury it's been a lot tougher than I thought.
"I missed a lot of time even when I was 15, I missed seven months. And then when I turned 17, I missed seven months, as well, with other injuries. Feels like I have missed probably three years of my career or so. I'm just trying to do what I can to stay on the court."
Thanasi is a great personality, having known him since his junior days, you are struck by how funny he can be and he has gelled with many of the big names, frequently having practice sessions with the likes of Roger Federer and Andy Murray.
The time he spent away certainly dented his positive outlook and he admitted that it was all getting to him. When he began his comeback which was only a couple of months ago, he hated how things were going and the anger was showing through with the number of broken racquet piling up. He was prepared to give up any further attempt to play.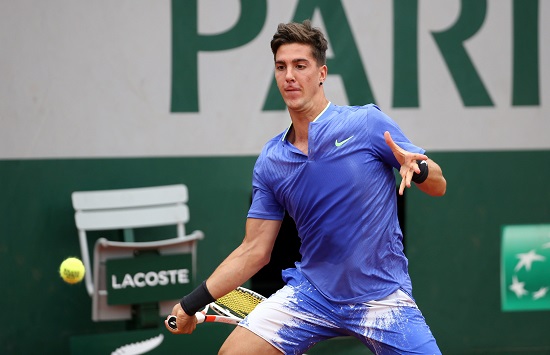 The support of his family and his coach Todd who he's been with since the age of nine, helped calm him down.
He played Kei Nishikori in the first round of Roland Garros and even though he lost in four sets (it was a match that could easily have gone five) he began to see a light at the end of the tunnel.
"I'm just trying to enjoy it out there; that's the biggest thing for me," Kokkinakis explained. "Obviously a win like this helps. Again, I have shown my level in practice, but you want to win. Practice sucks. Winning a match, that actually means something. It's a good feeling."
He came in the Queen's event ranked 698 and that one first round win sliced 221 spots off his ranking. If only the old ranking system applied he would have picked up bonus points as well for beating such a high ranked player such as Raonic and that would have boosted him further. He think about the ranking and the days when he was in the 60's.
"It's a weird feeling, because obviously coming back from injury, you've got protected rankings and you put a bit of pressure on yourself," he said having received a wild card and not had to use his protected ranking
"Hopefully I'll make the most of it. Next year is going to be tough if I don't, like, have a lot of wins end of the year, but again, I know what my level is capable of. So it's just about trying to stay focused, and then I'm sure the wins will come. I'm hoping, anyway."