Should players adhere more to the time rules on court? Rafa Nadal and Novak Djokovic frequently exceed the time frames.
Rafa Nadal reached the quarters of the French Open for a record equalling eleventh time. However, his run-in with chair umpire Carlos Ramos during his comfortable win over Roberto Bautista Agut made for a talking point in a match that was otherwise ho-hum. Nadal was warned for taking too long between points, something he is notorious for and for which he admits.
Certainly there are times when Ramos can go over the line in his command of a match but at the same time Nadal abuses the privilege. Not for one minute is it implied that he is using gamesmanship or doing it deliberately but he is one of the two worst culprits on breaking the time rules. The other is Novak Djokovic.
When asked about the time issue, Djokovic admitted, after he beat Albert Ramos Vinolas that his bouncing the ball before serve can go long. In fact years ago Andy Roddick quipped about Djokovic: "I could go and get a hamburger and come back and you would still be bouncing the ball and have not served."
http://video.eurosport.co.uk/tennis/french-open/2017/rafael-nadal-hits-out-at-umpire-ramos-over-slow-play-warning_vid981270/video.shtml
Nadal was angry at Ramos for the warning. He had been warned in the first set for the slow play and again in the third set when Nadal was docked a first serve. He was warned and he kept doing it, so who is to blame?
But Nadal was out of line when he was overheard through courtside microphones telling Ramos during the match: "You can keep giving me those warnings but you are not going to be in the chair for me again."
The rule is 25 seconds between points. That is the rule. In this case rules are not there to be broken.
No player, no matter how fantastic they are and how legendary they are should be in a position to make such comments. A dispute with Nadal and another respected chair umpire, Carlos Bernardes, during a tournament in Brazil a couple of years ago saw Bernardes not be in the chair for a Nadal match for a year.
Later Nadal said: "I'm not satisfied with this, of course. But it's not something new. There are umpires who sometimes put more pressure than others, and you'll have to accept this. That's all.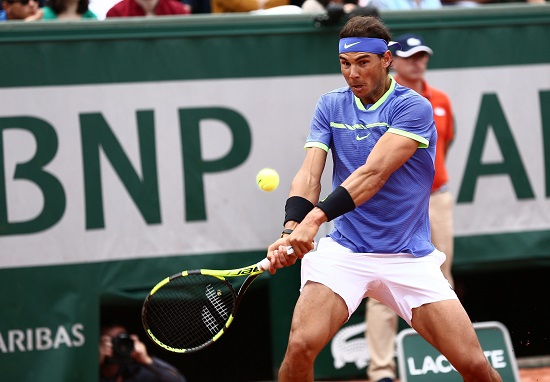 "All things being equal, well, there are people who love being involved in the match. I, for one, don't think it's a good thing for me, because there are rules. The rules are the rules, and this is it. This is a rule that we have. Theoretically the umpires are here to analyse the match and they are not here to use the stopwatch, otherwise we should have a stopwatch on the court. That's the whole point."
Rafa is wrong. Part of the umpire's job is to keep the match moving and there has been a concerted effort to have that happen. In fact at the ATP Tour's innovative NextGen Finals in Milan later this year a shock clock will be on the court.
If there was no time structure then there is a potential for players to run amuck and do what they want with time. Is that fair on the opponent? That cannot be allowed.
Certainly there are situations in a match like after a long, gruelling rally that a player should be given some grace but then there are the players who tend to over step the mark.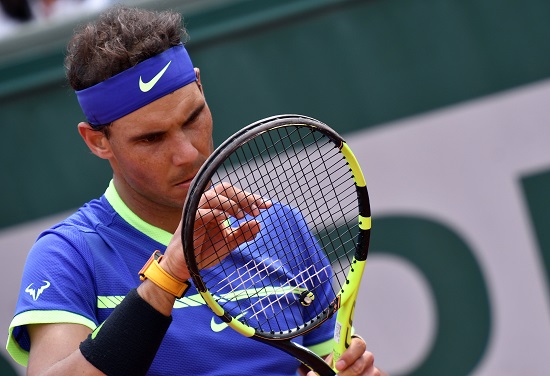 "Sometimes I feel I'm under pressure during the whole match, and this was a five - I remember it was a five, a best-of-five sets match, a very tough match. If you want to play well, you have to let players breathe a little," Nadal said. "We're not machines. We're not machines that cannot think. That's my viewpoint. But of course I fully respect other views and other points of view.
"I'm telling you this with some type of sadness, because I don't want to have any problems. But this umpire is, I think, trying, in a certain way, to look for my faults, my errors. This is the impression I have.
"What I told him, the only thing I told him, is that he will have to give me many warnings, because if I can't even -- I have not yet grabbed my towel, that he's going to give me a warning. Never mind what's happened on the court will stay on the court. I respect him a lot. No problem. But I think it should work both ways"
As part of this, Djokovic's opinion was sought and he was asked if he is favour of a clock. The answer was a swift: "No !"