Pete Sampras has resisted joining the group of tennis super coaches up to now.
During his final post-match media conference at the Internazionali BNL d'Italia after losing to Alexander Zverev, Novak Djokovic officially confirmed that Andre Agassi would be working with him going into the French Open and would be in attendance for part of Roland Garros.
Djokovic made it clear that they "don't have any long term commitment" and that in Paris it will be a case of "us trying to get to know each other a little bit". Certainly they have been talking on the phone over the last couple of weeks.
Agassi is not someone who can commit to weeks on end on the road and really he is not likely interested in something like that. He has too many commitments so incredibly dear to his heart back home in Las Vegas, led by his wife and family but also the schools he funds and oversees plus all his other philanthropic work.
With Andre's entrance into the coaching arena for the first time, it could likely be similar to Ivan Lendl's association with Andy Murray. Lendl is not with the world No.1 week after week, day in, day out.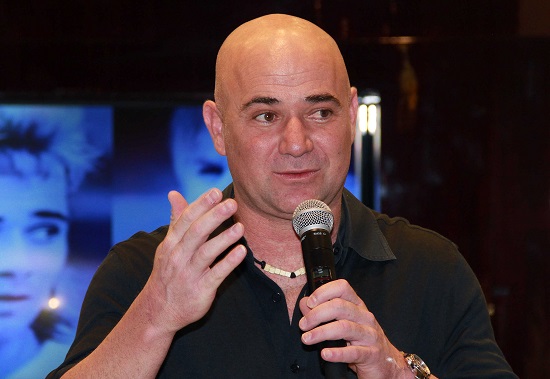 That sort of arrangement appears to be becoming the norm.
The other aspect is what I would call "spot coaching"; where a former great or winner of a major is engaged for brief periods, a la Milos Raonic and John McEnroe. The Canadian used McEnroe essentially for a couple of months in 2016 and it got him to the Wimbledon final.
However, the connection between Djokovic and Agassi got me to thinking that one legend of the game – and one of the all-time greats - has not tried turning his hand to coaching. That player is Pete Sampras.
Apart from Lendl and Murray and Raonic and McEnroe, Michael Chang is with Kei Nishikori, Boris Becker spent years with Djokovic and by the way said on Twitter Novak and Andre should be good, Stefan Edberg was with Roger Federer, Jimmy Connors had a stint with Maria Sharapova and Andy Roddick, Jim Courier and Lleyton Hewitt are Davis Cup captains, etc. For tennis, it is great to see.
To see Sampras return to the court would be quite amazing, but Pete is not likely to be the type of person who will want to be on the road constantly. Pete would likely be happy doing the direction from afar, from his Los Angeles home but it's difficult to make that work in the long term.
Sampras' tennis brain and fluid motion on court would be amazing for any player to learn from.
The cost to bring someone like Sampras on board would be very costly and how would Pete handle not necessarily being the front and centre person all the time?
It would take a lot of dollar convincing because Sampras is way too content being home, playing the odd exhibition and being around his family, taking the kids to school and the like. Oh and his rounds of golf would be compromised. Pete is a very content person the way things are, and good for him.
But, if there was a player looking, which sort of player would that be? What about Grigor Dimitrov? Dominic Thiem?
Dimitrov has the type of game who could benefit brilliantly. Thiem would not have the personality to mesh with Sampras.
What about Federer and Sampras? LOL how amazing does that sound BUT I don't think it would ever work. They are friends and in many ways very similar. Sure Federer is close friends with Ivan Ljubicic his current coach but there is a huge difference, Ivan never achieved close to what Roger has done.
I don't feel Pete would ever take up a coaching role. As calm as he was on the court, I wonder if Sampras would be able to handle matters not going right while watching from the sidelines.