Roger Federer has confirmed he will not play Roland Garros, but that should not be seen as a surprise.
Roger Federer's confirmation that he will not be playing eh French Open has come as a "shock" and a "surprise" to people. It is possibly a bit more of a surprise that people think it is a surprise.
Back when he won the Miami Open weeks and weeks ago, I was very confident in saying publically that Federer would not be playing Roland Garros. The way he spoke in Miami one got a pretty clear indication he would not be getting his Nike shoes and socks covered in red clay.
He was hedging things when asked about it and the fact that he was not playing a single clay court event leading into the French Open raised plenty of red flags that he would not be in Paris.
"I'm not 24 anymore; I have to pick my moments where I can peak and stay healthy," Federer said. "Also part of the situation was that my knee was really strange on the clay last year, so maybe being away from the clay as much as possible maybe is a good thing as well."
Federer started his return in January and while he believed he would play well he did admit that he surprised himself that he won the three biggest titles of the season's first three months – Australian Open, BNP Paribas Open in Indian Wells and the Miami Open.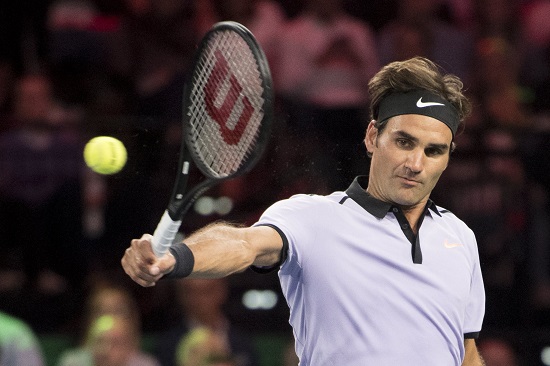 Out of all the surfaces played on, clay is his least successful, I am not for one minute saying he has not had success on it but compared to grass, hardcourt and indoor it would take a bit more of a back seat.
Obviously he wants to prolong his career and has every right to pick and choose where he expects to enjoy the most success, grass and obviously Wimbledon are at the forefront of his mind.
"Wimbledon has to be the biggest goal, I mean now in the near future," Federer said in Miami. "The American hard courts I guess as well. The French Open I guess to some extent. It's just we'll see what happens, you know. No pressure there really because I won't have a preparation as such.
"But all of the grass really is important to me because I'll play Stuttgart and Halle there, too. Then of course I am looking very good for the World Tour Finals, for the year-end championships, where I've been very successful. I like the indoors as well.
"So for me basically the second half of the season is a big priority now. That's why I'll take a break as well."