Novak Djokovic has parted company with his entire coaching and training staff.
Novak Djokovic seems to be drifting in the wilderness.
It all started with that unexpected loss to Sam Querrey at Wimbledon last year. Novak Djokovic was almost untouchable up to then. He had achieved with the career Grand Slam by wnning the 2016 French Open but then things changed. Initially a lot had to do with the "let down" he suffered after all he poured into winning Roland Garros. He admitted that.
Trying to get motivated all over again once the biggest hurdle had been jumped was not easy. Then there was all the off-court dramas he went through with his personal life and things began to unravel. He was still going pretty deep into tournaments but that extra spark was not there, the spark that had been there the previous three years and the losses mounted up.
He parted company with Boris Becker in December soon after Andy Murray took over the world No.1 ranking from Djokovic. In January at the Australian Open he suffered arguably the worst loss of his career since becoming one of the greats, when Denis Istomin beat him in the third round.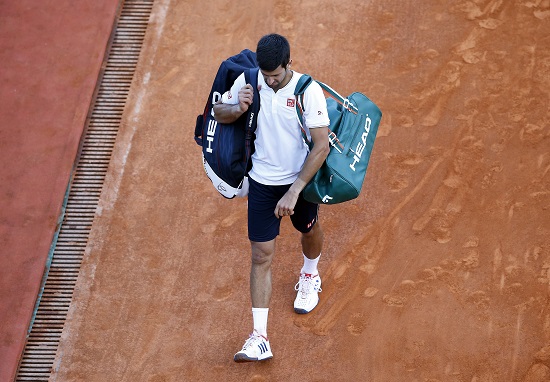 Now comes the news that he has parted company with his entire team with Marian Vajda being probably the biggest surprise of that group to also be dropped. Djokovic is flying solo. Besides Vajda he has dismissed fitness coach Gebhard Phil Gritsch, and physio Miljan Amanovic.
The surprise that Vajda, usually the voice of reason in the team, has been discharged is because the Slovak former player had been with Djokovic for over ten years. It was Vajda who guided him from being someone with questionable heart to a superstar in the sport. Vajda was his confidante so to see them split is somewhat of a shock.
Djokovic is said to have made up his mind about the change at the Monte Carlo Rolex Masters. There he was beaten by David Goffin in the quarters.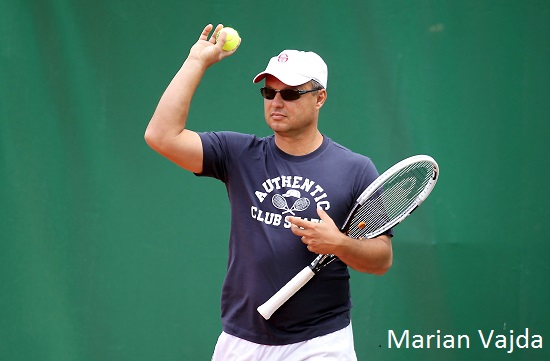 "I am forever grateful to Marian, GG and Miljan for decade of friendship, professionalism and commitment to my career goals," Djokovic said. "Without their support I couldn't have achieved these professional heights. It was not an easy decision, but we all felt that we need a change. I enjoy this journey, it feels like I am starting something new again and I love this challenge. I am a hunter and my biggest goal is to find the winning spark on the court again."
A cynic was overheard asking "what's that they say about a workman and tools…?"
Djokovic went on to say that this will be "a new chapter in my life" and that after so long on the tour, he feels he can manage his own routines. He said he will not rush into a decision for a new coach and his support will be his family and management group.
It will be interesting to see how he copes with it all as Novak has got used to having everything done for him.