Johanna Konta won the Miami Open, the biggest victory of her career.
Australian tennis would most likely dearly love to have another shot at getting Johanna Konta, the Sydney born British player, but like the cruise ships that make Miami the "cruise capital of the world", that ship has sailed.
Australian tennis had a chance to take her under their wing but maybe not enough was done to convince the Konta family to stay in Australia. Johanna began to train in Spain while her Hungarian parents moved to the UK where she joined them.
Over the last 12 months she has begun to come into her own. She won the title in Stanford beating Venus Williams and reached the final in Beijing in October and she was becoming the first British woman player to do this and that since the last top British woman player Jo Durie in 1984.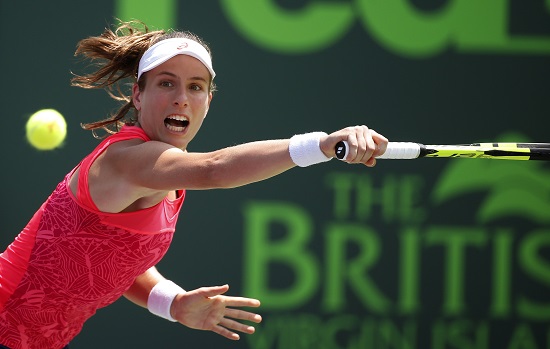 Konta all but rubbed salt into Aussie tennis wounds in January when she won the Sydney title. Now she has won the biggest event of her career by winning the Miami Open 6-4, 6-3 over Caroline Woznaicki. It takes her to a career high ranking of seven, the highest position occupied by a British woman since Durie was ranked seven on 30th April, 1984.
"It was life. It was just, yeah, life. It was not a thought-out, planned thing. It happened naturally. I was born in Australia; we left Australia in 2005; went to the U.K., I actually started training in Spain and my parents moved to the U.K.," Konta said. "The original plan was they were going to go down to Spain, but then things changed and I went up to the U.K. with them and we stayed in the U.K.
"Then me becoming a citizen was just a natural process. It happened over a period ever six, seven years maybe. Yeah, that's home. So, yeah.
"I'm British. That's home. That's where my ties are. That's where my family is. That's where I bought my first place. Yeah, that's where I've spent my formative years. That's where I grew into who I am."
And who she is, is a damn good tennis player and like there has been a trend of late, she has blossomed a bit later in years. Konta was about 24 when she began to make moves.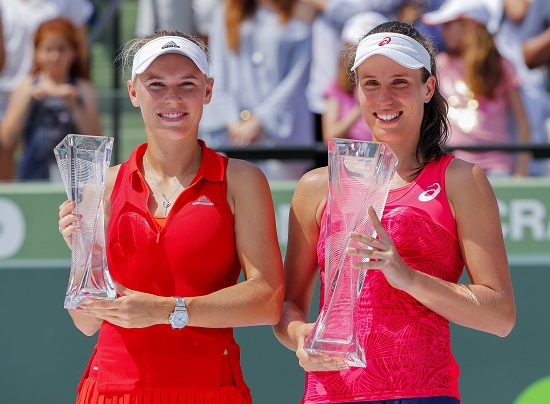 "I guess if we look at tennis, obviously possibly the previous generation and a few years ago was more younger," she explained. "I think as tennis is progressing and becoming more physical it has become later and later.
"I mean, it wasn't that I was a bad tennis player before. I mean, for many people reaching 150, inside 200, 250, it's still an incredible accomplishment and something you can say that I was top 150 in the world for something. Not many people can say that in any discipline or any area of their job that they do.
"So I think was equally proud of what I had achieved that age. I wasn't a bad junior either. I got to eleven in the world. I don't think it was that much of an anomaly. I think I just kept doing what I love, and that's working hard.
"I was very fortunate that throughout the years I've managed to have some very, very good people around me. I think the more I was able to absorb from them, their knowledge and wisdom, and the more I was able to reinvest that into the matches that I played, and on a consistent basis, I think that's part of reason I'm here now."