The crowd watching the semi-final between Roger Federer and Nick Kyrgios at the Miami Open showed little respect to the Australian.
The semi-final match at the Miami Open that Roger Federer and Nick Kyrgios played was quite stunning. It is the best match of the season so far after the Australian Open final which also featured Federer. The points played between Federer and Kyrgios were extraordinary from the first point to the last. For something like three hours it was on a knife's edge that ended with Federer winning in three tiebreakers.
This match abounded with positives, from the impromptu crazy (in a thrilling way) shots Kyrgios produced to his blistering serves, from Federer's steadiness to his majestic fluidity; this was stunning.
But while all that was the highlight of the match the negative was the crowd. It was an enthusiastic crowd that filled every stadium seat but they treated the arena as one for football or baseball. They showed little respect to Kyrgios and their behaviour was poor.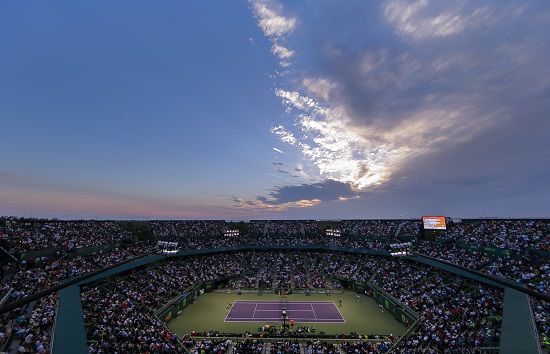 There is absolutely nothing wrong with supporting a favourite player. Federer gets that everywhere and that is great; no one can deny he doesn't deserve it but what happened during this match was unacceptable. Kyrgios was booed and jeered often and he had done nothing to warrant it and the treatment he received was acceptable. At times they were worse than some of the US Open New York crowds.
If Kyrgios questioned anything they got on his case. He was unnecessarily warned for a time violation in the third set. It was poor judgement on the umpire's part as these guys had been playing blistering tennis and were chasing down returns that were flying. When that happened people in the crowd (they can't be called fans because fans would not necessarily behave that way) saw that as an opening to try and get under the Australian's skin.
Because you buy a ticket it does not mean that give the ticket holder carte blanche to do what they like. Besides the booing they were also calling out during points and social media was flooded with comments how poor the crowd was. Kyrgios tried hard to overlook the crowd's attitude, many likely having consumed a few too many margaritas or the Belgian beer on offer, but it was not easy.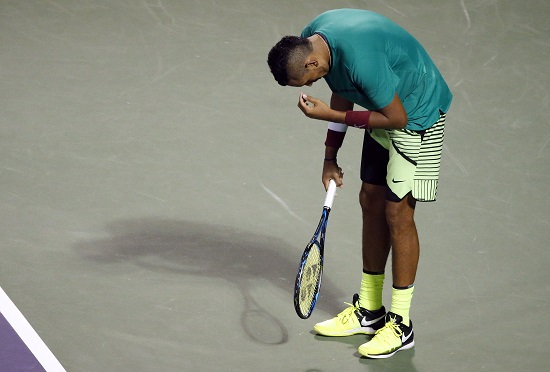 "He's obviously the crowd favourite anywhere he plays obviously with what he's done for the game," Kyrgios said. "But I thought I was responding well to the crowd. I created enough opportunity to win that match. I felt like it was on my racquet most of the time.
"He was playing great. Yeah, the crowd was obviously on his side, but I think I have to win a little bit more to start getting them on my side.
"I feel like I'm trying to maybe take a little bit more time, but I think the call was biased as anything. If he were to put a clock -- If I were to stand there with a clock and time every player, I would be calling time violation nearly every match. So I mean, it's bias an anything, honestly. It is, and you all know it."
As former world No.1 Lleyton Hewitt once said about a crowd in Adelaide "… the stupidity of the Australian fans". The stupidity of so many in this crowd was certainly evident.