We propose ten possible changes for tennis. What are your thoughts, what changes would you like to see?
1. The on-court coaching rule in WTA events should go. Tennis is an individual sport (apart from the Fed Cup by BNP Paribas in women's tennis) and as a result players should be in a position to work things out for themselves on court. One of the original reasons for on-court coaching was that it would enhance the TV coverage. I don't think it has made any difference. If a nominated person, coach or whoever, is going on court, they have to agree to be mic'd so the discussion can be heard, but when the player and coach are conversing in non-English it gets around the clause.
2. At the biggest events like the ATP Masters 1000's, the singles final should be the best of five sets. These are the ten (including the ATP Finals) biggest events on the ATP World Tour and a best of five set final would add to their distinction. It used to be the case but the players however wanted consistency from start to finish.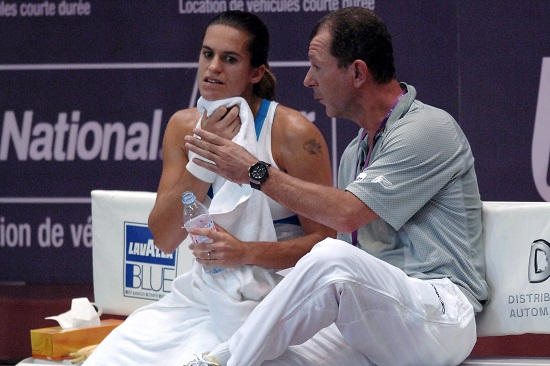 3. Reintroduce bonus points with the ranking points. Bonus points would be awarded to a player scoring a win over someone ranked higher. One reason it was done away with is because the highest ranked players regarded themselves as being targets. They are anyway for lower ranked players so what difference? The bonus points would be in blocks. For example beating a player ranked 20-11 gives 50 bonus points, 10-5 could be 75 more points, 4-2 could be 85 and to beat No.1 gives 100 more points. The world No.1 could argue he or she can't target anyone above them … true but they still have shots at the others to gain the bonuses.
4. Enforce the rules regarding players stopping for a drink and towel after the first game of a set or during a tiebreaker. The rule was changed to move things along suggesting there was no need to sit-down after one game but the rule has slowly been overlooked. The way it is a player may as well sit down, they're still stopping.
5. Get rid of the rule that a player gets another chance on a serve if the ball clips the net on a serve and lands in … the let. A point is not replayed when it happens in a rally so end it happening on the serve.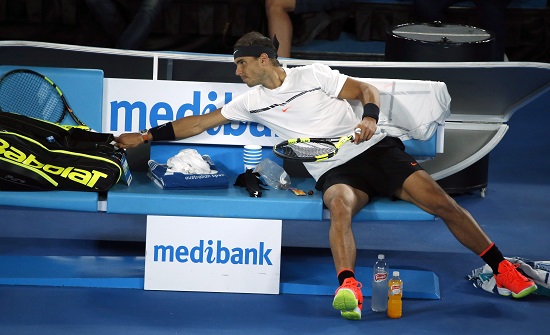 6. Bring back white tennis balls at Wimbledon. The Championships last used white balls in 1986 and just because the rest of the tours use yellow tennis balls shouldn't mean that should be the case at the Club. If they can do their own seedings and not necessarily follow the rankings and insist on white clothing, then why not go back to white balls? The players will get used to it and it would be an interesting challenge for them.
7. No dilly dallying with players starting a match and at the same time get rid of those silly interviews with a player before they walk on court. When the match is called they are ready to walk on court and be ready to play. The time for taking drinks while the chair umpire is ready for the coin toss, arranging water bottles so precisely and the like should be done away with. It is time to play, there and then and not after another four or five minutes.
8. The lines on a tennis hard court need to be painted with an absolute non-slip paint so even if there are a few sprinkles, play can continue unless the sprinkles become drizzle. Right now the hint of precipitation sees play stopped and that's because the lines get slippery, it's not so much the playing surface itself.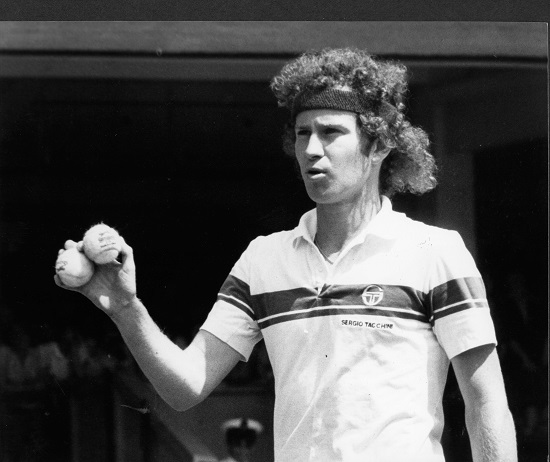 9. Eliminate the "bye" in a draw. The draw should be filled out and by doing that it would allow for more jobs for players and players playing from the start of an event not a few days in. Sure you can say a player should be able to gain some benefits for being seeded, but is that right for everyone else in the draw? A 128 draw should have that many players and not be 96 players in the main draw with 32 seeds getting byes … 64 should be 64 and not 56 players, and so on.
10. If two players are sponsored by the same clothing manufacturer and those two players are playing one another, they must be out-fitted in different clothing, at the very least different colours. While on clothing, why not have a player's name on the back of their shirts?
Well what do you think? What would you add to the list that you would like to see changed in professional tennis?