Roger Federer is well and truly back with signs of the SABR being in play, but the comeback, he says, will only be complete in April.
How good is it to see the SABR visible in men's tennis again? You know what I'm talk about … yes you do. Sneak Attack By Roger. Federer that is. When he's waiting to receive serve and he plays that sort of chip and charge combination which Paul Annacone, one of his former coaches developed in his playing day.
It's takes an opponent unawares. When the Fed first started doing it some people were outraged; players had a say, Boris Becker as very critical and all that. The fact is Federer was not breaking any rules, he was getting the better of an opponent and they didn't like it. Becker was Novak Djokovic's coach at the time and Nole was caught on the hop.
To see Federer back playing the way he is, is pretty special. That most fluid of games remains mesmerising. He is so light on his feet and it just seems like poetry has returned to tennis.
When he won the BNP Paribas Open for the third time he came through a quarter that was referred to as the "draw of death". The section he was in also had Rafa Nadal, Nick Kyrgios and Djokovic. It was a monster but he got through and with that had to be seen as the form player of the year so far because he'd won the two biggest events of the season up to that stage.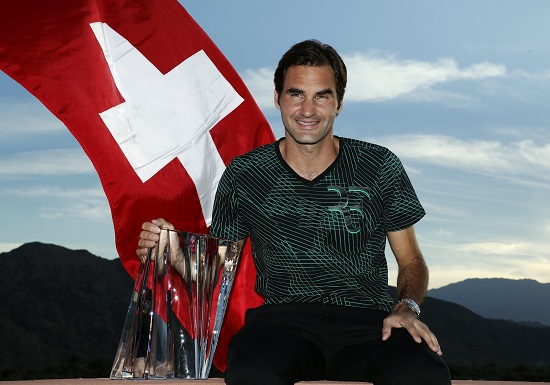 "For me, the dream run continues. The fairytale of the comeback that I have already shown in Australia," Federer said. "Again, I'm not as surprised as I was in Australia, but still this comes as a big, big surprise to me, nevertheless, to win here again and beating the players that I did and the way I did. I mean, couldn't be more happy.
"It's an absolute, huge start to the year for me. Yeah, last year didn't win any titles. I don't think I was in any finals except maybe Brisbane last year. The change is dramatic, and it feels great."
At 35, Federer seems to have a freshness about him all over again. In a strange way the six months he removed himself from the tour last year for physical reasons could possibly be seen as a blessing. It was strange not seeing him hoist a trophy for the first time since he became a star but like his fellow 35 year old Serena Williams who has had a number of spells where she has not been able to play, it seems to have helped keep the passion there.
The BNP Paribas Open title was his 90th, a "huge milestone" putting him 19 behind the all-time record held by Jimmy Connors. However, Federer says it is not a goal of his to play until he reaches 100 titles or something like that although "it's a nice goal to have". Plus, it is too early in his comeback to consider such lofty ambitions.
Lofty? It is Roger Federer after all.
"I was just happy to be feeling healthy again at the end of last year," Federer said. "So when I set myself the goals was to play, you know, through Miami and see how I feel, sort of three, four months into the season. So I couldn't think of, you know, reaching 100 titles. I was just happy to be playing another 10 events maybe.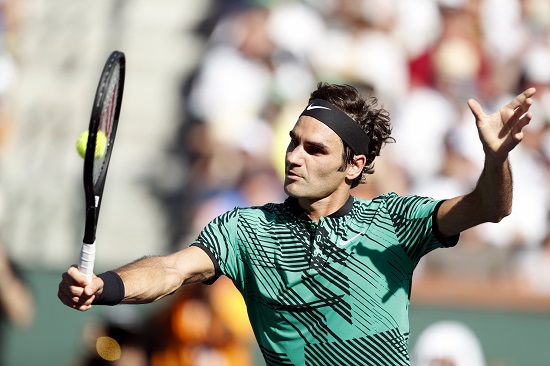 "But, you know, that stuff can change. Ask me again in three to six months, you know, how I'm feeling, if I won any more or not. Things are going very well right now."
Federer makes it clear that things are ahead of schedule with his comeback and he will only stop referring to a "comeback" in April. He said that is how he saw the situation in November and he is sticking to it.
"This is the ultimate test, if you like, playing Indian Wells and Miami," he said. "I'm very pleased how my body has pulled up, and it's great to see that I'm playing as well as I am. I didn't expect it, because I was tired still in Dubai. I think that had something to do definitely with Australia still and healing the injury that I had. I got the energy back and the spark is back in my legs and in my game. I'm playing good, so I'm very happy."
Suddenly some observers are even talking about a possible tilt at No.1 at the end of the year. He has no ranking points to defend from Wimbledon onwards so can only gain places. Still, it's a long way off with lots to play and Andy Murray and Novak Djokovic are most definitely still the favourites where they play.
But heck if Federer were to do that, could it be regarded as his best SABR?