Caroline Wozniacki says she is able to keep her on and off court activities balanced.
Caroline Wozniacki says she has "weeks where I basically feel like a 98 year old woman". As lovely as a 98 year old woman is, none, you have to say would look like Caroline Wozniacki.
The point she was referring to was being able to balance her off-court and on-court lives which some feel the likes of Eugenie Bouchard may find difficult but Bouchard makes it clear that she is in total control. There is no doubt that balance is difficult to maintain with all the commitments a player may have but it comes down to what they want and like to do. Wozniacki is one of those who seems to have a check on it.
"I think I have the experience, and I have been on tour for so many years and know what it takes, obviously, to be a target week in and week out," Wozniacki said. "But to be honest, I think I just love what I do. I take the opportunities I get, because you never know how long I'm going to play or how long you're going to get these opportunities.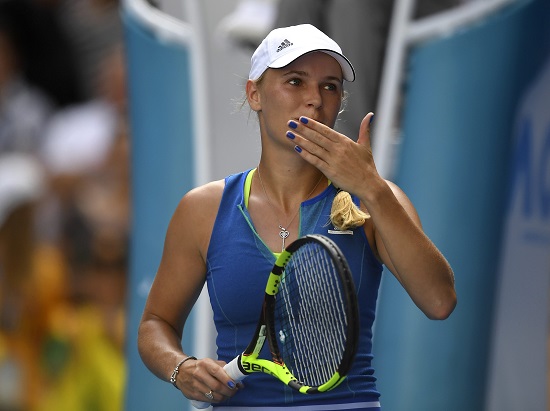 "I go back on the practice court. That's my main priority is to be a better tennis player and I fit everything else around that. I just do my thing, and I love what I do."
Wozniacki says it has never been a tough balancing act for her because tennis is still her No.1 priority and if that is remembered and maintained, the rest should fall into place. Her main priority is to prepare the best that she can to be a better player, and to prepare the best she can for the tournament she is playing which, at the time of writing, was the BNP Paribas Open.
"Everything else takes second priority," she said. "So, for me, once I have known I have done everything I could on the practice court, you still have hours in your day. Sometimes you're, like, Well, I need to rest, I need to relax and really close everything down."
Still, there are weeks when she just needs a break from everything, it's those weeks when she is feeling like that 98-year-old woman. When that happens she just eats, sleeps, and hits a few balls and that's it.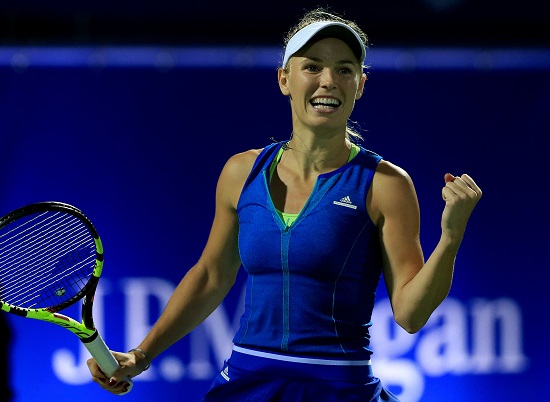 She recently appeared in the Sports Illustrated Swimsuit edition for the third straight year and she says each year has been an experience. She said the first time she was shy and almost a bit reserved, the second time having body paint on took her out of her "comfort zone" and this time she said she was relaxed and knew more about body angles etc.
"I have kept all the magazines, for sure; I kind of have a stash of things that I have done and been in," Wozniacki said. "You get some of the files sometimes from different shoots that maybe one time - I don't know. Maybe I'm going to put them in frames and keep them somewhere. I don't know. It may also be slightly weird to have yourself up on the walls.
"I think it's something I can be very proud of and years down the line, when you have your family and kids and you maybe are not in the best shape of your life, you can tell your kids, 'Well, your mom used to look like this. Your mom used to be cool. She used to do different stuff and not just sit at home'."
She is just the type of personality who would easily be able to cram a lot in 98 years.