The various governing bodies of world tennis continue to do all possible to maintain the integrity of the sport.
It would be a pretty tough choice to make if you were asked what the bigger issue was in tennis, performance enhancing drugs (PEDs) or match fixing. I must absolutely make it clear that tennis is a very clean sport unlike other sports. The prevalence of either of these two negatives is smaller than miniscule however we can't stick our heads in the sand either, in both facets there have been charges and players have been banned.
There is no room for excuses in either situation. The athlete is responsible for their actions and must accept the consequences. There is absolutely no room in tennis for any player involved in match-fixing or taking a PED and we know there are panels and authorities working hard to stamp out whatever surfaces with these disgusting acts.
The players remain in full support of such actions and they provide strong vocal support to groups like the Tennis Integrity Unit (TUI) and the Independent Review Panel (IRP). As the TUI name suggests the integrity of the sport is paramount and with the IRP you have highly esteemed people in a position to investigate matters further.
Fans should be able to, and can, watch matches believing what they are seeing is all above board and players must be able to, and do, play with no doubts in their minds that the person across the net is clean. 99.999% of the time that is the case.
Steve Healy, President of Tennis Australia, writing in The Australian newspaper earlier in the year said that since the IRP began their investigation it has emerged that there is a "lack of evidence supporting match-fixing in the upper echelons of international tennis". However, potentially where there could be a problem is at the very lower levels.
It is concerning when one hears of betting going on regarding a pathetically insignificant match in the Futures level and it emerges that a stack of money has been laid out. Recently the young Australian player Oliver Anderson was alleged to have been involved in match-fixing and has been suspended subsequent to further investigations.
He would/could have seen it as an opportunity to make some extra money on the side as tennis prize-money at those levels and even at many Challengers are pathetically bad. That is NOT an excuse though for anyone caught match-fixing.
What is very concerning is the disgusting and vile aggression of those who have lost money betting on matches, mostly from Eastern Europe, and they turn on a player via Twitter. Comments such as wanting the player to get cancer or that their family dies have been made on Twitter.
It is widely known in tennis about the intense drug testing program, there is no secret that testing is done in and out of competition in an effort to keep things clean. Players have been caught, again invariably the very lesser names but there have been occasions when high profile players have been picked up and suspended.
The matter of PEDs is very serious but carrying out the tests is a very expensive program and procedure.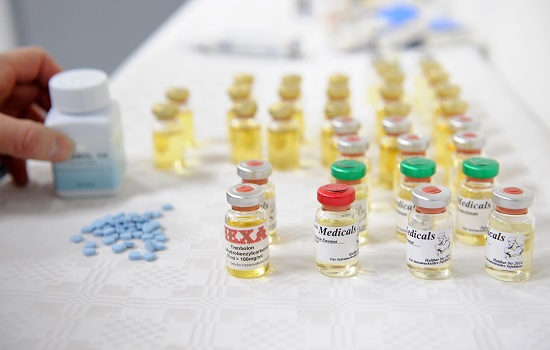 As indicated in insidethegame.biz, last year 4,899 tests were carried out in the Tennis Anti-Doping Program through the auspices of the International Tennis Federation (ITF). That was 466 more than the year before and broken down it was 2,684 for men and 2,215 for women.
David Haggerty, President of the ITF says that tennis is adopting a more aggressive approach to the program which is fantastic and vital to the continued integrity of this great sport. Still the players (Andy Murray has always been very vocal about it) feel more can be done and while all those involved with the program would want to do more, the money pool that funds it all is not a bottomless pit.
The question that could be asked, if the players want more testing to be done, which is commendable from them, then is it not time for the players to also start contributing to the testing program?
There is much expectation on prize money increases and the players deserve what they get if the market supports and demands it but do you think it is time that the players, without meaning to be blunt about it, put their money where their mouths are and starting contributing to the drug testing program when they call for more stringent and frequent testing for PEDs and for that matter even match-fixing investigations?
If it was up to you which area would you direct greater funds to and should players contribute with funds?
Healy added: "We will continue to explore every avenue necessary to ensure the integrity of the game is maintained."