Roger Federer has won the Australian Open for the fifth time.
It is certainly quite possible that what was witnessed across the final weekend of the Australian Open might not happen again. The final between Serena and Venus Williams and the near epic final between Roger Federer and Rafa Nadal should be regarded as the most important finals in Australian Open history, if not recent tennis history.
Certainly Serena has had the time to have her 23rd major sink in and full marks and congratulations to her for being such an amazing athlete and champion, but Roger Federer's monumental effort to overcome his greatest rival could be regarded as a bigger deal.
Federer and Nadal were mesmerising across five sets and three hours 38 minutes; the Swiss coming back from a break down in the final set, reeling off five consecutive games for victory 6-4, 3-6, 6-1, 3-6, 6-3. Both men had faced physical issues over the last year – Nadal with his left wrist that was placed in a cast and Federer with his knee. Both had extensive periods of time off in 2016, Federer for the last six months during which time his ranking dropped to 17.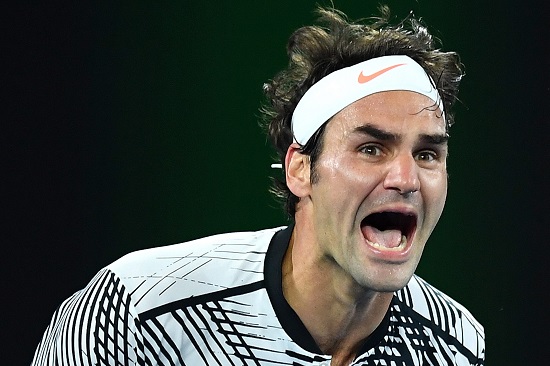 Yet the determination and belief in themselves allowed them to keep believing they would make a full recovery and rekindle the best tennis. But having said that both expressed surprise that it has come so fast and for Federer that he had the consistency he had.
His win over Nadal was brilliant in an atmosphere that was dynamic. Both men struck the ball with blinding speed and power and it was stunning to watch unfold. For Federer, playing his 100th match at the Australian Open, it was his fifth Australian Open and 18th career major. He had not won a major since Wimbledon 2012 and out of the eight major finals he had played against Nadal, he had lost the last six.
"For me it's all about the comeback, about an epic match with Rafa again," Federer said. "Doing it here in Australia, that I'm so thankful to Peter Carter (his first coach who was killed in a car accident) and Tony Roche (his second Australian coach), and just people... I guess my popularity here, their support, that I can still do it at my age after not having won a slam for almost five years. That's what I see.
"I think it would have been special regardless of where it was going to be. Look, this is a tournament I've not missed. I've not missed the French. I've missed the US Open last year. This is the one I guess that is my most consistent slam potentially.
"It all started for me here. I played the qualies here in '99, the juniors in '98. Won my first match maybe against Michael Chang here back in 2000. I go way back. Always loved coming here, you know.
"When you win down here, the journey home is not a problem. When you lose, it's just brutal. That's why I feel very fortunate tonight."
Nadal made it clear that despite losing it was a great match and it was a pleasure to be part of such a big event. He fought hard for the trophy which he has only won once. He had his chances in the fifth but he said that Federer became more aggressive at that stage and that pressure made it difficult for him to hold serve.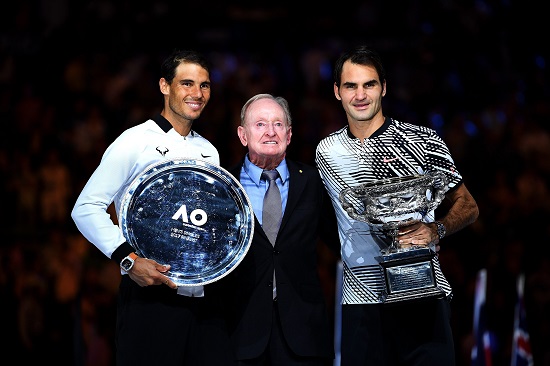 "I am with big personal satisfaction," he said. "I cannot say that I am sad. I wanted to win, yes, but I am not very sad. I did all the things that I could. I worked a lot during all these months. I keep working, and I competed well. I enjoyed the competition. I won against the best players of the world, and I competed well against everybody. That's the most important thing for me, and that give me confidence to keep playing, and that's what I going to try.
"I won a lot of times against him. Today he beat me. Just congratulate him. Is not more than another important title for him, another important two weeks for me. Even if didn't finish the way that I wanted, have been an important two weeks for me. The only thing that I can do is congratulate him and go back home with very positive feelings for me."
Federer's win marked the longest gap between titles at the Australian Open in the open-era, seven years and he has become the first man in history to win five or more titles at three different majors. And on top of that he is the oldest man to win this title since Ken Rosewall in 1972. Incredibly, all four finalists, men and women, were over the age of 30.
"I think this one will take more time to sink in. When I go back to Switzerland, I'll think, Wow. The magnitude of this match is going to feel different. I can't compare this one to any other one except for maybe the French Open in '09. I waited for the French Open, I tried, I fought. I tried again and failed. Eventually I made it. This feels similar, yeah," Federer said.