Venus and Serena Williams will play the Australian Open final.
There is only one thing you can do with regards the Williams sisters and that I to marvel at them. How they find the desire to never say die. How they find the dedication to keep going. It is absolutely incredible. They are two of a kind and more than likely this sport will never see their like again.
Venus and Serena defy the odds and continue to do it all their way and to heck with what anyone else says and things. Two black women playing tennis breaking and setting records and creating milestones.
Their achievement in reaching the final of the Australian Open together for the first time since 2003 and the first at any major since Wimbledon 2009, is remarkable. Legendary figures like Althea Gibson and Arthur Ashe started to break down the barriers but the sisters are role models and yet again have brought attention to tennis.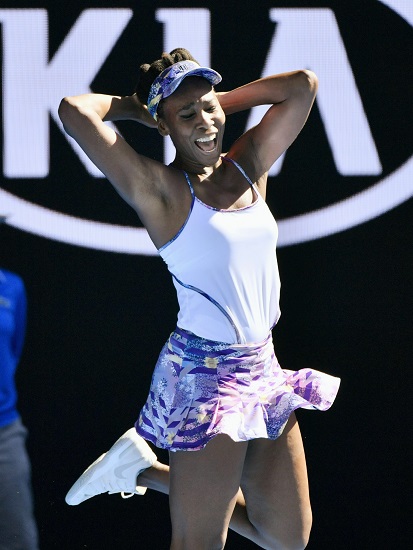 "What I will say about sport, I think why people love sport so much, is because you see everything in a line," Venus said. "In that moment there is no do-over, there's no retake, there is no voice-over. It's triumph and disaster witnessed in real-time. This is why people live and die for sport, because you can't fake it. You can't. It's either you do it or you don't.
"People relate to the champion. They also relate to the person also who didn't win because we all have those moments in our life. Is it an athlete's job to inspire? Inherently what I think athletes do at a top level inspires people, but each person takes that responsibility differently."
For many years they were a permanent fixture together but both began to suffer physical issues. Serena almost dying after surgeries and Venus being diagnosed with Sjogren's Syndrome and both at various times were off the tour for lengthy periods. That domination they had together dwindled but then Serena began sailing on her own as the titles fell her way and the ranking records piled up.
On Australia Day the past was rekindled once more. Venus was first to move into the final by defeating Coco Vandeweghe 6-7, 6-2, 6-3 then Serena wept past Mirjana Lucic-Baroni 6-2, 6-1. It was like old times.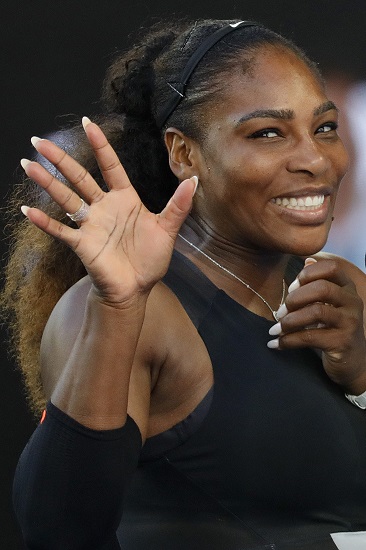 The post-match celebration on court by Venus was special in itself. When Vandeweghe sent the ball long, Venus dropped her racquet and began dancing and jumping and pirouetting. The song "Happy" by Pharrell Williams would have bene the perfect backdrop for her excitement; she was like a child in a candy store. By contract Serena was a bit more sedate, she raised her arms in victory and her face beamed.
"I just feel like it's been a while," Serena said. "This probably is the moment of our careers so far. For me, I can definitely say for me. I never lost hope of us being able to play each other in a final, although it was hard because we're usually on the same side of the draw. Whenever we're on the opposite side, I always definitely feel a lot better."
For Serena reaching this final is her 29th at the majors as she tries to break the tie she has with Graf on 22.
"I'm really proud of myself here. I feel like a lot of people were kind of writing me off, but it is what it is. I do best when I'm that underdog, I guess," Serena said.
It will be the 28th meeting between then with Serena leading 16-11 – the first match was the second round of the Australian Open in 1998. Venus won that time, the last meeting was at the 2015 US Open and that time it was Serena who won.