This year's Australian Open will be a whole new experience for Angie Kerber, the world No.1.
Winning a major is one thing, defending a major is completely different and some might even suggest the defence is tougher. It's like getting to No.1 in the rankings and trying to stay there. You are the target, the hunted now and not the hunter.
That is what Angie Kerber is going to feel like at the Australian Open. She has never defended a major before so it will be a total contrast to what Novak Djokovic will be experiencing as the men's defending champion at the Australian Open. Certainly it won't be easy even for him, that's obvious but at least he has had tons of experience in such a situation.
Kerber herself has suggested she is anxious about it.
The German's lead in has been disappointing with early exits in Brisbane and Sydney. But I don't feel that concerned over that aspect, it comes down the mental approach.
A player can play themselves into a tournament if returns are not working early on but if nerves starting getting the better of them, then that is more serious.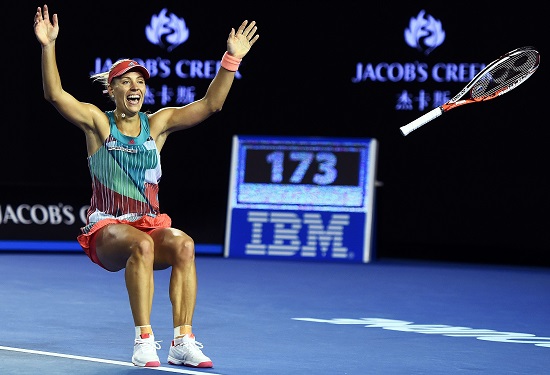 Asked if the gut instinct in Melbourne was to hit a lot of balls as she can, practice as much as possible or play practices matches with other top players and Kerber said it was a mixture of both.
"The focus is bigger and it's a little bit different than last year, that's true," Kerber said. "That's a big experience for me. I will try to take the experience. Of course there are always ups and downs in the tennis career and the whole year.
"I will try to get ready there, trying to get the positive energy from last year. Trying to start again new tournament, new chances. I hope I will be there from the first round again."