Ahead of his return to the tennis tour in Australia, Roger Federer gave his thoughts on Andy Murray being No.1 and the preparation for his return.
The tennis world has not seen too much of Roger Federer over the last six months. That awful slip, slide, fall, call it what you will, he had in the semis of Wimbledon while playing Milos Raonic took him out of the game after that for the rest of the year.
It is obvious that he has been missed and in the time he has been away things have changed in tennis ... not that he did not notice. Certainly the biggest change was the changing of the guard at the top of men's tennis with Andy Murray taking over from Novak Djokovic as world No.1.
The fact that Murray became No.1 did not surprise Federer but the fact that he ended the year world No.1 surprised him and absolutely impressed him. Federer said Murray's achievement was certainly expected but finishing No.1 is another thing, especially the way Djokovic started the year.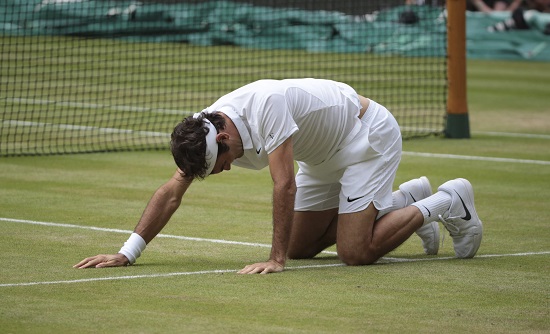 "That gives more credit to Andy, not just to being world No.1 but finishing world No.1. They are two separate things; to become world No.1 for a week is one thing and then finishing there is a different animal," Federer said. "I really respect Andy in a big way to get it this way (but) I think Novak will have a chance to be world No.1 (again) and I expect him to be world No.1 again in his career.
"It is going to be hard in the next few months because of the sheer domination Novak had at the start of this year so I think Andy is going to hang on to the world No.1 ranking for a while, and we have to see if (Novak) is injury free, he had a lot of injuries as well. I guess it will be a neck and neck race for the next six months to a year.
"If anyone wants to break that, then they will have to win two Slams, so I think it's pretty much going to be on Andy's and Novak's racquets at the moment."
Federer will restart his career at the Hopman Cup in Perth before playing the Australian Open. It is the first time since 1999, the first year he played the main draws at the majors that he skipped one of the big four. He had played 67 in a row, but maybe, just maybe, this enforced break could have been a blessing in the long run.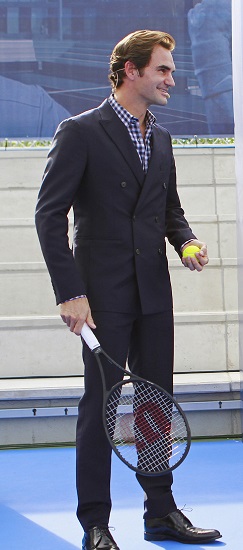 "We will have to find out, depending on the first tournaments of the next year," he said. "I do believe it could be very beneficial to the future of my tennis career. I have had this six month layoff, I'm rejuvenated, refreshed; maybe mentally I needed this more than I thought I would, maybe my body needed the rest more than I thought I would, and because I didn't have to have surgery after Wimbledon, I wasn't really scared for my career as such – I wasn't on crutches, I wasn't in the surgery room, it was more about taking a decision to give myself time.
"If I take six months off in a 20 year career, it's okay. To take six months off in a twelve month season, there is no way I am going to take six months off. I try to look at the big picture.
"I hope it is going to pay off but one thing is for sure (I've done all I can) I have no regrets. Only time will tell but it didn't feel too gruelling, too hard to go through this process, I actually enjoyed it, and as the season went on I started to miss tennis and that was a good feeling to have and that made me more excited to come back next season."
He wants to believe there is another major left in him, he hopes "it is around the corner" but if it is not then there is nothing he can do about it. He says his mindset remains positive, believing that it can happen and that he is doing everything possible to achieve winning an 18th major and his first since 2012.
"We speak very positive in my team about my chances of winning another grand slam and winning those big matches when it matters and being in tip top shape when that grand slam semi or final comes around," Federer said. "I think I have been awfully close the last couple of years but it doesn't count because it was not winning but Novak had an incredible run and it was hard for anyone to breakthrough him.
"It is also up to ourselves to come up with a plan, how to beat Novak. Andy has shown that a little bit and that gives belief to the players that here is a chance to win slams. For me personally, I still believe in it and time will tell if it is going to be possible or not."
The sports world awaits the return of Roger Federer and if things don't work out, well he can rest some laurels on being named 2016 GQ Most Stylish Man of the year.