2016 has been quite a tennis year. We start our look back on the season.
Another year has flown past us all and it is time to look back in amazement at how the landscape of tennis changed in 2016.
Who in their right mind would have thought that the guard at the top of the women's and men's game would have changed almost at the same time?
Who would have considered that the domination of both Novak Djokovic and Serena Williams would have been challenged, and not only challenged but also passed?
Angelique Kerber and Andy Murray are the Players of the Year and will be the ITF World Champions for 2016.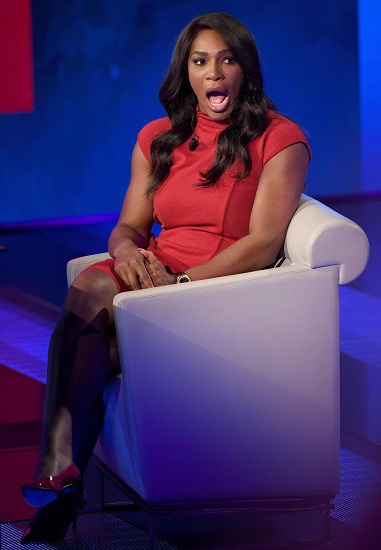 It was a fairy-tale for the German as she became the first woman from her nation since legendary Stephanie Graf to win a major as she beat Williams in the Australian Open final. Until the final point was played there was still a belief that Serena would surge back in the final; Kerber had often been a bit dodgy when it came to crunch moments but this time the lefty proved otherwise.
The men's final in Melbourne was a case of the "usual suspects" squaring off, and once again Djokovic defeated Murray. There was no change in the status quo and Andy was bridesmaid for the fifth time while Nole won a sixth title equalling immortal Roy Emerson from half a century ago.
If there was a match to commend it was Fernando Verdasco's first round eclipse of Rafa Nadal in five sets, it was massive. In 2009 Nadal won in five in Melbourne when Verdasco double faulted on match point; those memories would have been cleared.
The surprise news came that Roger Federer would be out of the game for some weeks after having knee surgery. The Fed had avoided going under the knife his whole career. The injury came after his semis loss to Djokovic and the reason was innocuous, one report said he was bathing one of his children and twisted his knee, another suggested it was as simple tying his shoe laces. He only returned at Monte Carlo but elected to skip the French Open as he was not ready for that grind.
If there was a bad news story that over-rode all else in tennis it was the Maria Sharapova drug drama in March. When it was announced that she was going to hold a media conference so many thought she would be announcing her retirement.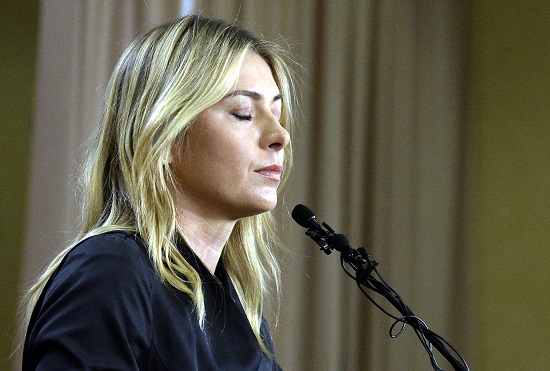 Instead she admitted to taking a banned substance but then argued that she didn't know it was banned despite warnings and despite the fact she strangely never indicated she had been taking meldonium even though it is mandatory to highlight every medicine consumed on forms required under the sport's drug rules. Strange!
She was banned for two years but under appeal will return in April, 2017.
Kerber had a couple of hiccups probably a result of coming to terms with being the winner of a major which is not unusual while Williams went into the French Open with confidence having won the Internazionali BNL d'Italia. However, Paris was to elude her as Garbine Muguruza who had reached the Wimbledon eleven months before, captured Roland Garros and it was like a breath of fresh air that swept through the grains of clay. For the first time in her career Serena lost back-to-back finals at the majors.
On the men's court all attention was focused on the intensifying rivalry between Djokovic and Murray, without doubt the two best players in the world and Novak was having a blinder all over again. It wasn't till Monte Carlo that he lost a "full" match (he retired from a match in Dubai). Besides Australia, trophies from the BNP Paribas Open and Miami were in his cabinet.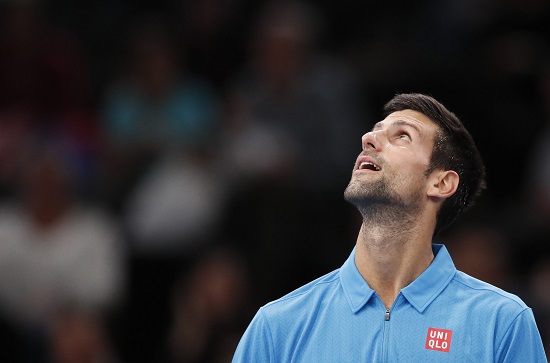 He and Murray played the Madrid final and Djokovic won but a week later it was Murray's turn in Rome's Internazionali BNL d'Italia final. Two weeks later in Paris, the French Open crown was on the line for them. For Novak it was the only major to elude him while Murray was the first Brit man in eight decades to reach the final.
A familiar face at Roland Garros was conspicuous with his absence and that was Rafa Nadal who had to withdraw mid-event due to his left wrist injury.
Djokovic rewrote the record books; not only did he win his career grand slam but he became the first man since Rod Laver in 1969 to hold all four majors at the one time. A weight was off his shoulders. Things could only get better … or would they?
And while the Serb basked in the glory of his 12th major, Murray shook off the disappointment, was joined again by Ivan Lendl to guide him and went on to win at The Queen's Club yet again as the first half of the season drew to a close.