The future of tennis league IPTL created by former player Mahesh Bhupathi is not looking promising.
This is the third year of the International Premier Tennis League (IPTL), the Asian tennis league that was the creation of former Indian player Mahesh Bhupathi. After much fanfare in its first year, this year looks like could be the series' death knell.
Bhupathi did a lot of talking when he worked to get it off the ground and in fact several times approached me to be part of the concept and certainly there was plenty of interest on my part. The idea of a tennis league criss-crossing Asia and going to places that rarely see (if at all) the biggest stars in the game was pretty good.
Each year the league would expand he said, and by 2016 or 2017 there would be at least 12 teams participating.
Having worked for him on a couple of previous occasions in India, I made a few suggestions to Bhupathi on media promotion, websites and much more, and even opened up some doors for him but then I started to feel there was something not quite right with this whole project.
He had proposed that I be the league's PR "director" but when messages to him were not being answered or there was a lack of response to questions raised, I began to doubt that this would be a long term concept.
Then, when I would see him at tournaments he would either avoid contact or if there was no avoiding one another, in my view, he would spin me a yarn as to why he had not responded. Sure I was annoyed at Bhupathi's poor personal PR and not having the courtesy to explain his decisions to me in person when he went elsewhere while getting my thoughts. In hindsight it was probably best not to have been involved.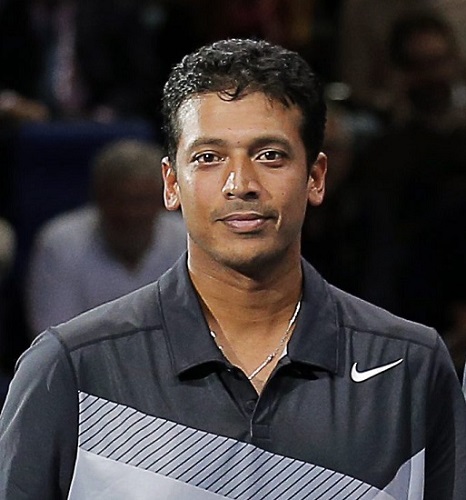 There had been rumours that players had not been paid fully and the franchise fees were prohibitive. Instead of the number of teams expanding, things have gone backwards. This year, the IPTL which is on now, has just four teams. Not something I would refer to as a league.
The IPTL is struggling to operate. In tennis people were questioning if there would be a series this year as the advance publicity was virtually non-existent. It is almost like a duck on water – trying to look calm above the surface but paddling furiously beneath the surface to stay afloat.
The eleventh hour announcement that Roger Federer and Serena Williams have both pulled out not because of injury or anything but because it is believed they can't be paid is like the undertaker starting to close the coffin.
In a quote released by Bhupathi (typos have been tidied up), he said: "We have had challenges this year, and we were hoping to get past them. With the current economic climate in India and the uncertainty of spending money, I reached out to both Roger and Serena to explain the situation. They have both been very supportive of the IPTL the first two seasons and we look forward to bring them back in future years."
Economic climate in India? Err it's one of the most progressive economies around with a burgeoning middle class. And why blame India when the business is registered in Dubai and three of the four teams are outside India.
Mmm, future years? I wouldn't be so sure at this point.