Andy Murray is enjoying a feeling like no other, knowing he is the best in the world ... the year-end No.1.
It was a historic day at the cavernous O2 Arena which sits like a squashed igloo with spikes sticking out of its roof on a bend of the River Thames. Andy Murray had won the ATP World Tour Finals and at the same time become only the 17th man to secure the prestigious year-end World No.1 ranking.
He had defeated Novak Djokovic who was trying to win the World Tour Finals for a record equalling sixth time and be year-end World No.1 for the fifth time and third year in a row. After one hour 42 minutes of play Murray had his arms full with silverware, winning 6-3, 6-4.
"I don't know if 'satisfaction' is the right word," Murray said. "I mean it was obviously a big, big match against someone who I've played so many big matches against in my career. That would be my main rival really throughout my career.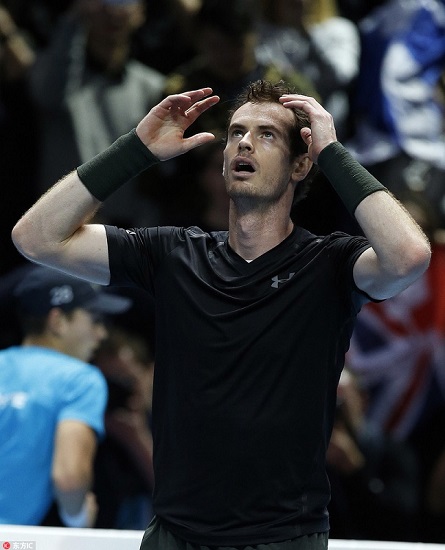 "We played in all of the slam finals, Olympics, obviously here now, and a match to finish the year No. 1. We played in loads of Masters Series finals, as well, and are one week apart in age. It was obviously a big match, a very important win for me. It was just a huge match to finish the year, to try and obviously finish No. 1. Obviously this is a major event, as well, and one I've not done well in in the past. So it's been a great week."
2016 has been a tale of two players unlike the previous two years. Djokovic dominated the first half, Murray the second half but you just get the impression that Murray has the momentum going into the new season. That does not mean for one minute that Djokovic is going away, not at all; 2017 promises to be fascinating as the two most prominent players play cat and mouse.
"Even though I set a high standard for myself, especially the last couple years, I'm very grateful to have had the career that I've had," Djokovic said. "But sometimes it's just normal, I guess, to experience, to live these kind of things, not to have the half seasons as well as you want them to be, as well as they've been in the last three, four years.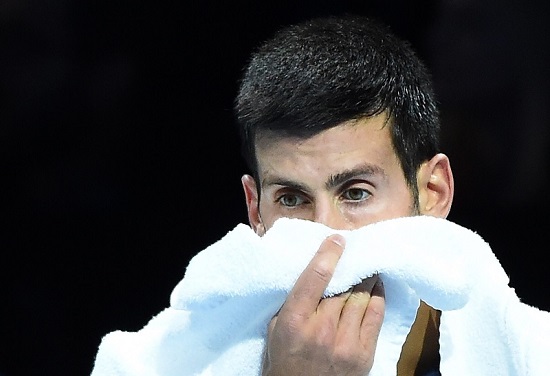 "There were things I could have done better on the court. I know that. It was also a tough season considering there were Olympic Games. I've just been through so much emotions in the first six months with Roland Garros in place. I needed some time to really take it all in, digest it. But I didn't have that time. I had to be a few weeks later on the court right away. I guess that all had its toll."
This was the first time since points were allocated to the season-ending championship in 1990 that the year-end No.1 ranking came down to the very last match of the regular season between the world's two leading protagonists. Incredibly, it is the first time in twelve years that a player other than Djokovic, Roger Federer and Rafa Nadal have ended the year No.1.
"I would like to try and stay there, obviously," Murray said. "It's taken a huge effort the last five, six months to get there. I would obviously like to stay there. I'm aware that's going to be extremely difficult because I had a great year this year (and) I only managed to do it by one match. To repeat that again next year is going to be extremely difficult.
"But now that I've got there, I obviously would be motivated to try and stay in that position. But yeah, I mean, the majors are what gets me working hard and what really, really motivates me. When I go away in December to train, I'm training with the Australian Open in mind."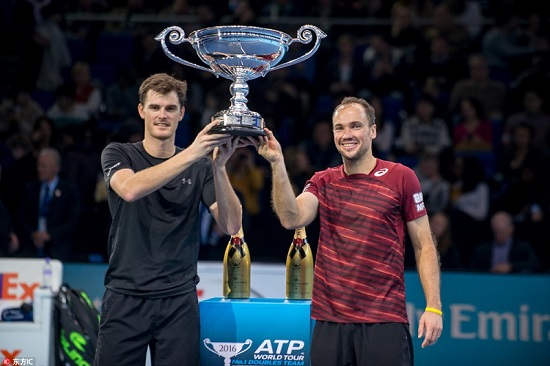 For both, time off is all that really motivates them now and not being at a tournament. Battery recharging and spending quality time with young families is all that is on their minds. Certainly Murray will be relishing what he has achieved, nine titles from 13 events and that World No.1 ranking.
And it would be tough to deny the fact that he is the greatest tennis player Great Britain has produced.
While Andy is the focus of attention, it would be amiss not to recognise the outstanding achievements of his brother Jamie who with Bruno Soares celebrated being the No.1 doubles team in the world. It's something that's never been done before by two brothers in the same year.