Andy Murray finishes of an amazing week for himself - gets No.1 and wins the BNP Paribas Masters.
It is a week that Andy Murray will always remember and it will go hand-in-hand with those special, heady days at Wimbledon, winning gold medals or the US Open. For some there was still a hint of a question mark about him being among the so-called "big four", not that I had any doubt whatsoever.
Sure he had won majors and many titles but unlike Roger Federer, Novak Djokovic and Rafa Nadal, he had never achieved the world No.1 ranking, even for one week. That has obviously all changed now and no one, just no one, will be able to deny his place among the best of the best.
Murray confirmed his place at the top of tennis's Everest, the 26th man to do so, by reaching the final of the BNP Paribas Masters and then stamped his mark on the week by winning the tournament for the first time, beating John Isner 6-3, 6-7, 6-4 to score his eighth title of the year. It is the most he has ever won in a season and more than any other player so far in 2016, with just one event to go, the ATP World Tour Finals.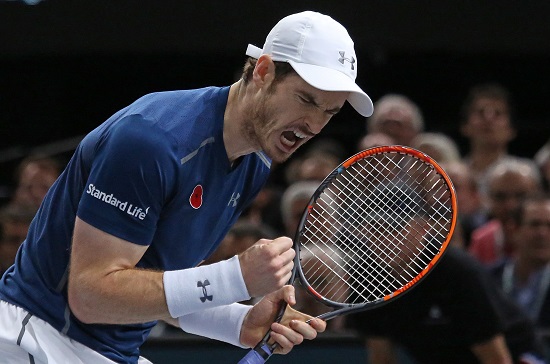 "(Being No.1) might only be for one week so I might as well try and enjoy it because I could lose it at the Tour Finals and never be there again," Murray said. "Once I got on the court it was fine. I wasn't thinking about rankings or anything. I was just trying to win the match.
"But beforehand, I was just happy that I was really up for the match and really wanted to try and win. I didn't feel like, okay, well, my work this week was done, in a way.
"So I was really happy about that and hopefully will feel the same way going into the Tour Finals, as well, which I'm sure I will, because you're competing against the best players in front of, you know, a big crowd there. And, yeah, hopefully I'll be up for it."
Murray has said he went into the BNP Paribas Masters with the No.1 ranking only at the back of his mind, the idea was to win the title. Ivan Lendl, his coach, would always say "if you get the results the ranking will take of itself". It is no point thinking of the ranking because you cannot directly affect that.
Murray said going into the final against Isner, (who for his part will end the year as the highest ranked American after twice being displaced this year) there were no thoughts about maintaining a "cushion" of ranking points to keep Novak Djokovic at bay. For the Brit the mental side of his game came into focus going into the final. So often in tennis we see that when a player achieves something big, something they have not reached before, there can be a sort of letdown after that. Murray did not allow that to happen.
"It would be nice to finish the year No. 1, but I'm happy that I managed to get there, but I was just pleased; I felt really nervous before the match, I didn't feel flat, or anything like that, which that was the most pleasing thing for me," Murray said.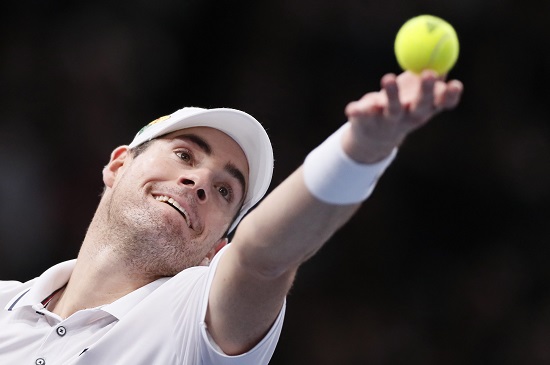 He said he will work out new goals with his team when he is in London and is joined by Lendl (one of the two groups for the season-ending event is named after Lendl) for the ATP World Tour Finals. He says it is too soon to look to the Australian Open where he has been the finalist five times
"So much can happen and change in a small space of time as I have found out a number of times during my career. These last few months no one would have expected what I have done the last few months in the summer, really, or after the French Open," he said
"So this was unexpected to me, as well. I didn't expect it. So I have no idea what place I'm going to be in five or six months' time. But, yeah, obviously I'd love to win the Australian Open because it's sort of the next major goal, beginning of next year, because I have been close a number of times and I have never quite done it. Obviously I'd love to try and win that."
But before that London has to be played and let's see if in the Queen's New Year's Honours list we will be reading that Andy Murray will go to the Australian Open as Sir Andrew Murray. It would certainly be fitting after all he has achieved.