Andy Murray gains the world No.1 ranking, displacing Novak Djokovic.
Irrespective of how the BNP Paribas Masters in Paris-Bercy finished, it is all overshadowed by the fact that men's tennis celebrated a new world No.1 (officially from 7 November), the 26th world No.1 since the advent of the computer rankings in August, 1973.
Andy Murray had to reach the final to secure the world No.1 ranking and he got there without lifting a racquet because Milos Raonic gave the Brit a walkover in the semis. It is probably the first time someone has got the No.1 wold ranking in men's tennis on a walkover.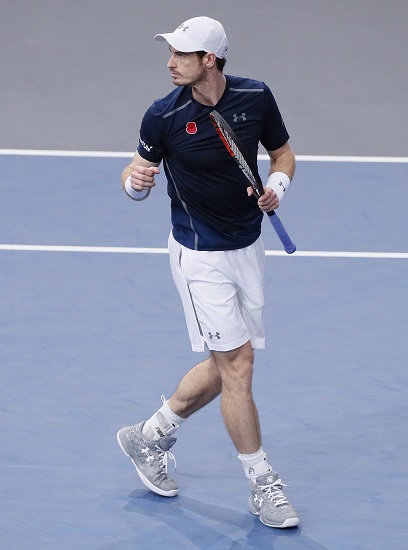 "It felt obviously a little bit strange when it happened," Murray said. "Everyone was talking about this week, oh, if you win or do this or whatever. But, you know, I felt like getting to No. 1, it wasn't about this week and it wasn't just about last week or a few days here and there. It's about, you know, 12 months of work to get there. Obviously it's unfortunate the way that it happened. I would have liked to have done it on the court, but it's been many years of work to get here.
Murray is the first British man to be ranked world No.1 in the open-era and the first time a man other than Roger Federer, Novak Djokovic or Rafa Nadal to be ranked at the top of the sport. The last time a player other than those three was No.1 was Andy Roddick on 1st February, 2004. The next day Federer took over and the three have dominated since then.
It just goes to show what a great achievement this is for Murray and oh so satisfying.
"It's kind of hard to say right now (how I feel)," Murray said. "It's quite different, because the slams, you obviously prepare for them. It comes quite quick, the result, in the space of two weeks.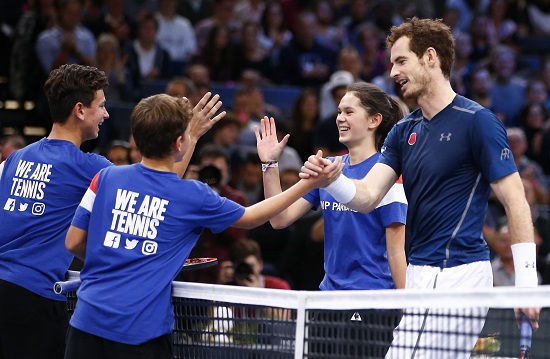 "Whereas, with this, it takes such a long time to get there. And especially at this stage of my career, as well, you know, it's more satisfying in some ways, for sure. It's difficult to say right now, though, because it all happened really quick. I haven't sort of thought too much about it in the last hour or so."
Murray's ascension to the top snaps Djokovic's run of 122 consecutive weeks in that spot. At the start of the year, even the middle of the year, not too many, not even Murray himself, considered being in such a position. Djokovic was so far ahead in the rankings but since the middle of the year things have fallen in a bit of a heap for the Serb. However, anyone who starts to write him off is doing so at their own peril.
Djokovic can still end the year No.1. The difference between the two players is miniscule so how things pan out at the ATP World Tour Finals will decide the year-end No.1.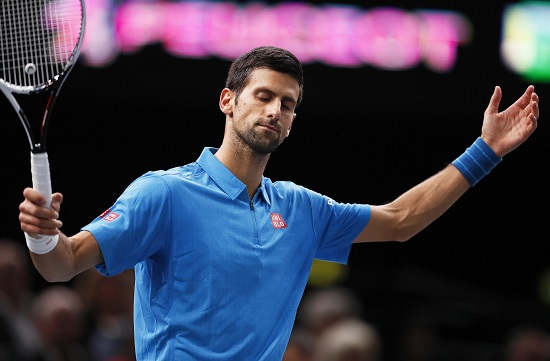 "Well, look, in the end of the day, I have to get first of all to that state of mind where I'm able to perform as well as I want to match after match. I was not able to find that level for last couple of months," Djokovic said.
"For me, again, going back to that, a lot of things are coming out, you know, a lot of things, a lot of emotions went through my mind and body in the last two years, with the things that I was blessed to achieve, obviously, and the career Grand Slam this year.
"But it took a lot out of me and it has put some things in perspective and, obviously, raised some questions in which direction I want to go to. So I'm in the process at the moment, and it's gonna obviously take some time really for me to redefine all these things.
"But I'm still here, and I feel like I'm on the right path. I'm in a better state of mind than I was some time ago. That's all I'm thinking about right now."