Alexandr Dolgopolov, one of the most exciting players to watch has added another ace to his life. He and his sister Maria have started a new business venture.
Playing the pro tennis tour is not a forever job and trying to find something that would occupy a player's mind after the last ball has been struck is not always an easy thing to consider.
There are players who start looking at other avenues of interest well before their playing days are done, not only does that allow them a foot in the door when it is time to stop but it also provides them with an additional avenue of interest while playing.
One of players who is adding another dimension to his life on the tour is Alex Dolgopolov. Dolgo is channelling some of his attention to property development and interior design.
He has joined forces with his sister Maria Dolgopolova who is an architect to create a business that sees them buying apartments, gutting them and then redesigning them to put on the rental market.
"Alex plays tennis and he want to do something after his career, and I became an architect and we decided to combine our efforts," Maria explained. "Together we want to create for people something cool and beautiful. The idea is to make modern design that will look wonderful and will be comfortable, smart and unique."
The brother and sister tandem are buying apartments in Kiev and have already completed five apartments with a sixth one to come on line in 2017. Each apartment is fitted out in a fantastic modern, stylish look from Italian kitchens to high end furniture. It has taken next to no time for every apartment to be rented out.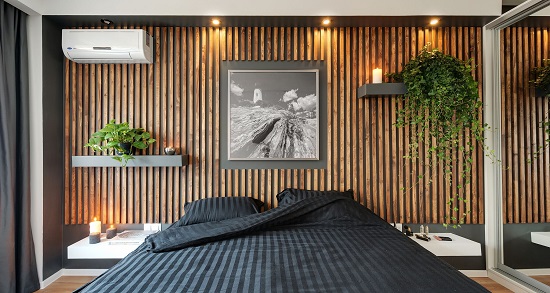 Alex's logo "The Dog" is placed somewhere strategic in each apartment which shows it is one of their signature projects.
On here is a look at some of the apartments that have already been completed.