Angelique Kerber is the new US Open champion.
"To being here with my second trophy, it's just the best feeling ever." And with that Angie Kerber started her reign as the US Open champion and wait to officially be crowned as the world No.1 which would happen on the Monday, the day almost each week the rankings are released.
Kerber won her second career major which also is her second of the year, a scenario these days only achieved by Serena Williams, defeating Karolina Pliskova in two hours seven minutes 6-3, 4-6, 6-4.
Tennis like so many individual sports is all about staying in the moment, about being able to focus in the strongest manner and that is something Kerber has spoken a fair amount about in recent times. That is arguably the biggest factor in turning around her career. But the German has been a dreamer for ever which probably helped her believe in herself.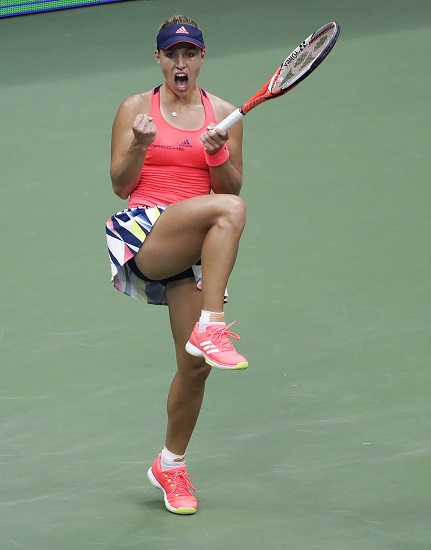 "I was always dreaming to one day being No. 1 and to be in the Grand Slams. I'm not 18, so I was always trying to improving my game. I knew that I have the game to beat the best players and just being patient and working really hard," she explained.
"And now to see that the work pays off, this is actually the best feeling. Because I was a lot of hours on the practice courts, sweating and everything, and you are just playing for this moment to being on the centre court in the final and with the amazing crowd. So this is what I was always dreaming for. That's why I'm talking a lot about that.
"I don't know if it's unreal. I was feeling it in Australia that everything is really unreal. But right now I think I can also enjoy it. I'm really trying to take every single moment with me and all the positive emotions what I get now, and in the last few months."
The German is the best player in the world right now and being atop of the ranking is exactly where she should be. She and Serena both reached the finals of three majors but Kerber has two to Williams's one and Kerber got an Olympic medal.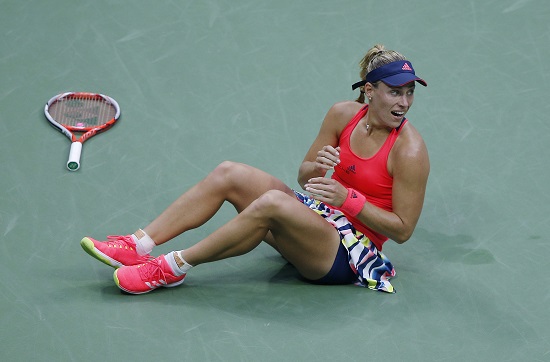 Replacing Williams at the top stopped the American from passing Stephanie Graf's record of 186 consecutive weeks – Williams equals it and at nearly 35 years of age there is no hope that she will ever be in a position to actually break that record. That probably stung Williams more than anything else because it's all about breaking records for her.
When asked about the ranking Williams snapped: "I'm not talking about the ranking."
Kerber should be named the ITF World Champion for 2016 as well.
"I think I'm ready to have this pressure on my shoulder, because I think I get used to all of this, especially after my first Grand Slam in Australia; I had so much pressure after the title," Kerber said.
"And being No.1, of course now everybody will try to beat me and have nothing to lose. I will try to take this challenge, because it will be a little bit new situation for me. But at the end, I was always practicing and working hard to being No.1. Now I can also taking the next step and trying to staying as long as I can there."