Stan Wawrinka has firmly established himself among the best of the best.
At the 2013 Australian Open Novak Djokovic was shaken to the core in a fourth round match against Stan Wawrinka. It ended 12-10 in the fifth with Djokovic progressing and it was regarded as one of the best matches of that year. After the match Wawrinka was shattered. But despite the fact he was left dejected the match flicked a switch in the Swiss player's mind.
People are told you learn from your mistakes. On this occasion Stan was jolted into reality that he was able to match it with the best players in the world. Someone could be told that a thousand times but until there is that light bulb moment nothing is likely to change. Wawrinka had that moment. No longer was he going to be one of the pack. Now he was going to be among the leaders.
No longer was he going to live in Roger Federer's shadow and after winning his first major, the 2014 Australian Open, and becoming the leading Swiss player, even more changed. He was standing up for his own beliefs. He broke a streak of 16 consecutive majors won by the "big four".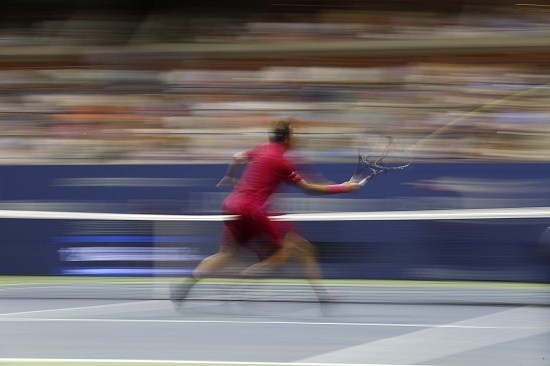 "For sure that match (in 2013) was something special in my career," Wawrinka said. "That's when I start to believe and realize myself that, yeah, maybe I can beat top player in Grand Slam. It took me little time, and step by step, I did it step by step by coming back into the top 10, by making first quarter, French, first semi-final. But for sure this match was important for my career."
Winning the French Open in 2015 over Djokovic might have been the bigger surprise because the Serb was such a hot favourite. It proved that he was not a one hit wonder. Now he is into his third career final at the majors.
"Normally when I arrive in the final, I'm full of confidence with myself and what I do during one week or two weeks in that tournament. I know that I can play my best tennis," he said. "Again, I can lose Sunday. It's still gonna be good. But in general I know when I arrive in final I'm ready to play my best tennis, and that's what I'm looking for. That's what I'm trying to do.
"But, again, now, when you play Novak, even playing your best tennis you can also lose. So it's gonna be, I hope, a big match, and hopefully I can keep winning."
This will be the first match this year between Djokovic and Wawrinka and seventh time at the majors of which Djokovic has won four.
"He's a big match player," Djokovic said of Wawrinka. "He loves to play in the big stage against big players, because that's when he, I think, elevates his level of performance in his game. Just gets much better. I think he was very close to lose in second or third round in this tournament some match points and he was struggling with his form.
"But the last couple of matches he's getting in that shape that is, you know, winning him big matches. I lost to him in finals of French Open and I lost to him in quarterfinals of Australia when he won, as well.
"So both of these Grand Slam trophies that he has he won against me on the way. So I know right now, having two Grand Slam titles and Olympic medal and Davis Cup under his belt, he believes in himself more. He doesn't get, I think, too stressed by the bigger occasion. He actually likes playing in big matches.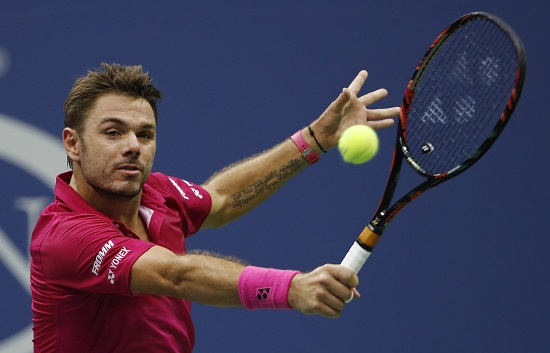 "So, yeah, he's very powerful, powerful player. Big serve. Probably the best, most effective one-handed backhand in the world now. You know, he can play it all. You know, he has that variety in his game. He can be very dangerous for everybody."
Wawrinka says the big four have made him better. He tries to practice with them when its possible and looks to see what they do to be the best.
His goal is to push himself to the limit to make him a better player. When you have tasted success you want more. He knows he is part of that club and every time he steps on court he is looking for a way to make his career better. Whenever he steps on court he tells himself he can beat anyone.
"If you lose, it's okay, you go back to practice," Wawrinka said. "I saw so many players not even thinking they can beat them when they step on the court. I always try to believe in something, that maybe one day I can beat them, and that's what happen in the past few years."