Angie Kerber has checked a lot of boxes this year.
Like so many before her and no doubt equally as many after her, Angie Kerber, who turned professional in 2003, wanted to win majors and be No.1 in the world. Come 2016 she has been able to say, win a major… check, reach No.1 … check.
The German has had a phenomenal year. Now she is playing her third final at the majors. Results like that have normally been reserved for players such as Serena Williams who Kerber has snatched the No.1 ranking from and in doing so is the first German woman since Stephanie Graf to reach the summit of tennis.
"It feels amazing," Kerber said with her face beaming. "I mean, yeah, it feels just great. I mean, the day came today, and to be now the No. 1 in the world, that was always a dream for me. I was trying to not thinking too much the whole last few weeks about this, and now I reach it. So it's something really special for me, because, yeah, I was dreaming for this No. 1."
Kerber was close, in fact just one match from achieving No.1 in Cincinnati in August but she lost to Karolina Pliskova. However, thanks to the Czech the German got what she wanted because when Pliskova scored the upset of Serena Williams in the US Open semis – for the second consecutive year Williams was beaten in the semis, which gave Kerber the No.1 ranking.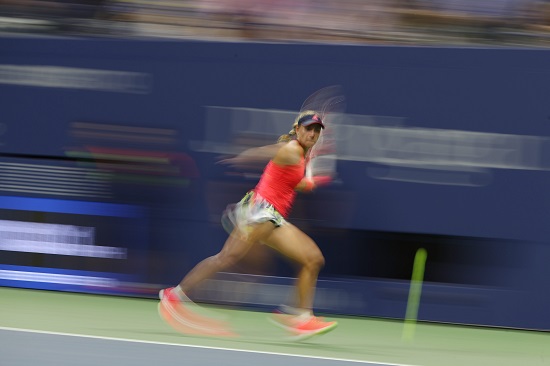 "I was always dreaming when I was really young," Kerber added. "I remember the match also in Cincinnati where I have the chance to reach it with the win there. But after that I was just telling myself, Okay, I mean, I will get one more chance.
"Yeah, I get it now; it's something really special. Yeah, I don't know what to say, because I was just trying to focusing on this really tough match against Caroline (Wozniacki, who she beat in the semis). Now after I can relax a little bit and try to enjoy, yeah, this special night. To be the next German No. 1 in the world after Steffi, it's really special. It's an honour for me. Yeah, it's just incredible, actually."
So what has been the difference for her in 2016 compared to previous years? In the past Kerber has been a very good player with a left handed game capable of threatening every top player. While she had the results, there was too much inconsistency and there was too much emotion.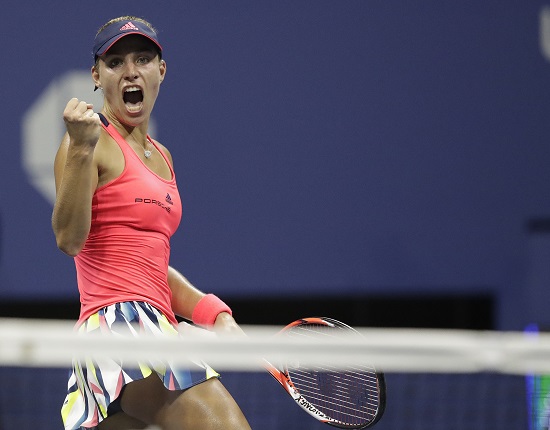 No one likes to lose but so often when she did, or during a match when things were not going right, there would be tears. Certainly that showed how much she cared for what she was doing but it also opened up areas for opponents to exploit. The mind game at this level of the sport is massive and that is where Kerber has become a different person.
She explained that it comes down to experiences she has had the last few months and years. To go out and make the right decisions and have success with those decisions. It makes you believe in yourself and that inner belief is crucial as it build confidence.
"It's not like you just try to hope. I lost a lot of matches like this, yeah, few years ago, so this is what I really try to change now. Just trying to go for it when I have the chance and making the decision by myself," she said.
Kerber says she stays in the moment and doesn't look ahead. There is stronger concentration. It's another way of explaining that her focus is what has changed.
"I think I improved a lot of these things, you know, to going out there and not thinking too much about the score. Just playing point by point and being positive. So this is what I'm still trying to improve. I think I'm in a good way," she said.
As she said, the final against Pliskova in Cincinnati is fresh in her mind. This time the prize is so much bigger, it's the US Open as she tries to bookend the Grand Slam season having beaten Serena Williams at the Australian Open last January.