At the US Open Serena Williams is chasing a 23rd major title in singles and trying to break Stephanie Graf's record of most consecutive weeks at No.1.
Serena Williams would get quite angry and would refuse to talk about winning a 22nd major (till she got it at Wimbledon) which would tie her with Stephanie Graf but leave her two short of the all-time record held by Margaret Court. The WTA has constantly, and in my opinion wrongly, been on the case of Graf's tally which is the most in the Open-era but appeared to have pushed to the background Court's all-time record.
I mean seriously, what would you rather have, a record that is Open-era which is from 1968 as incredible as that is, or something that is all-time? I know if it was me I'd say give forever history. You know what I mean? I'd want to have something that no one else has ever done … ever.
Big deal that many of Court's titles came in the amateur era. Never mind about who she beat during those years she won several Australian championships as some American tennis media have made an issue of – Court had no control of who she played. As an example, was Andy Murray's second Wimbledon title less of an achievement because he did not play Novak Djokovic in the final?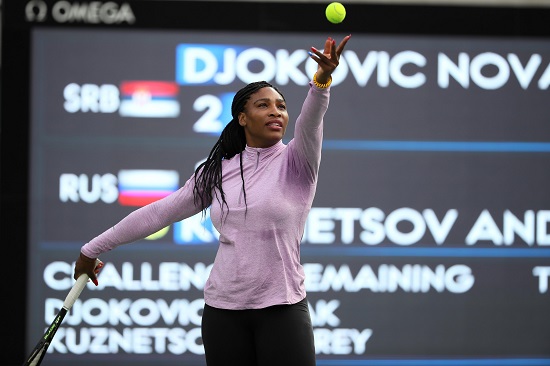 It took Williams four majors to get to 22. Last year she was going for that number at the US Open only to be thwarted by Roberta Vinci in the semis, but the bigger factor then was the Grand Slam. THE Grand Slam! Not the "calendar year Grand Slam" because that is an oxymoron – to win all four majors in a calendar year is THE Grand Slam, end of story. To achieve all four in any other manner is when there needs to be definition.
As an example the "Serena Slam", winning all four in a row across two seasons is a phenomenal achievement but it's a personal achievement it has no historical significance by way of the record books. If Djokovic did it, one would not call it a "Serena Slam". The significance of something like that is a "career Slam".
"It's obviously a great relief," Williams said after No.22 at Wimbledon. "I've learned a lot about 22. I learned not to get involved in those debates and conversations. I just learned to just play tennis. That's what I do best. One thing I learned about last year is to enjoy the moment."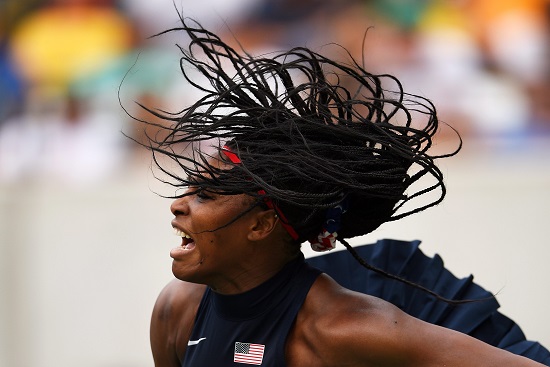 Trying to pass Graf at the US Open over the next two weeks and reach 23 has to be on her mind, irrespective what Williams says and then to try and level Margaret Court's all-time record of 24 majors at the Australian Open would certainly be significant. No doubt Mrs. Court will be on hand for the trophy presentation if it came to that.
But besides adding to her collection of majors, Williams has one other goal at this US Open and that is to try and extend her current streak of weeks at No. 1 to 187, which would break the record held by Graf, 186 consecutive weeks at the top of the women's game.
Can she do it? If anyone can Serena Williams can. For her sake hopefully the shoulder issue that troubled her at the Olympics won't become a problem.