The Olympic Games is unlike anything else.
As the tennis event starts drawing to a close and you look back at the sport at the Olympic Games and really it isn't quite like anything in world tennis. There are similarities to Davis Cup by BNP Paribas and Fed Cup by BNP Paribas and at the same time it is not like either.
Whichever player was here in Rio was enveloped with the uniqueness of staying in the Olympic Village and were mesmerised by the thousands of other athletes that surrounded them. In tennis nothing comes close. Yes they are playing for their nations but unlike Davis Cup and Fed Cup there are no captains sitting courtside during matches.
It has a communal feel about it all which couldn't be more removed from life on the tennis tour. There is a little bit more fending for themselves even though they are in their respective teams and in the Village - they are sharing accommodations but rare, if at all, did a tennis player object to the situation.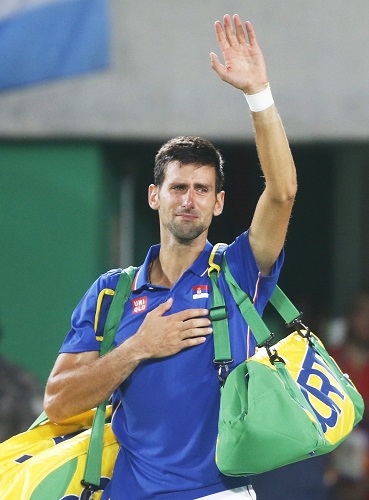 "It is such an honour to be representing your country at the Olympics, it's such a unique event and it's such a unique feeling to be surrounded by athletes and to be alongside them in the dining room and the gym, see them work out, see their routines, to listen to what they have to say – it's a completely different experience to wat we get to experience on the tour. I'm overwhelmed by the beautiful emotions," Novak Djokovic said.
The emotions run highest and tears have flowed a lot quicker than at any other tournament I have been fortunate enough to attend. There is a deep seated passion, there is an aura that is unsurpassed. At regular events on the tour the tennis players are the stars but at the Olympics they are minions and not the sole focus of attention. There is an element of sharing which, let's be honest, tennis players are not used to.
"It's unbelievable. If I could play in 12 Olympics, I'd play in 12 Olympics. It's been great. It's so amazing," Madison Keys said. "For us it's a little bit different we have big events four times a year every year but you see these people who have trained for four years for this moment and that for me is so special and so great and so stressful, I don't know how to handle it.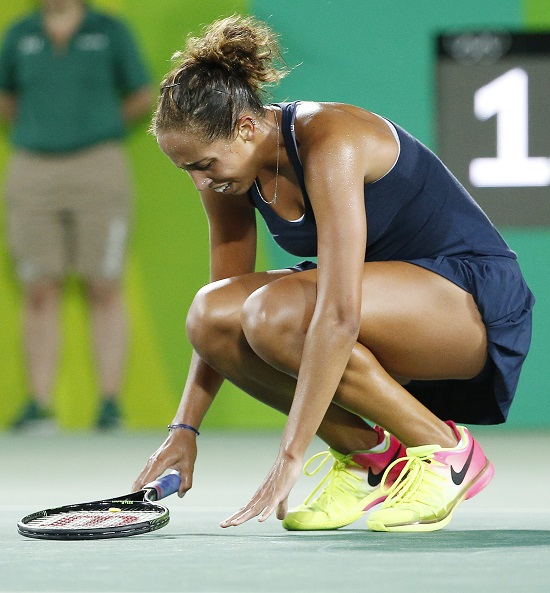 "I love like on TV when you get the whole backstory and you go "Yesss" and you're crying as they're going to race and you're screaming "oh my God I love you, I've never met you but I know you". You can't even explain it because there is nothing like this."
Eugenie Bouchard made it clear the experience will be remembered for the rest of her life and going to the opening ceremony was like having an "out of body experience" while Serena Williams who is always the focus said the experience is always different because you're not the focus. She said: "There's so many different athletes and my eyes are glued to the TV watching all the different disciplines and everything going on, it's a totally different experience."
The Olympic Games is an extraordinary logistical experience that is seven years in the making for two weeks, noting in tennis comes close.
"It's really different to the normal tournament, you feel the atmosphere, you are going in the bus to the Village where all the athletes are living and when you are walking on court the atmosphere is completely different when you are playing a Grand Slam or a normal tournament. It is a new experience."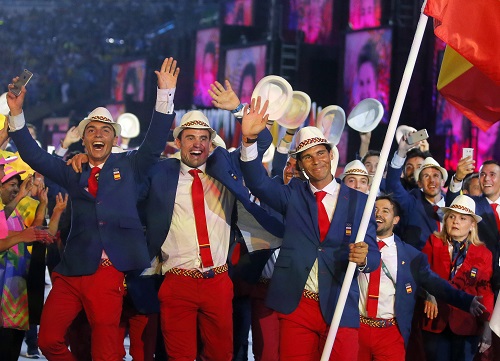 Four players, Andy Murray, Rafa Nadal, Gilles Muller and Caroline Wozniacki were flag bearers.
"The flag bearing was amazing, walking out into the stadium was incredible feeling," Murray said. "I think it went pretty well. The 30, 40 minutes before walking to the stadium I enjoyed as well, it was such a nice atmosphere walking with all the other athletes, British athletes and I had a really good time that night , really enjoyed it and proud to lead the British team out. It was good."
Nadal added: "The feeling bring the Spanish flag in was a feeling that will stay for the rest of my life. It was an unforgettable things for me and I enjoy it a lot with the rest of my colleagues of the Spanish delegation so just happy for that and something unforgettable."