In part two of my personal look back on tennis at the Olympics, we starts with the Games of new century.
In Part 2 of my personal look back on the Olympics, we start with the Games of a new century.
The millennium Games were in Sydney, my hometown and while there were roundly cheered, for me they were the worst Games I attended. In fact I would go as far as saying I hated the time there but that did not for one minute tarnish my opinion that tennis has a rightful place in the world's biggest sporting event. I worked for the tennis event and what should have been fun turned into drudgery along with some individuals.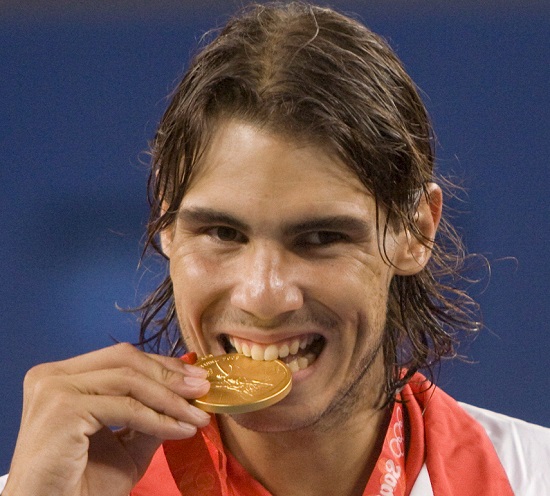 While I did not like the Sydney Games, for someone like Roger Federer it was a personal triumph, he didn't win a medal but it was where he met his future, his wife Mirka. Gold went to Yevgeny Kafelnikov who flew in and out on a private jet.
Athens maybe should have been given the Centenary Olympics in 1996 but instead hosted eight years later and while the infrastructure was most like a comedy show, for the tennis group the team spirit made it incredible fun. One would look at the ruins of ancient Greece and get to the Olympic site and witness the "ruins" of modern Athens – nothing was complete.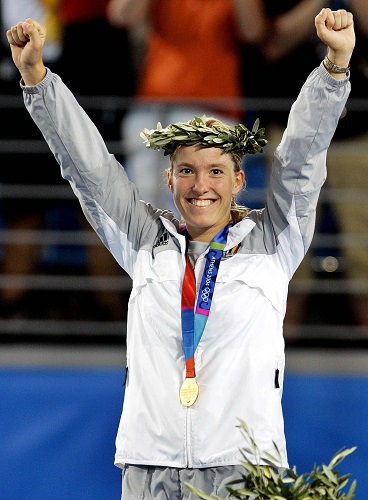 But at the end no one cared; Justine Henin was an Olympic gold medallist and Nicolas Massu gave Chile its first ever gold medal in any sport and then he teamed with Francisco Gonzalez for doubles gold while the sheer unadulterated joy that stemmed from Ivan Ljubicic and Mario Ancic winning doubles bronze was worth the ticket price.
If Athens was an infrastructure joke then Beijing in 2008 was as slick as things go. Everything was ready on time and it was all precise and they staged an opening ceremony that was a masterpiece. Rafa Nadal had won Wimbledon weeks before and now he was clutching a gold medal while Roger Federer earned gold with Stan Wawrinka as they displayed one of the weirdest but funniest celebrations on match point as Wawrinka lay on the court and Federer hovered his hands over him like waves.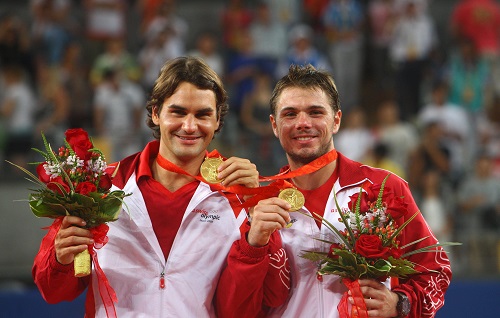 In London four years ago tennis had the first ready venue, in fact it had been ready for about 90 years. For the first time tennis was played at a grand slam venue … Wimbledon. To see the All England Club in colour was quite something. Serena Williams won singles gold and she and Venus won doubles gold for the third time again while Bob and Mike Bryan won men's doubles gold but there could have been no better fairy tale end than what happened on the famed Centre Court.
Andy Murray turned the tables on Roger Federer, who beat him in the Wimbledon final just weeks before, in the gold medal match. This was probably one of the two or three greatest moments in Olympic tennis history.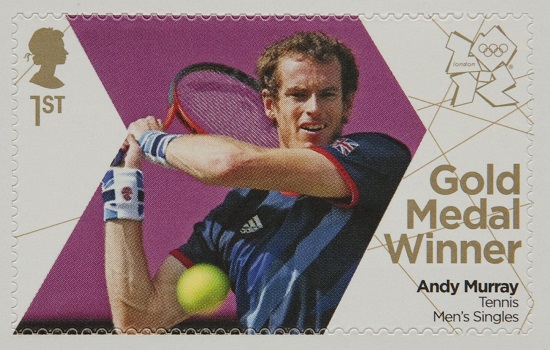 And now we wait to see what magical moments will be instore in Rio and on a personal level my seventh Olympic Games.
To all those Doomsdayers who criticise tennis in the Olympics take a moment to try and imagine being part of it, of being there even if you can't and read the quotes from players who may have been initially sceptical but saw their mindset turn 180 degrees even if they had not achieved a medal. See the amazing emotion on the faces of winners and the sheer heartbreak enveloping those who missed out.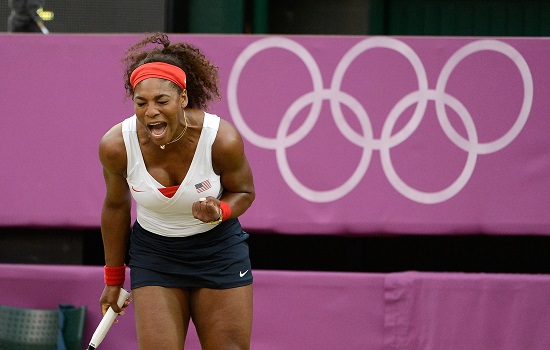 Olympic tennis is the only event where one can say about whoever comes in first, second or third, that they are all winners because you win gold, you win silver and you win bronze. No other tennis event can boast that and there is no other way of putting it. It only emphasises my view that tennis is a worthy discipline for the Olympic Games.
No matter what anyone may say to the contrary, I believe my passion to watch tennis at the Games and to hear the athletes speak of being part of something as great as this would quash any negativity and that's before the real stats and facts are even introduced.