Andy Murray has captured his second Wimbledon and he suggests the feeling is better this time around.
Like Serena Williams the day before, Andy Murray struck it lucky third time around. Like Williams he too had lost the Australian Open final and the French Open final, but at Wimbledon he struck gold, gold in the form of the gold Challenge Cup. Andy Murray was the Wimbledon champion for the second time.
Murray was already the first British man to win the Wimbledon singles since 1936, now he is the first British player in 80 years to win the singles more than once. He is also just the 12th man in the Open-era to achieve that.
Murray ended the hopes Milos Raonic was harbouring of becoming the first Canadian to win a major; he was already the first man from his country to reach the final of a major. It took Murray two hours 48 minutes to seal the victory 6-4, 7-6, 7-6.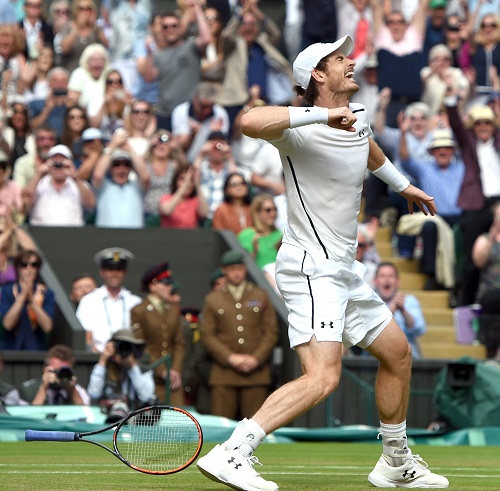 This victory quite probably means more to Murray than his first title at the All England Lawn tennis Club three years ago. He explained that the pressure he was under that time was immense and that sapped much of the pleasure he should have derived from the victory.
"Yes, I mean, it is different. I feel happier this time. I feel, yeah, more content this time," Murray said. "You know, I feel like this was sort of more for myself more than anything, and my team as well. We've all worked really hard to help get me in this position. You know, last time it was just pure relief, and I didn't really enjoy the moment as much, whereas I'm going to make sure I enjoy this one more than the others.
"You just kind of get dragged in all sorts of different directions afterwards. I want to spend this time with my family and my closest friends, you know, the people that I work with. That's who I want to be around right now. I'll make sure I spend a lot of time with them over the next couple of days. Yeah, look forward to that."
Raonic said he did the best he could and he gave it all he had as he tried to strings things together. He worked on pressuring Murray and changing up aspects but "he was playing much better than me off the baseline".
Murray was lifting his level every time he had to. He was handling Raonic's booming bread and butter serves with precision and Raonic was able to get only eight aces past him.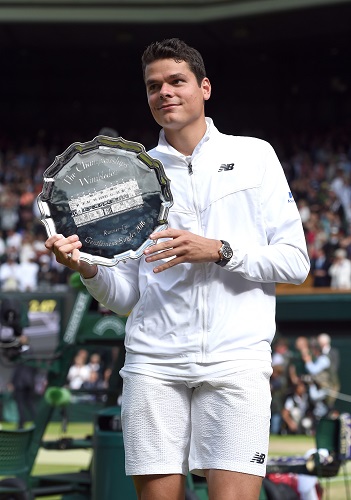 Still, for Raonic this is a great step forward. He was not overawed with the situation and while the mandatory nerves were there, he was able to handle them well. He has also taken the right attitude away.
"I'm going to work on everything. I'm not going to leave any stone unturned," he said. "I'm going to try to get myself back in this position, try to be better in this position. I'm going to try to get fitter, stronger. I'm going to try to improve my return game, improve my serve. I can improve there. Improve my efficiency coming forward. There's not one thing that I'm not going to try to improve.
"Obviously now we have to focus on what the most important thing is to put as much attention as I can because I can't focus on everything the whole time. We'll discuss that as a team and we'll try to take it from there."
Murray served exceptionally well but it was his groundstrokes and in particular his backhand that was sublime. He went on the attack quickly and struck some of the most glorious winners down the line and crosscourt.
He says he has not had enough time to think of the consequences of this second victory at Wimbledon and third career major, but he's "just really proud" that he has managed to do it all over again.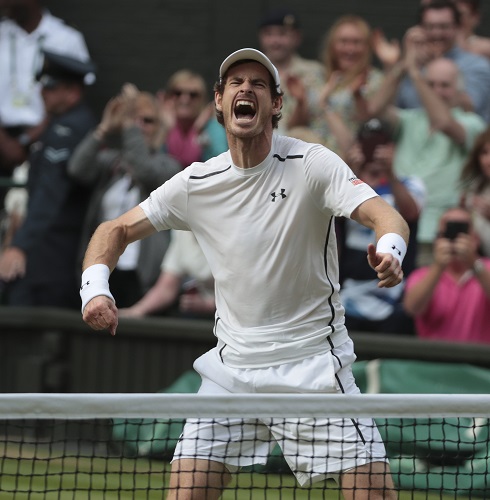 "I obviously would have loved to have won more," he said. "Like I said earlier, the guys that I've been playing against have won lots. A lot of people say the best three players of all time potentially. I've won some matches against them in slams, but I've also lost quite a few, too.
"If I want to add to three slams, I'm going to have to find ways to win against them. It's very rare that you get through a slam without playing Novak, Roger or Rafa. But I still feel like my best tennis is ahead of me, that I have an opportunity to win more.
"Everyone's time comes at different stages. Some come in their early 20s, some mid 20s. Hopefully mine is still to come."