Andy Murray and first timer Milos Raonic will fight out the Wimbledon final.
Andy Murray says it is going to feel a bit strange facing Milos Raonic in the Wimbledon final which will be his third at the All England Lawn Tennis Club and eleventh final at the majors. Every one of the previous ten finals was against either Novak Djokovic or Roger Federer.
Raonic directly and indirectly accounted for both those players. Raonic beat Sam Querrey, who had upset Djokovic, in the quarters and then beat Federer in an absorbing semi-final.
By reaching the final Raonic became the first Canadian man to reach the final of one of the majors, and it was his first victory over Federer at a major; he beat Federer the last time they played which was the Brisbane final.
"It's definitely a great feeling, from many different aspects," Raonic, who lost to Federer is the 2014 Wimbledon semis, said. "Obviously what happened here two years ago, I was very disappointed with. Today I sort of persevered. I was sort of plugging away. I was struggling through many parts of the match. He gave me a little opening towards the end of the fourth. I made the most of it. Then I sort of tried to run away with it.
"I did a lot of things well. The attitude kept me in the match. I think that's what made the biggest difference. I was quite vocal, but I was always positive. I was always looking for a solution."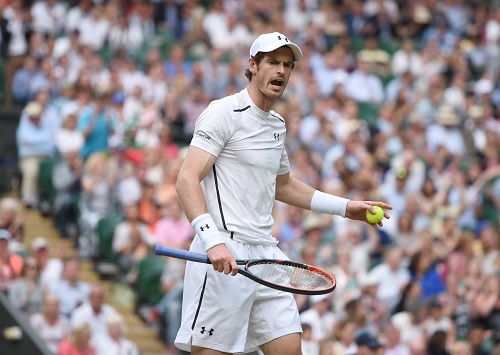 Federer was certainly angry with himself for losing this match – he was so close to winning. It is the first time he has lost a Wimbledon semi-final have played ten previously. He failed to convert crucial break points and when he needed his normally incredibly reliable second serve, he double faulted. Raonic, as he suggested, made the most of the openings, something he will have to be even more precise with against Murray.
Raonic closed the match 6-3, 6-7, 4-6, 7-5, 6-3 while the Brit wasted little time is recording a fifth straight win against Tomas Berdych 6-3, 6-3, 6-3.
"I'm pumped obviously," Murray said. "You know, I feel pretty calm just now, maybe because of the way the match went. It wasn't too stressful a match. Maybe like the other night was more relieved. You feel emotionally more drained after matches like that. But today was obviously fairly, you know, quicker, there it wasn't as many complications. I feel fairly calm."
There is no doubt that since Ivan Lendl came back on his team Murray has changed. There is a greater calmness about him, there is more of an air. He is happier and very clear that it is no coincidence. When Lendl was with him the first time around, Murray won his two majors and an Olympic gold medal.
"Just having him around has been positive," Murray said.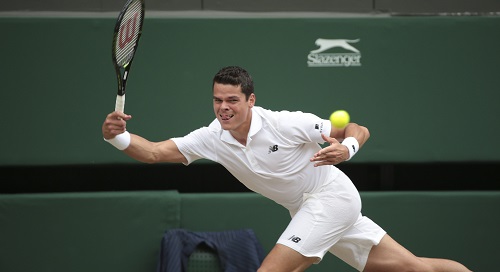 Going into the final they have played nine times and Murray leads 6-3. They have played on grass once before and that was in the last month in the final at The Queen's Club. Murray won a record fifth title there in three sets.
The crux of the final is probably going to be the Raonic serve. His accuracy is going to be vital and at the same time Murray's return of that weapon will be just as crucial. If Murray is able to exert enough pressure on Raonic's serve, the Canadian could falter. There were some moments of that against Federer but Federer did not capitalise.
"He does a lot of things well," Raonic said. "I think the biggest challenge for me, which I felt was the thing I want to happen the least, or repeat itself the least from Queen's, is I got sucked into his game. I didn't play on my terms. That's going to be the most important thing for me."
Murray added that playing that final so recently will be a big help. He said: "You see some of the things he's doing on this surface a little bit differently."
Obviously winning the title would mean an immense amount to both players. Murray was saying its tournaments like these that keep him playing and that motivate him. That's why he puts in all the hard training.
"They're very hard competitions to win. I've been in the latter stages a number of times, won some, obviously lost some tough ones, as well (but) yeah, I'd love to win it again obviously," he said.