Serena Williams and Angie Kerber will play for a second title at the majors this year.
There is no doubt that Serena Williams has been waiting anxiously for this moment, for this sort of opportunity to come around again, the chance to play Angie Kerber in the final of another major. It was just six months ago that they squared off in the final of the Australian Open and Kerber stunned Williams in three sets.
Williams has worked hard to hide the annoyance, probably even anger, over that loss. She has done a pretty good job with it but you can bet your bottom dollar that the memories will be rushing back and will be all too vivid when they walk on the Centre Court.
In the semi-final you could see that Williams was chomping at the bit to be in the Wimbledon final again, the ninth time, because she has not won a major since last year's title at the All England Lawn Tennis Club.
To say she demolished Elena Vesnina would be an understatement, 6-2, 6-0 in 48 minutes, the quickest semi-final at Wimbledon since 1999. Even Vladimir Putin could not have saved his fellow Russian. It's not fun having that sort of result anytime but to experience it in front of the Duchess of Cambridge as well … well, ouch!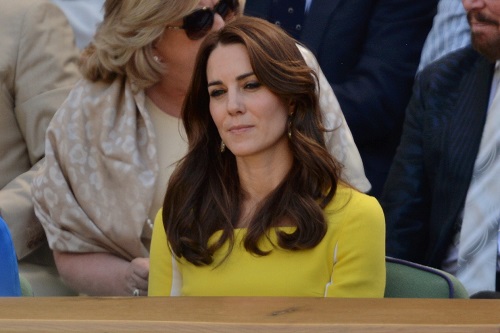 Even though she would have been wanting and hoping her sister Venus would get through, deep down Serena probably figured it would be Kerber and she wasn't going to miss the opportunity. She is playing an opponent and someone who "robbed" her of a 22nd major which would equal Stephanie Graf in second place all-time.
"Obviously it's significant that she beat me in Australia because that's the last time we did play," Serena said. "And also just as an opponent, she's great. She does things well. She moves excellent. She's fun to play. I think either way, I'll be motivated on both sides."
This is her third final in a row at the majors but she came up short not only in Melbourne but at Roland Garros as well and that has been additional fuel for her fire.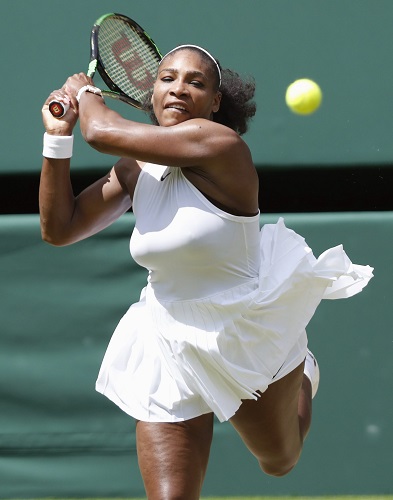 "I think for anyone else in this whole planet, it would be a wonderful accomplishment," Serena said. "For me, it's about obviously holding the trophy and winning, which would make it a better accomplishment for me. For me, it's not enough. But I think that's what makes me different. That's what makes me Serena."
Okay!
Kerber spoilt the party of an all-Williams final with her 6-4, 6-4 win over Venus; maybe the result could have been a bit more convincing because Kerber did serve for the first set at 5-2. But the point is she won and she is only too aware that Serena will have all guns blazing from the first point.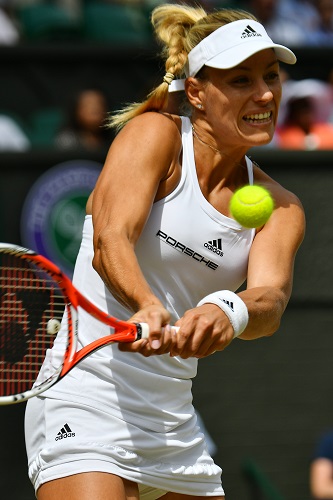 "I think for sure I will go out there with a lot of confidence," Kerber said. "At the end it's a completely new match. We are playing on grass court. She lost the final against me, and I know she will go out and try everything to beat me right now.
"I will just try to going out there like in Australia, trying to show her, okay, I'm here to win the match, as well. I know that I have to play my best tennis to beat her in the final here.

"I'm, of course, excited to be in the Wimbledon final right now. That was always a dream for me to being one day on the Centre Court the last day and playing the final. It's a little bit different than in Australia because that was my first Grand Slam final. Here I know what's happen after. I know the experience what's came directly after Australia. I think right now I'm a little bit more relaxed than there. "
This will be their eighth meeting.