Marcus Willis was the toast of Wimbledon. He may have lost to Roger Federer but he will cherish the moments on Centre Court.
Marcus Willis would wake up the morning after his highly publicised, and deservedly so, run at Wimbledon which ended at the hands of Roger Federer, and he'd be possibly thinking if he had just woken from a dream.
All of us in this great sport can become a bit blasé about it but what Marcus Willis has done over the early stages of Wimbledon has probably given many a jolt to wake up and smell the roses all over again and to relish this amazing sport.
Quite possibly tennis is at times too clinical but he has shown there is way more room for smiling on the court, sticking a tongue out with embarrassment over a return and laughing at yourself.
Willis has shown you can embrace it all over again and still be just as determined to win.
The match against Federer was televised at a time when kids would have been home to watch. The imprint that the fun he was having on the greatest and most famous tennis court in the world against the greatest player of all time, would have to be incredibly valuable.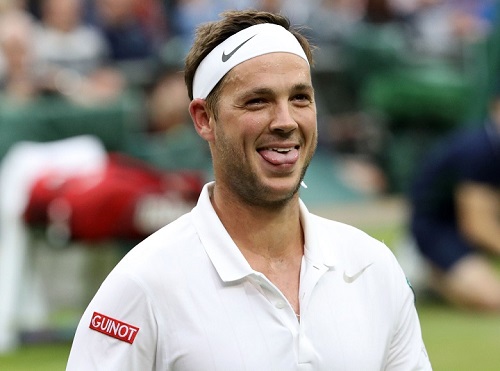 Asked what he took from the match as he walked off the court, Willis said: "It was all just a blur. It was amazing. I did enjoy myself even though I was getting duffed up. I loved every bit of it. Not the duffing bit. I loved getting stuck in, fighting hard. Nothing in particular, just the whole experience was incredible. And, yeah I've got a towel in my bag, yeah.
"It's amazing. Not my standard Wednesday, that. Next Wednesday might be quite different."
His standard Wednesday involves feeding balls to kids with coaching classes and certainly it did not involve "playing Roger Federer on Centre Court".
His story has meant a lot to many. He has shown that a dream can be realised and work pays off but there also needs to be an inner voice telling you that you can do it.
"I get messages saying, Thanks so much, I believe in myself now," Willis said with an appreciating smile. "It's nice. It's nice to have that touch. I don't know the effect on what it's doing. People seem happy for me. People got behind me today. It's amazing."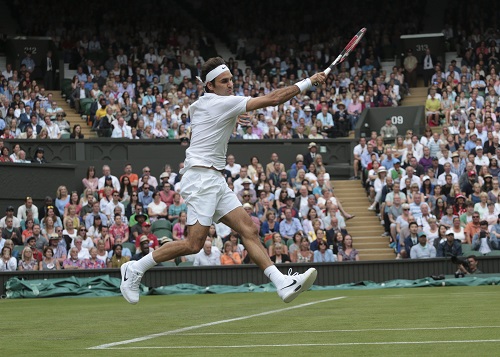 It takes seven matches to win a Wimbledon title; Marcus Willis had won seven in a row before playing Federer. After winning his first round main draw he declared that was the best day of his life but, even with a loss, playing Federer on Centre Court could have just eclipsed the first day.
"I lost a tennis match (and) part of me now, rightly or wrongly, is feeling frustrated because I can play better than that. But I can't expect it to be easy. He's a level above me. He's class. Naturally I'm disappointed to lose. Monday, yeah, was just ridiculous. But so was (Wednesday) in other ways," he claimed.
He arrived at Wimbledon for his match on the Tube, public transport, but after his match he returned to where he is staying by tournament transport. And while Roger Federer got the spoils in this match, Marcus Willis walked off the Centre Court with the greater applause and flashed a smile to remember.