He is the feel good story of Wimbledon and of recent times in world tennis ... Marcus Willis.
Every once in a while the world of tennis throws up a story that has all the elements of feel good. The film "Wimbledon" tried to create a story that saw a sort of down and out mens player make good and come back from the depths of disappointment. It was a pretty terrible film. But they say truth is stranger than fiction and now the real-life Wimbledon has a story that warms you to the very core.
A British player ranked in the deepest depths of the ATP World Rankings is the talk of the Wimbledon Championships. While Brexit has seen the value of stocks plummet, the stock value of Marcus Willis has gone the other way and he is being plastered everywhere. A far cry from the plastering he would get himself into with maybe a few too many drinks.
Ranked closer to 800 before Wimbledon, he had earned himself about 50 pounds in prize money this year. He was giving the game away having been a moderate junior player. He was persuaded not to by a girl he met and who is probably now the love of his life.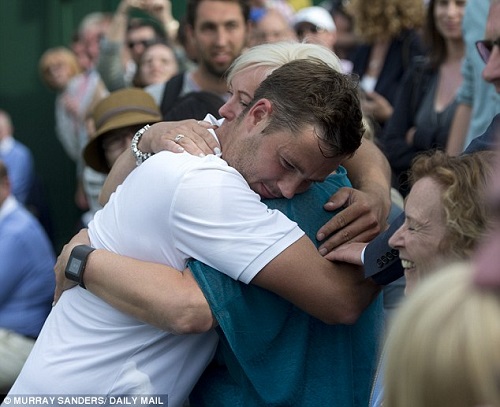 Willis had been coaching mature age people and some young kids and he was earning 30 pounds an hour. But while he was close to giving it all up, he decided to try once more after his now girlfriend turned his thinking around. He got into the pre-qualifying for Wimbledon when another player had to withdraw.
Willis got through the matches and that put him into the main qualifying. There he got through some arduous rounds and incredibly a dream was becoming reality. It eventually did. This 20-something who was born in Slough on the perimeter of London was in the main draw for the sports pinnacle event … Wimbledon. Paul Bethany, the lead in the film "Wimbledon", could not have recreated the part that Willis is playing.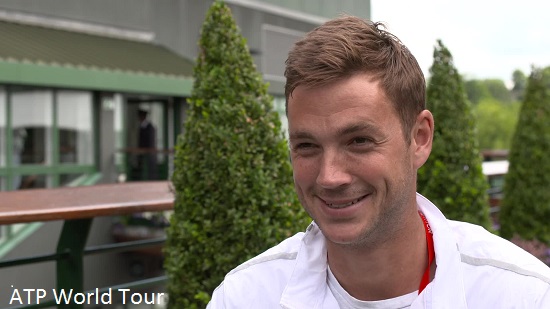 Now, not only is he is the main draw but he then goes and wins the first round. That 50 pounds he had earned all year had increased 1,000 fold. His minimum payout is now 50,000 pounds and across the net in the second round will be non-other than Roger Federer. The writers at Working Title Films could not have created a better script.
"I've always wanted to play at Wimbledon, I just never thought it would happen," Willis said. "Sort of two, three, four years ago, it was looking very unlikely. Now I'm here. I'm going to enjoy every minute and try and do it on a regular basis. I watched Goran (Ivanisevic) win in 2001. He's my favourite player. As I said, he shook my hand. It was a bit surreal. Yeah, he was an inspiration to me, the year he won as a wild card, very unexpected. Keeps me going."
Willis says he has worked very hard to get back.
"I was a bit of a loser. I was overweight. I was saying off pints. I was just a loser. I don't know. I just looked myself in the mirror, I said, You're better than this," he said. "My coach worked very, very hard with me. Surbiton (club) were lovely, gave me free courts to train in the winter. A lot of main people, my family, my close friends got behind me. It's key. You can't do this alone. It's a very lonely sport. You need people around you."
The days of extra alcohol are behind him; he is capitalising on a second chance but still he is pinching himself. Each day he checks out of the hotel he is staying in because he thinks it will be the last day and each day he has been able to check back in as he continues winning. Now he will face Federer who is more used to private jets, Presidential Suites and gull-wing Mercedes Benz cars.
Asked if he had ever met Federer, Willis thought for a minute: "I don't think I have. I don't think he was at Tunisia F1 this year. So, no, I haven't. As a junior I walked past him. He was friendly, polite. But I've never had a conversation with him."
The Marcus Willis story has definitely caught Federer's attention and he was gushing and excited for the chance to play against this fairy tale story.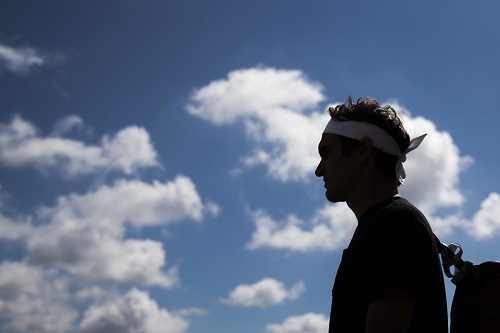 "I have followed it actually before I even saw him in my section of the draw," Federer said. "I think it's one of the best stories in a long time in our sport, other than Djokovic winning Slams, Rafa doing a good comeback, and Murray playing great.
"This is the kind of stories we need in our sport. I think it's a great, great story. I'm very excited to be playing him actually. It's not something that I get to do very often. I'm looking forward to that. This match is different. It's picked up on momentum. People will hear about it. People will know about it. Naturally they're going to support him rightfully so, because I think it's a very cool story myself. It's going to make the match difficult.
"I saw him play. He plays well. It's not like he couldn't play. Otherwise he wouldn't be where he is. It's going to be interesting. Plus he is serve and volleying, which I love to see. He came up with some great, great shots."
Marcus Willis is tennis's Eddie the Eagle. He probably should not succeed but a determination and a new realisation have shown him that it is time to grab the opportunities.
"Obviously it's an amazing dream come true. I get to play on a stadium court. This is what I dreamed of when I was younger. I'm going to go out there and try to win the tennis match. I probably won't. I might not. But I'm going to give everything, as I have the last seven matches."
Win or lose, he is soaring.