Stats have been done to show that the BBC shows less women's tennis than men's tennis at Wimbledon.
Oh I say … what? How dastardly! Good, gracious it has all but probably sent the strawberries and cream rancid and the Pimm's awfully bitter.
If the figures are to be believed, the BBC's coverage of Wimbledon is under scrutiny after its governing body, the BBC Trust (they seem to have a lot of trusts in Britain but one wonders if they are trustworthy), is reviewing figures that show the broadcaster's televising of The Championships in 2015 was biased towards men's tennis.
A viewer has complained that it showed "unacceptable levels" of bias to the men's game and has called on the Beeb to rectify that and to "give a higher profile to women's matches".
The person in question monitored the coverage every 15 minutes from BBC1, BBC2 and the network's extra service called "red button". Stupid sounding name for a start. The stats indicate that 76% of the coverage in the first week was dedicated to men's matches and that rose to 93% on the middle Saturday.
Apparently all but one of the men's top 16 seeds were featured once or more, but only seven of the women's top seeds had the same sort of treatment. The report indicated that less than half of Serena Williams' first two matches were shown.
The Trust has responded saying the stats are "surprising" that Serena's matches were not covered in full but added they found "no evidence of a significant discrepancy that suggested bias against the women's game". That middle Saturday happened to be a day Andy Murray was playing.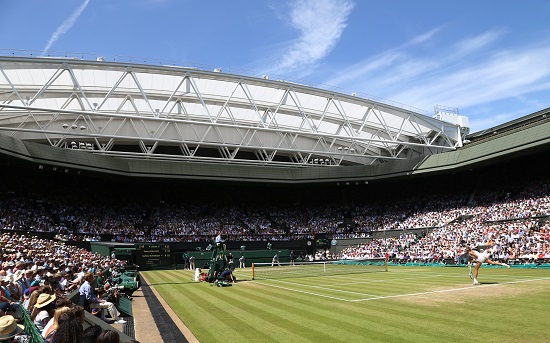 The BBC Trust has responded by saying the airtime awarded to men's matches are affected by the fact men's matches take longer being over five sets and by scheduling by the All England Club.
There are two suggestions that could be put forward here: 1. The person who created and assembled the data needs to get a life and 2. The BBC should look at putting a bit more life into their coverage which would help the person in question who produced the data to enjoy the coverage a bit more and make him or her feel like they have a life.
The 2016 Championships begin on 27 June.