1996 Wimbledon champion Richard Krajicek is taking on a new role as a coach for the grass court season.
Richard Krajicek says 20 years doesn't seem like a long time but at the same time it is a long time. Apart from a couple of grey hairs at the temples, he looks exactly the same. Without doubt those two weeks were the pinnacle of his professional career and now he jokingly says he feels "really old". Still that Sunday afternoon with the sun shining on Centre Court with MaliVai Washington across the net remains vivid in his memory.
Was there a streaker that day, he was asked? "Kracker-jack", as we used to call him at the time, started laughing: "I'm not that old. I remember that one. And I was lucky. There have been two streakers at Wimbledon. I was male and I had the female one. So that was good."
He is a member of the All England Club because he won the championship that year but this year when he goes back to Wimbledon he returns in a third different role, from player to TV commentator to now being a coach, to Stan Wawrinka.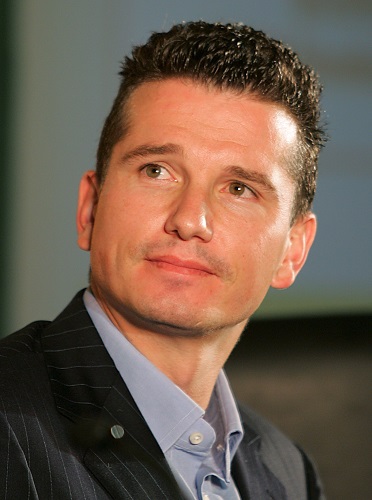 Krajicek, who is also tournament director in Rotterdam, said he got a call from Magnus Norman, Wawrinka's full-time coach the Wednesday before Queen's asking about what interest he may have in working with Wawrinka over the grass season. The Dutchman believed he could be of use to the Swiss.
"It was totally a surprise that I was contacted. I was looking a little bit for grass, talking to one or two other players. Then I thought, I said to my wife, 'Look, I don't think it's gonna happen for the grass this year because now it's too late'," he said. "I thought during the French maybe one or two players, but then suddenly Magnus called and that's why I could make such a quick decision, also, because I already had, like I made time free for this period.
"Yeah, it was a really nice surprise, also that Magnus called, because then you know the main coach is totally behind it, as well. It was a very nice conversation. Also talked to Stan before I made my decision.
"So, yeah, it was a quick one, because on Wednesday afternoon he called. Thursday evening we were agreed upon everything. Then Friday morning at 7:00 a.m. I was in the plane. Because once he said maybe I come beginning of next, like now, today, tomorrow, I said, No, no. Let's do it as quick as possible, because it's short time while you are on the grass. So let's try to work as quick as possible."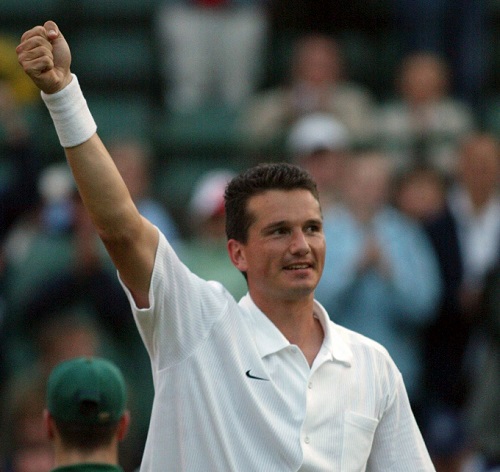 So with Ivan Lendl back on the scene once again working with Andy Murray, and John McEnroe with Milos Raonic, Boris Becker remains with Novak Djokovic, it's like the old days all over again. We need Stefan Edberg back with a player and then a Tournament of the Super Coaches.
"Well, let's see. Who's there?" Krajicek said. "The only thing that matters is how fit somebody is, how well they run. There's one or two guys I think I'm fitter, but Chang is in good shape, so it will be tough against him. Maybe on grass -- actually, we are on grass now so I can still out serve him a little bit. That's good."
So would he beat the re-recruit Lendl with his replacement hips?
"Lendl would be - I think I would, yeah, yeah. I think Boris," Richard said laughing. "And Lendl will be a close match, but I think Chang - I think Chang is the best of, at least - that's the only four I know. Are there any – Goran (Ivanisevic)? Oh, no. No chance. He kills me all the time. Goran, I forgot him. Goran is the best one, especially on grass. He's the No. 1.
"(Ivan) Ljubicic? I don't know how much - you know who plays unbelievable but on grass is not dangerous is Bruguera, Sergi. He probably would win the clay court version and Goran would win the grass court version."