Maria Sharapova is tarnished goods and she only has herself to blame.
The realisation that Maria Sharapova has been suspended for breaching the anti-doping program for a two year period has now sunk in. Yet it is still being met with an element of disbelief that one if the most so-called professional people on and off the court has allowed herself to break the rules.
In case it was missed, meldonium, the drug she was taking, is used in the treatment of angina and heart failure. It should be taken for a six week period not ten years as Sharapova admitted doing. It is a drug that is not really known about in the west but is known in Russia. It is said to increase an athlete's endurance and energy levels as it improves blood flow. Supposedly it is not performance enhancing but if that is what it can do for an athlete then how can it not be seen as performance enhancing?
Wimbledon winner Pat Cash told SBS in Australia that "her career and reputation is absolutely shot to bits". He suggested that the lengthy period of consumption has helped her "get through those hot days in Australia (or) those long matches in the stinking heat of New York". If that is the case then it is performance enhancing … period!
Her lawyer, a man named John Haggerty made it clear that the Independent Tribunal's decision of a two year suspension is an "unfairly harsh suspension because she is a famous athlete and they wanted to make an example of her". That is a load of rubbish. What hogwash.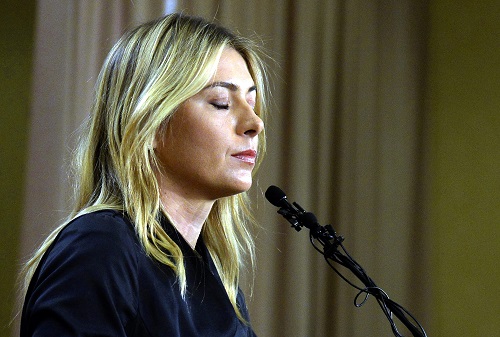 She has broken the rules, she is responsible for what she takes. Get it! A player in the lower rungs of tennis that is suspended for the same thing turns around and says they have been penalised because they are no names and as a result taken advantage of. The famous athlete argument is a cop out.
Explain then Mr. Haggerty why Sharapova did not open emails that athletes receive with drug and banned substances updates. There were warnings that were urgent and repeated in late 2015 about meldonium. Why did she also not list it when players are asked to list drugs they are taking? Major winner and now broadcaster Lindsay Davenport confirmed players are required to list things they take.
"(The forms) clearly asks for everything that you put in your body, from Advil to vitamins to birth control, you name it," Davenport told USA Today. "The fact that she never once wrote it down, even though she tested positive multiple times in 2015 and twice in 2016 is very incriminating to me."
Sharapova is within her rights to appeal the decision and for her sake the suspension might be reduced but the appeal panel could increase the suspension period as well. Irrespective, she will forever be viewed with suspicion and as Cash says, her reputation has been "shot to bits". That is not lost on tennis legend Chris Evert who also told USA Today she is blown away by what Sharapova did.
"She is one of the most organised professionals out there (so) to not even check the drugs… I'm speechless," Evert said. "This is a woman who is all about control both on and off the court. It's a tough way to go out for her."
If the two year ban sticks it is rare to find anyone who believes she can make a successful return. There are too many other woman players even hungrier.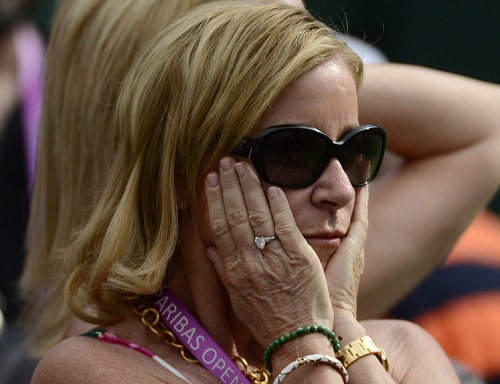 Sharapova has destroyed her worth. Never mind prize-money, she was the highest paid female athlete in the world and she had built herself into a highly recognisable brand but the tarnish on that brand cannot be polished to a shine again. There will be a question mark that will hang over her.
Sure endorsements such as Nike and Head have dropped their suspension and taken her back but if they had not done so it is believed they would have been open to lawsuits because the Tribunal verdict said it was "not intentional". In essence they are looking at the cost more than anything. It will be quite shocking to see her appearing in any advertising promotions they produce and if they can't use such a high profile athlete, why take her back?
There was one report that suggested she could lose up to $66million in earnings. It will be interesting to see how her flagship brand Sugarpova handles the turbulent times. There is no way any major department store is going to put the product up for a major promotion like London prestige store Selfridges previously did. Nor is it likely to see any of the pop-up stores happening.
Seeing Sharapova get out of this is going to be way tougher than winning a major. Oh and bye the way, let's not blame the ITF for the decision through the Independent Tribunal, the only person to blame in Maria Sharapova.