Novak Djokovic and Andy Murray have played each other six times in finals at the majors. This is their first French Open final meeting.
The women's final at the French Open is a repeat of the Wimbledon final from last year and the men's final is a reprise of this year's Australian Open and we have the potential to witness history happening.
Serena Williams will play Garbine Muguruza for the fifth time and holds a 3-1 lead with their last meeting being at Wimbledon which Williams won but where Muguruza won hearts and a legion of new fans.
Novak Djokovic meanwhile will play Andy Murray a day later. Djokovic is in his sixth consecutive final at the majors, it is his fourth French Open final and third in a row. The world No.1 has another opportunity to become the eighth man to win a career Slam but also on the line is the fact that he could achieve a "Novak Slam" as he currently holds Wimbledon, the US Open and the Australian Open titles.
But Murray has other ideas. He is the first British man to reach the French final since Bunny Austin n 1937 … 79 year ago. By reaching the French final he has now made it to the final of every one of the four majors.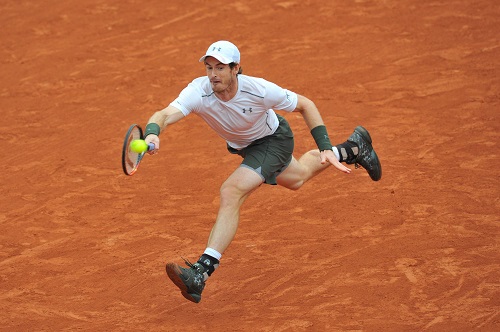 "Well, look, now I put myself in a position in which I wanted to be in of course ever since last year's final. I was hoping that the clay court season would be successful in the other tournaments, but mostly in this one," Djokovic said. "It's always high on the priority list when I start a season thinking about Roland Garros, and to be able to reach finals is really special. I give myself another opportunity to win the trophy.
"I'll give my all, as always. We played two finals already on clay court tournaments in Madrid and Rome back to back. We split wins."
Djokovic's passage to the final was relatively straightforward but Murray started the event with back-to-back five setters. If anyone stupidly doubted that Murray was not a fighter, those questions were well and truly answered. The Brit's effort on clay has improved dramatically over the last two years and he looks quite at home on the red dust.
"I started to get used to the conditions. The conditions aren't that easy. It's been cold, wet, slow, much, much slower than what we played in the last few weeks. Made some changes to my racquet tension, as well, which I don't often do," Murray explained. "I normally play around the same tension on most conditions, most courts, but made some changes there. Obviously getting through difficult matches, you know, you can find your rhythm. I spent a lot of time on court the beginning of the event. Yeah, starting to feel better every day."
With so much on the line it will be crucial to control emotions. Both men have a tendency to get very hype when things are not going their way so keeping things in check will be vital.
"It's obviously a very big match for both of us," Murray said. "Novak trying to win the career Slam it's obviously a huge match for him, and me trying to win my first French Open, as well.
"Neither of us know how many more chances we'll have to win here. It took obviously Roger (Federer) a long time to win this one. And Novak, too. It's a very tough event to win. There is a lot riding on the match for both of us. Like I said, I hope we can both play a good match. We have had some really big battles in the slams before on all the other surfaces. I'm sure it will be the same again on Sunday."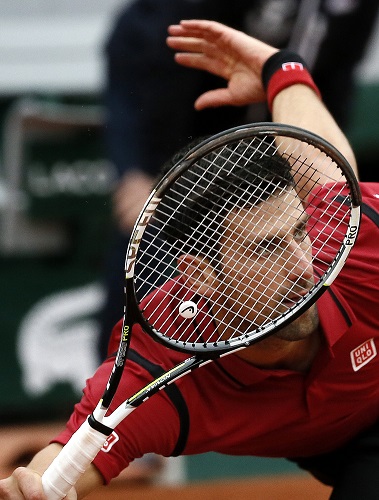 These guys have known each other from junior days. They are the same age, exactly one week separates their birthdays and their rivalry has evolved over the years even though Djokovic has a sizable advantage. Novak was saying if at the age of eleven they knew how much they would play each other and what they would achieve there would be no hesitation is signing up for that.
"I don't think that there is any particular advantage to my side," Djokovic said. "I think mentally when we step on the court, sure, maybe to some extent, some small percentage, but he's playing in great form. We haven't played in Roland Garros too many times. We played I think last year in five sets. I remember that match very well.
"Let's see. You know, it's another Grand Slam title up for grabs for both Andy and myself. You know, one thing for sure that I know that I can expect when I get on the court with him is it's going to be a very physical battle, which always is the case."