There will be no ranking points at the Olympics this year and most players agree with it.
This year there will be no ranking points awarded at the Olympic Games and there has been a question doing the rounds with players asking of the lack ranking points is a factor at the Olympic Games.
There have been some players who suggested that not having points has swayed their decision to not go. That is their decision. The likes of John Isner, Bernie Tomic, Kevin Anderson, Feliciano Lopez, Dominic Thiem are the slightly more prominent players who are not going, and then there is Ernests Gulbis who sounded like he was personally slighted that points and prize money were not offered to him.
Until the French Open where he has made a bit of a run, he had not even qualified for a place, but heck even with any changes to him being eligible and not going, his sort of protest is really not going to be noticed.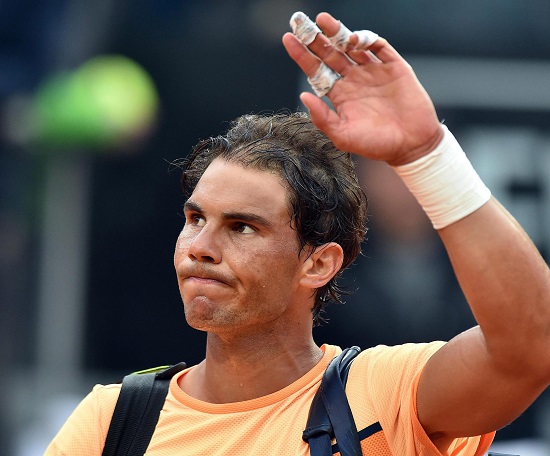 Having said that no player who decides to bypass the Games should be lambasted or ridiculed for the decision they make. Isner was apparently deemed unpatriotic and Tomic was knocked from pillar to post in Australia as examples. That is simply wrong. It is their decision and that has to be respected whether another party likes it or not.
"I don't know (about not having ranking points). I hadn't thought about it much, to be honest. I think the reason I'm playing there is to try and win medals; it's not necessarily for ranking points," defending gold medallist Andy Murray said. "I know how special that week was for me, so that's why I obviously commit to playing the Olympics. I don't understand why some of the players don't want to play.
"The ranking points thing, I don't really mind too much. They changed it also with Davis Cup as well. Now there are no points in Davis Cup, which is, you know, fine. There are different reasons for playing tournaments sometimes, and for me, Davis Cup and Olympics, I'm not playing for ranking points."
But if you think about it why is it necessary to have ranking points for the Olympics and Davis Cup by BNP Paribas? A player is not at either event as an individual, they are there as part of a team. It is a completely different scenario. Furthermore, ranking points needed to be defended 52 weeks later.
With every individual tournament that is played the opportunity is there (give or take a week depending on the calendar falls) but opportunity is there to do that and maintain one's ranking. That cannot be done with the Olympics because it is every four years, and again with the calendar a Davis Cup by BNP Paribas, or for that matter a Fed Cup by BNP Paribas tie is not always the same time. Once more defending those points becomes difficult.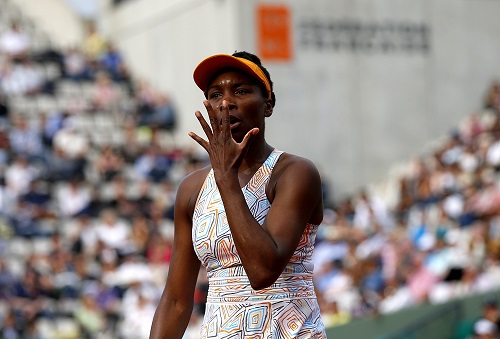 "I don't think a lot of players gonna miss (Olympics) - well, everybody's free to do whatever, but experience of competing in an Olympic Games is completely different than any other event, no. The Olympics is the most important event in the world of sport," Rafa Nadal said.
"If you don't want to be in the most important event in the world of sport, then is difficult to understand what's the motivation for the rest of the things. So my feeling is everybody free to do what's better for everyone, but I know how tough was for me when I had to (miss) the 2012 Olympics in London. For sure, I cannot understand people who don't want to go to Olympics. No, is something that is not every year. Is an event that you can compete only once, twice, or three in your career maybe, if you are lucky. So you don't want to miss that."
Novak Djokovic says he cannot see a reason why there are no points on offer and says the best players in the world are competing and that it is "arguably the fifth Grand Slam".
"I would definitely encourage people to rethink of getting points out there. In the end of the day the players that will not participate, it's completely their decision. It's individual, gotta respect that," he said.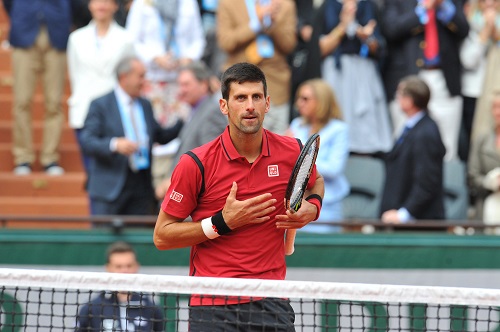 "From my perspective, being part of Olympic Games is something that I don't think I have ever experienced before. It's wonderful, wonderful feeling being there with all the best athletes from around the world, being part of that Olympic Village, you know, representing your country, the experiences with everybody, dining alongside with some of the best athletes. It's quite different, to be honest. That's why it's so special, because it happens every four years.
"It's a big decision to skip Olympic Games. You never know what can happen in four years."
Both Venus Williams and Milos Raonic made it clear the issue of ranking points is not an issue.
"Who needs ranking points if you're playing for a gold medal?" was Venus's point. "Gotta get your life in perspective. Get your life. I'm trying to get a gold. I don't need any points."
Raonic added: "Points or no points, it doesn't really matter. I think the goal and the target is very simple, and you're there to win a medal. The shinier the better."