Novak Djokovic desperately wants to win a French Open, but could he be wanting it too much?
When is something defined as an obsession? Maybe when you want something so badly and have not been able to get it with enough of trying that anything will be done to achieve the end result. It's a preoccupation, a passion, a mania, a fascination or a fixation.
Some considered Ivan Lendl's dream of winning Wimbledon turned into an obsession, John McEnroe and Pete Sampras with the same ambition at the French Open. Roger Federer also at the French till he actually did it.
The disappointment and frustration is seen in their eyes when it is not achieved. It is not just regular disappointment, it goes beyond that. All around seems to have crashed in. Routines were changed to achieve an end goal but still it did not happen.
World No.1 Novak Djokovic desperately wants to win the French open and emulate his two biggest rivals who have achieved career Grand Slams, Rafa Nadal and Federer. They have beaten Djokovic a total of seven times in the eleven French Opens he has played; Nadal did it six times from their seven meetings at Roland Garros.
Djokovic has reached three finals, including the last two, four semi-finals and two quarter-finals as quality finishes there and once again, like last year when Stan Wawrinka beat him for the title, he is the favourite.
"I feel excited to participate in this year's Roland Garros, as any other year," Djokovic said. "Of course the expectations are big not just from my side but from people around knowing that this is the only Grand Slam I never won.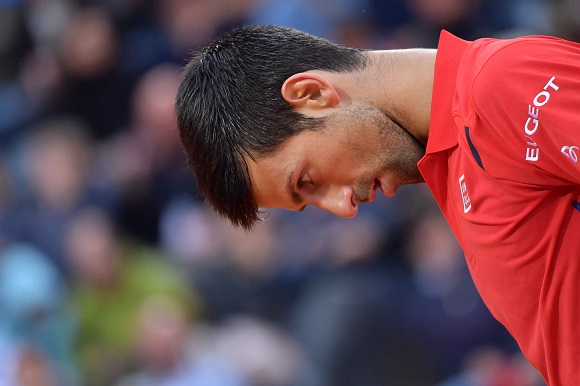 "Of course people are very eager to find out whether or not I can make it this year, and that kind of anticipation existed and it was present also in the last couple of years.
"So it's not the first time I get to encounter this kind of sensations and pressures and so forth. I got ten matches out of two weeks, which is maximum I could get out of Madrid and Rome, and it was a perfect way of getting the match play that I needed before French Open.
"I can comfortably say that in terms of match play I'm ready. Now is just the fine tuning and getting that necessary, I'd say, supply of energy and freshness to play best of five on the most demanding physically surface."
But now as he celebrates his 29th birthday, the suggested put to him was that maybe, just maybe time could be against him for the title he wants more than any other.
"Well, to be honest, age is just a number for me, so I still feel like I have plenty of more years ahead of me, which gives me more comfort in terms of opportunities I'm going to have at the title of Roland Garros, which releases more pressure for me this year," Djokovic said.
"Of course I anticipate myself, as everybody else, to try to get my hands on this title this year. But if it doesn't happen, there is always another year, because I don't have any intention of slowing down yet.
"On the other hand, even if it never happens, I need to be very humble and realistic and see my results and my career need to be satisfied with what I have achieved so far. Even if my career was done tomorrow, I made some achievements that I must be proud of.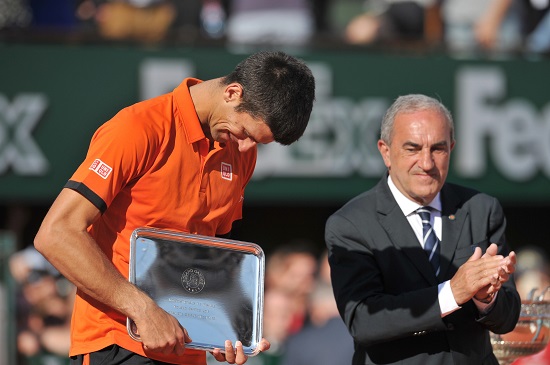 "That's how I approach things. I don't try to approach them from a point of view of being obsessed with this tournament or with any other tournament, for that matter."
To some degree he is right. Players are seeing their careers stretching longer and maybe there is a bit more time on their racquet strings but at the same time no opportunity should be allowed to slip through those strings.
When Ken Rosewall lost his first Wimbledon final to Jaroslav Drobny at the age of 19 in 1954, the view was never mind there will be plenty of other opportunities. Kenny reached four finals and never won one the last was against Jimmy Connors in 1974.
You have to seize the day … carpe diem. That is a lesion in life too. You never know what will happen and after all there is the young guns coming through who have no regard for who has done what or what they are chasing. Like Connors in 1974, there is already a young band of players looking to stamp their own marks early.
Asked if he could ever imagine a French Open title not happening, Djokovic said he can.
"So far it hasn't happened, so I'm imagining it every day," he said trying to lighten the situation. "But, I'm also imagining myself being the winner. So let's see what life has organized for me."