Rafa Nadal shows he is still very much in the mix with the best.
People are just too quick to write-off a player and send him off to pasture just because they could be on a lean streak. Tennis saw it happen with Roger Federer when he went through a bit of a drought and there were questions over Andy Murray when he had surgery as to whether he could regain things.
In more recent months observers and fans have been suggesting Rafa Nadal is pretty much washed up even though he still had a ranking of five in the world.
Federer proved people wrong and so did Murray and Nadal has now taken the first giant step to prove people are wrong all over again about him as well.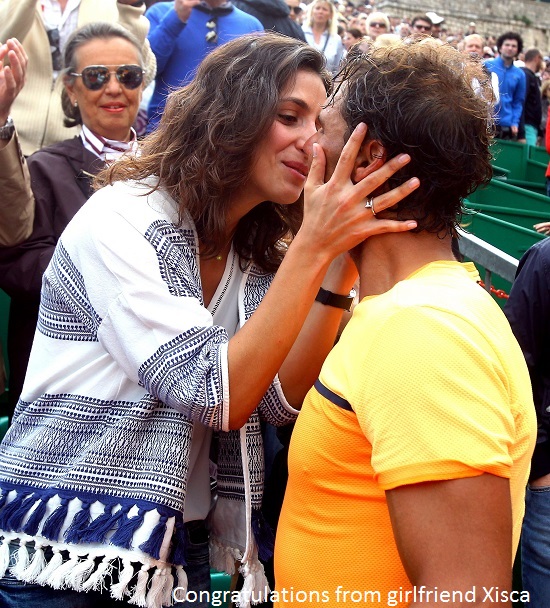 Nadal broke a nine month title drought and a near two-year drought at the ATP Masters 1000 level by winning the Monte Carlo Rolex Masters by defeating Gael Monfils 7-5, 5-7, 6-0 in two hours 46 minutes. It was a stunning roll through in the final set and pure vintage Nadal on red clay.
The win was his ninth at the Monte Carlo Rolex Masters from a staggering ten finals at that magnificent historical club that is built in steps on the cliff-side that overlooks the Mediterranean Sea. He also tied with Novak Djokovic who recently set the record for the most ATP Masters 1000 titles at 28.
"I say at the beginning of the season that I feel myself much better than the year before and the victory here confirms that," Nadal said. "I am better and I am very happy. It's a very emotional week for me; it's a very important event.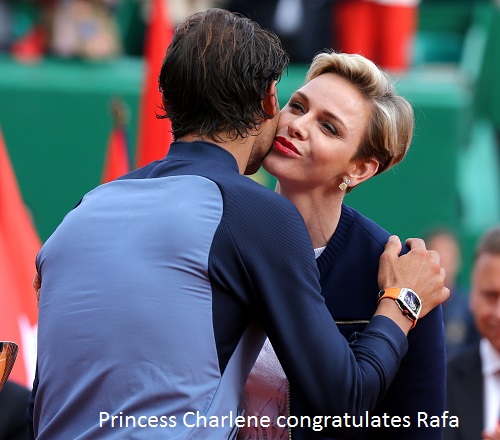 "Probably Monte Carlo is one of the most important places in my career without any doubt and to win here after three years is something so special, so very happy for that. I am enjoying it and it has been a very emotional day."
Nadal joins Federer and Guillermo Vilas as the only men to have reached ten finals at an event in the Open-era. He is the only man in the Open-era to have won a title nine times and he has achieved that twice – Monte Carlo and Roland Garros and he has a staggering 18-1 win loss record in finals in Monte Carlos and Roland Garros.
The players know better not to dismiss a peer that is maybe not producing the results that might be expected too soon. Monfils made that clear enough.
"I was (always) saying he was still there," Monfils said. "They try to take him down a little bit but I think he showed people he's a big champion and he's definitely in the mood to be the champion he is.
"It was a tough battle, three sets, very heavy physically and Rafa was a little bit too good in the third set with some extra energy and he really put me down."
That third set was just perfect stuff in the way Nadal broke away. When the second set ended and things were all square he had said to himself "something is not going well as the match is not in my hands". He had to change something and that was to go for his forehand a lot more. He needed to "go more for the shots" and "play more inside the court" with the forehand.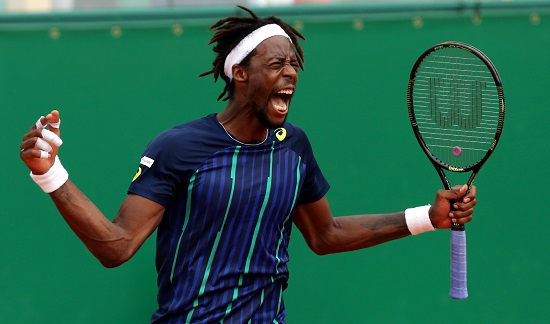 His forehand was crucial to deciding the outcome of the match and he had to be more aggressive with it. He did and it worked a charm.
"Winning here nine time is something unbelievable for me, outside of that it is something so special. To compete well is something so positive and I am going to try my best again," he said.
He appears to have tackled the nerves he would be feeling on court a year ago and the hard work he has put in has paid dividends, not that he never worked hard … the guy is a work horse.
"The victories help but I am still not 100% perfect; but it is still much better. I don't have the feeling I had last year on court, so very happy about that."
This just proves again that cream will always rise to the top.