Victoria Azarenka is on a roll, she wins her second big event in a row.
Victoria Azarenka was not divulging what type of pizza it would be but for certain her celebration at wining the Miami Open for the third time would be rewarded with pizza.
Firmly entrenched back in the top ten, Azarenka will move up to five following her 63 62 victory over Svetlana Kuznetzova – the scoreline maintaining her level all event as she did not drop a single set.
This is her third win at the Miami Open, the only tournament she has won three times and it broke the head-to-head tie between the two players with Azarenka going up 5-4.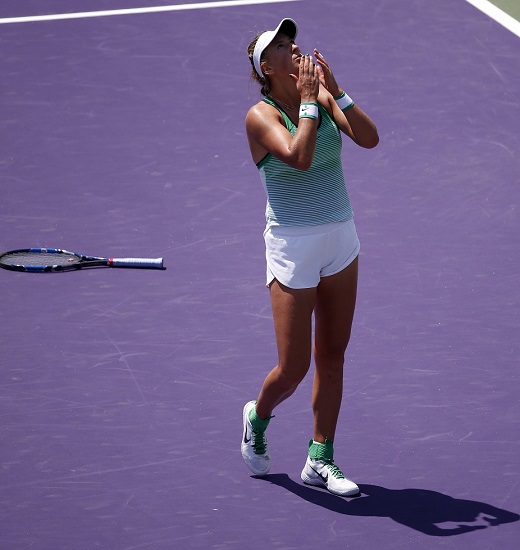 The Belarussian became only the third woman and the first since 2005 to join luminaries Steffi Graf and Kim Clijsters to win what has become known as the "Sunshine Double", the BNP Paribas Open in Indian Wells and the Miami Open in the same year. In Indian Wells Azarenka swept aside Serena Williams in the final but that task was taken care of by Kuznetsova who beat Williams in the last 16.
The victory became Azarenka's 20th career title from 36 finals and the pay packet of $1,028,300 takes her career earnings to about $28,100,000.
It has been a long road back to the upper levels of the circuit for Azarenka. A series of injuries which saw her drop to 60 in the rankings but as Azarenka explained, she likes to prove people wrong and that added to her determination to get herself physically fit and have her career head in the right direction.
"Definitely, I don't think I ever doubted my abilities of playing the game," Azarenka said. "The most difficult thing would hold me back was my body wasn't responding well to training, to matches, and I was unhealthy, I wasn't fit enough. So that was holding me back. And after I think the point when you reach your goals and (indiscernible) that tip of mentality where you kind of drop your motivation a little bit, if you don't put the work in it can sway you away.
"I definitely had some difficulties mentally to get back with my motivation, but I never doubted my abilities."
She explained if she did not convince her mind to work hard and to know what was needed an to be incredibly disciplined constantly, things would not work out. She says the most important aspect of her life is to stay healthy which leads her to produce the type of tennis that has taken her to very big back-to-back titles.
In a way it is not dissimilar to Kuznetsova who has battled her own injury demons and for quite some time just could not make the inroads back. It was even acknowledged on court by Azarenka at the trophy presentation. The Russian said she is not in apposition to say where her own form is let alone Azarenka's.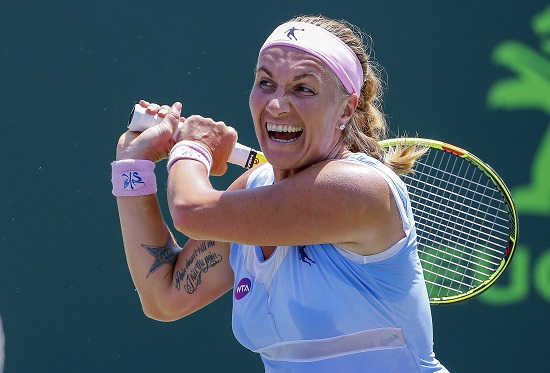 "I don't count points. Sometimes people ask me what's your ranking, and I can't answer. I know more or less that I'm in the first 100, for example," Kuznetsova said smiling. "If I have the game and I have the confidence, and even sometimes I don't have the game, I still can fight and run and manage to win like I did here like making it to the finals, winning good matches, that's most important for me.
And if I play some more tournaments, good. That would be nice. I would get my rankings up. This is very simple and this is part of the tennis. If you play, you get better rankings. The thing is I'm playing very good."