Novak Djokovic and Milos Raonic will play the men's final at the BNP Paribas Open in Indian Wells.
It will be the sixth time that Novak Djokovic and Milos Raonic will square off and all along Djokovic has lost just one set. Once again he is expected to reign and if he does he will create a new record at the BNP Paribas Open. No one has won the title five times. He is playing the final for the sixth time which equals Roger Federer.
Djokovic reached the final by defeating Rafa Nadal for the 25th time from the 48 matches they have now played; he won 7-6, 6-2 while Raonic stopped David Goffin 6-3, 3-6, 6-3.
The final will be a completely different match-up for the world No.1 as he faces Raonic's rocket serves which move even faster in the thin desert air. It is almost like playing at altitude.
"Milos is probably playing the best tennis that he has ever played," Djokovic explained. "I think looking at his performances this year, winning in Brisbane, playing semis of Australian Open, and then coming back off injury and playing already in finals here, it's quite impressive.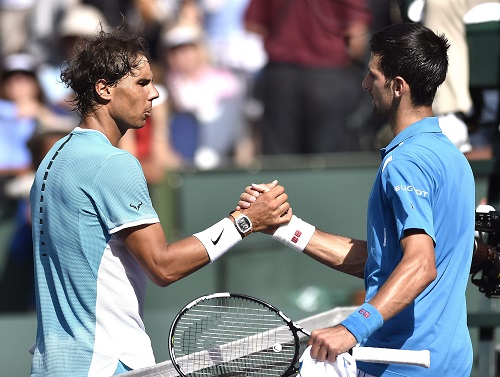 "His serve was phenomenal before the start of this season, but this season it seems like he has improved even more, especially the second serve. He's going for it more. He's not giving you the same look.
"That's a very strong weapon that -- an advantage that he possesses in his game that he obviously tries to leverage in the matches. I'm aware that it's gonna be very tough to return his serve, but if I manage to neutralize his serve, get many returns back in play, I think I have a good chance from the baseline.
"Yeah, I will try to prepare myself tactically, analyze his game with my team. You know, we are playing finals, so I'll try to also use the experience that I have had playing in many Masters Series finals in this tournament, as well. If I'm not mistaken, he's going for his first.
"Even though he hasn't played too many Masters finals, he's still very strong mentally. He's very calm on the court. He's very composed. He's showing, I would say, mental character virtues that are characteristic, I would say, for maybe some more experienced and older players."
Raonic believes maturity is a big part of his make-up now. Last year he struggled with his fitness and lost some momentum but that also gave him an opportunity, while on the sidelines, to educate himself some more about the sport at the highest level. In other words to watch and learn and understand the important aspects. He says things are a lot clearer.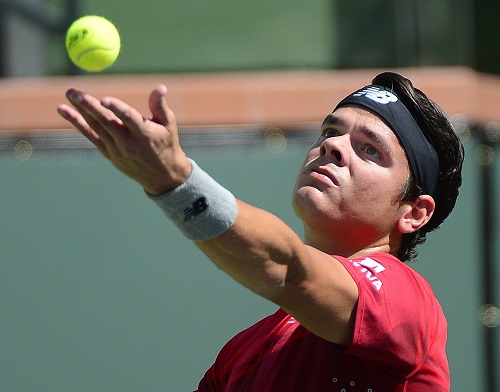 "I think that I have added good things to my tennis that can help me in that aspect," Raonic said. "It's going to be important to control the centre of the court; obviously be the one that's moving less. I think I'm going to have to do a better job of stepping up like I did in that third set with forehands earlier on and not being content with just putting it through. Not expecting sort of the match to be given to me.
"I think if I can play with a forceful attitude I can have my opportunity. I think for me my game plan is simple: It's about dictating. I don't think it's so much about who's on the other side of the net."