Life on the tennis tour doesn't always produce aces.
I am often told that my job is a glamourous one travelling around the world working at tennis tournaments supposedly living it up. I ask anyone who might say such things if they are prepared to be on call 24 hours when time differences mean you could get a call at maybe 3am and you have to sound awake. Then you could be waiting to speak to a player after a match and it is already 1am; the player wants to shower and get treatment etc, which means possibly another 45 minutes of work to do, and so on.
Sure there are some great places that are visited but the travel toll is equally great on the negative side. Most think its glam to jump on a plane go to a nice city and watch tennis all day. Folks it is not quite that simple let me tell you. I have been doing this for 30+ years and it has become more intense with the years.
We are in a society that wants everything immediately and you are slammed if you don't deliver when the next person wants the information. Dealing with that and often the politics of the sport on top of all the travel issues can be so draining.
I was at the Davis Cup by BNP Paribas first round tie between France and Canada just recently. Guadeloupe as you can see is very scenic but once leaving the place to head to the BNP Paribas Open in Indian Wells things took a frustrating turn as travel arrangements were thrown into a mess.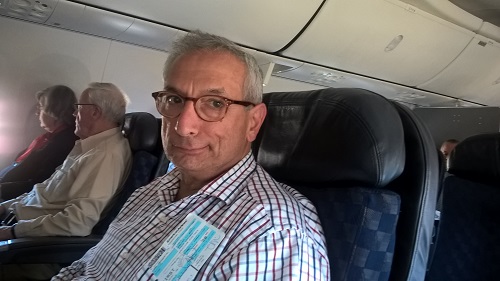 This as I suggested is the other side of the job that people not doing the job don't appreciate and realise, or maybe just don't want to consider.
Checking in at Seaborne Airlines at Pointe a Pitre airport took something like 90 minutes. The check-in staff were painful; slow and lacked any sort of PR. It took them 30 to 40 minutes to check-in some passengers and offered no explanations. In fact they had not event tagged my luggage correctly till I raised it with them.
By sheer chance they let us know the flight was 90 minutes late which was going to through all connections out the window – from there to San Juan to Miami to Dallas to Palm Springs for Indian Wells. On landing in San Juan I saw my connecting flight taking off. We waited for luggage but guess what NO LUGGAGE! They had off loaded everyone's bags bar three people but instead loaded two bicycles. Go figure.
Things did not improve as I tried to get flights rerouted and to be told there would be no bags before at least the Thursday and this was on the Monday because that was when their next flight was. ARE YOU KIDDING? No they wouldn't use another airline.
Waiting for the connection to Miami and American changed the gate without any announcements, fortunately a colleague noticed it in time on a walk. Get to Miami eventually and then missed the connection to Dallas and then next connection to Phoenix where I was to overnight before flying to Palm Springs. I couldn't find the gate.
Once again another rerouting and hotel changes and no luggage. Flew to Dallas arriving at midnight and spent the night doing laundry and drying it on the air conditioner as I had no other clothes. Went to the airport at 8am hoping to get an earlier flight but no chance. Got slammed by know-alls on Twitter because I was late with questions and points regarding the Maria Sharapova case. If only they knew how the day was going.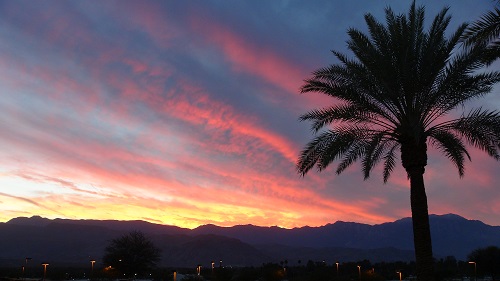 Time to board the American flight to Palm Springs. American then announce the plane has a fault and is out of service … wait a further wait. All up six hours at Dallas Airport before we eventually got going.
Arrive in Palm Springs to be told my bags were in Mexico. What? Oh they were put on the wrong flight I was told. This just gets better. What would George Clooney's character from "Up In The Air" do?
Since then still sans baggage I have found out the two pieces are still in Pointe a Pitre. They never left, and at the time of writing I am still waiting for fresh clothes.
So, do you still think it is all glamour? LOL. Would I change what I do … probably not.