Maria Sharapova has had a fall from grace.
No sooner was international tennis addressing the aspects of alleged corruption that surfaced at the start of the Australian Open, it now is dealing with the discussions surrounding Maria Sharapova being charged with breaching the Tennis Anti-Doping Program for failing a drug test following her quarterfinal loss to Serena Williams at the Australian Open.
Sharapova was provisionally suspended on 2nd March but for how long the ban will be remains to be determined. It could be four years or it could be two years but right now the situation is being reviewed by the authorities. Sharapova admitted using a drug called meldonium. She says it has been in a prescription she has been using since 2006 but did not know it had been placed on the banned list.
Apparently the company that makes the product says the normal course of treatment is four to six weeks and not ten years. That in itself opens questions on what Sharapova was doing.
Besides all the problems surrounding just the basic use of the drug, an expanded question is how this will affect her marketability. Sharapova is the highest paid female athlete in the world; just last year she had earnings of about $US30million.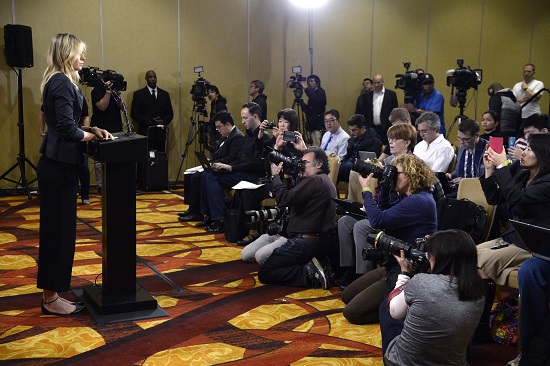 She has more money than she knows what to do with so while she does not need the endorsements to survive, the tarnishing of her image is what is going to be devastating on a personal basis. Sharapova is the highest profile player since Martina Hingis to be caught but Hingis was not in her prime and never commanded the endorsement deals Sharapova has done.
Already mega-brands have started to distance themselves from her. She has been endorsed by Nike since she was eleven and her current arrangement said to be worth $70million runs to 2018 but the sports manufacturer have backed away from her and suspending things.
Tag Heur watches have dropped her, just as they and Nike did with Tiger Woods after his dalliances. Tag indicated any further discussion about her endorsement renewal have gone out the window. Porsche has also suspended things. She was named as their first woman ambassador … that is not continuing.
The blow to her standing is devastating. Jennifer Capriati who went through so many personal trials herself has slammed Sharapova. While not referring to her by name has said cheating has to be stopped. On the other side and for many surprisingly, Serena Williams has applauded Sharapova's "courage".
There are other endorsement companies at the time of writing are still to make announcements, one of those is Evian. Also, the standing of her confectionary company Sugapova could be in the balance as many high profile shops like Selfridges in London sold her products.
One thing is for sure the case flies in the face of critics who have suggested the anti-doping program does not have a stomach to prosecute high profile athletes.